Chinese people talking Russian!!!
New international fair in Diamond Holding's life – ProWine CHINA 2014.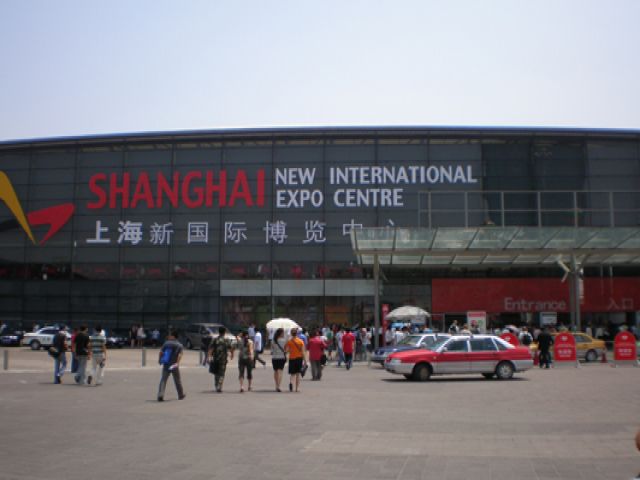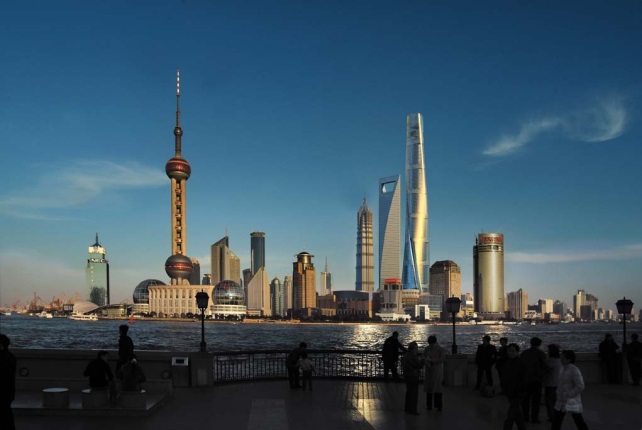 VALENKI, KASATKA and RUSSKIY LES joined together to go to Shanghai, yearning for adventure, stories, and of course – new fans of strong alcoholic beverages, of which there were many, even there in far away Asia!
Our beverages were prepared for the exhibition very seriously – new design, new tastes and packages, unusual gifts and souvenirs … and as a result – VALENKI, KASATKA and RUSSKIY LES even this time subdued everyone – in China, people suddenly started talking Russian! Faultless quality, graceful taste and wide Russian soul – here are the general performances of the Diamond Holding's stand, which was more modest this time.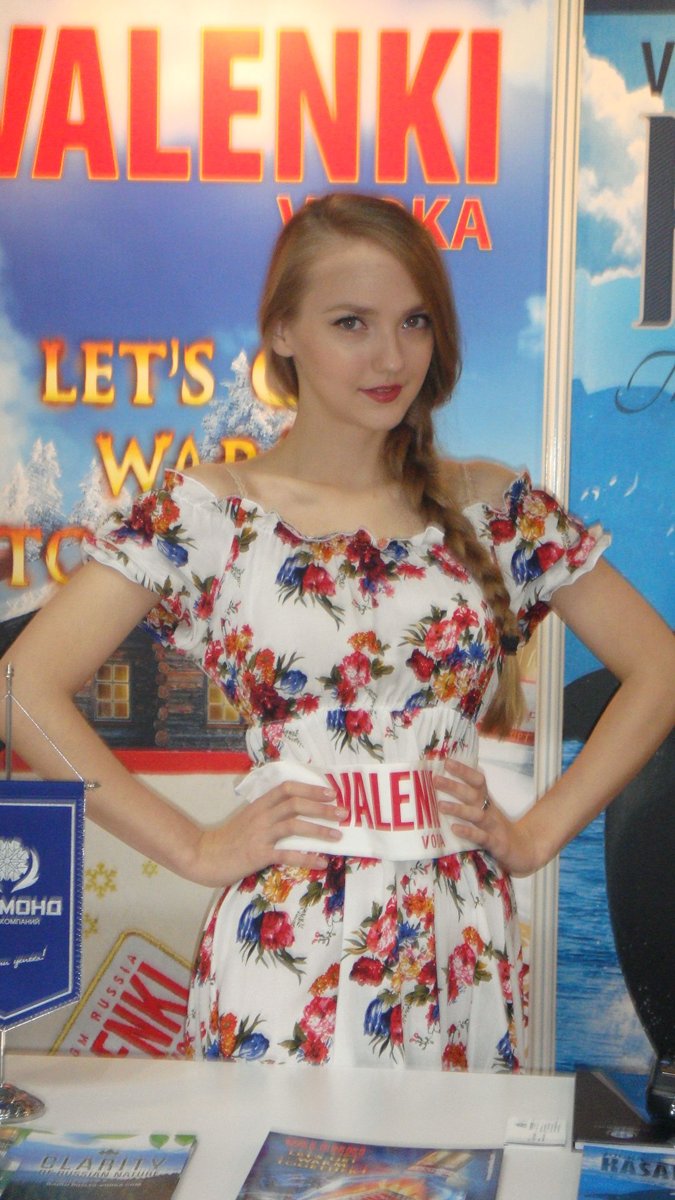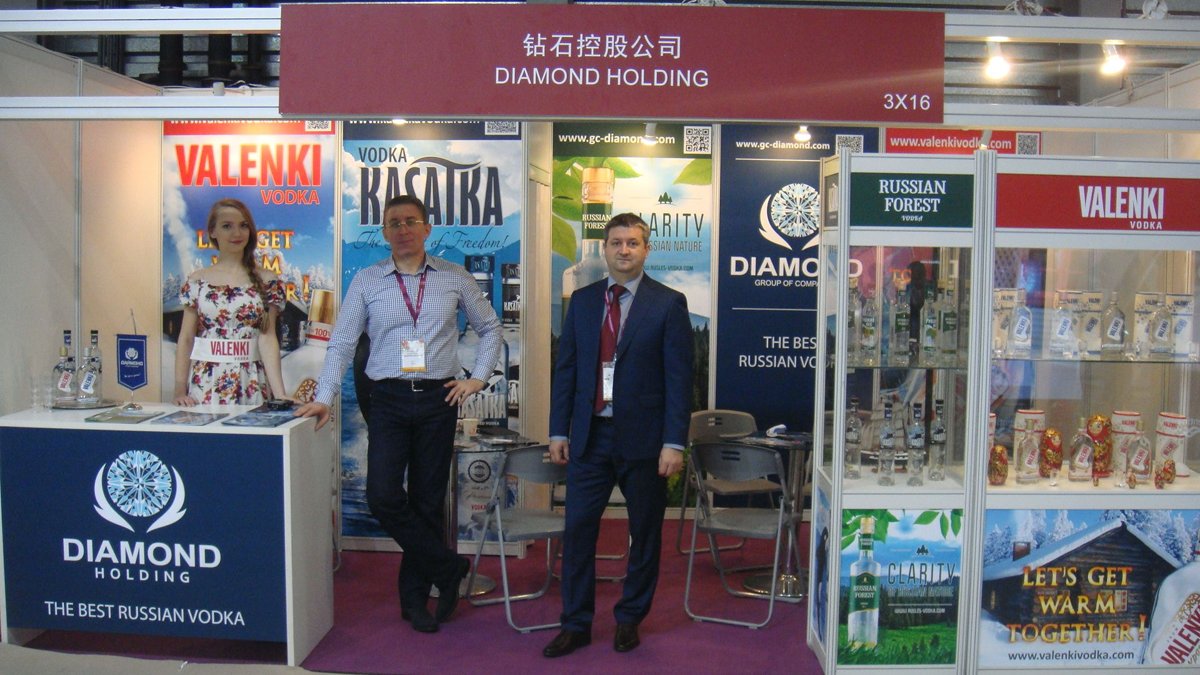 Diamond Holding's stand in spite of the fact that, being the only real Russian vodka, it turned out to be the "International stand" and gathered with representatives of many countries, who all tried our sophisticated vodka, became native people and spoke a common language – the language of friendship, quality and pleasure…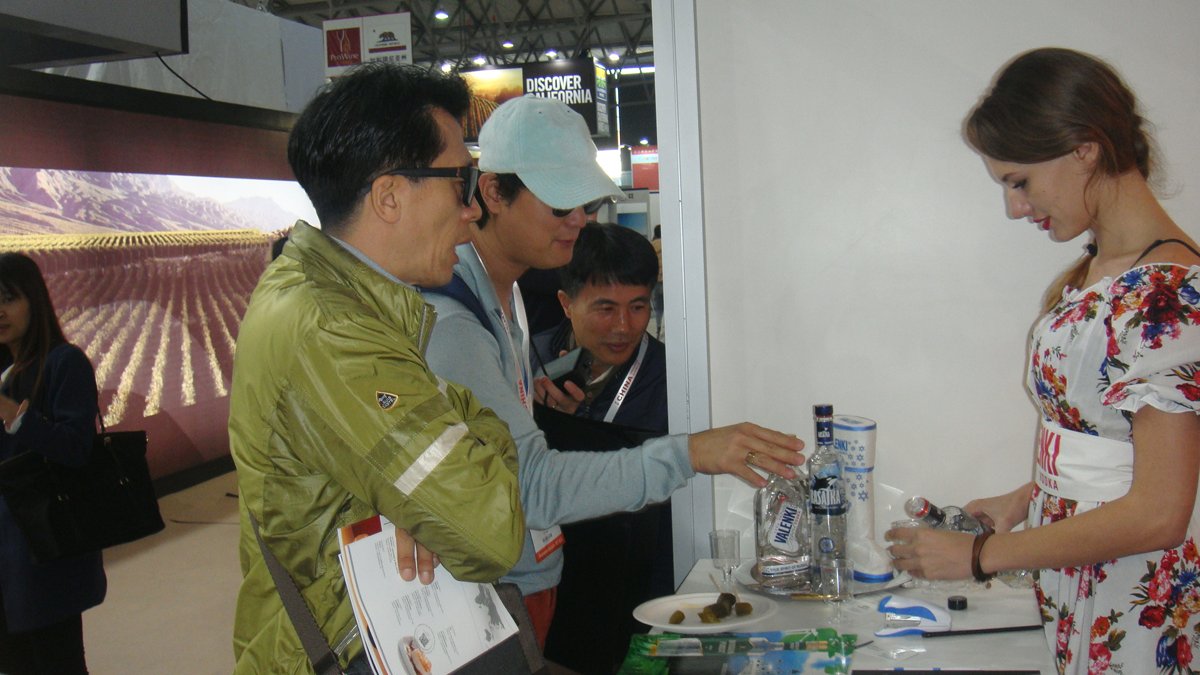 Wang Zhing, China:
- Strong alcoholic beverages are greatly appreciated and consumed in China; we have a lots of different vodkas – different aromas and tastes, ingredients, and ABV. But here, at Shanghai's fair, for the first time in my life I managed to sample pure vodka, without any flavors – real Russian vodka – KASATKA… And I made a judgment on its merits – lightness, pureness and freshness…. It seemed like I could even feel the Russian frost… Now I understand, why Russians are well known by for their vodka and why it is famous all over the world! Indeed, the taste of KASATKA is really well known! I even learned how to toast in Russian:"Za zdorovie", which I wish to all Diamond Holding's representatives.
Among the production and beverages from Argentina, Chile, Germany, Greece, Italy, Portugal, Spain, South Africa, Austria, France, Switzerland, USA and many other countries, Russian VALENKI proudly stands, RUSSKIY LES tempted everyone and KASATKA impressed everyone with its grace… That's the way our VALENKI, KASATKA and RUSSKIY LES fought for their place in the sun!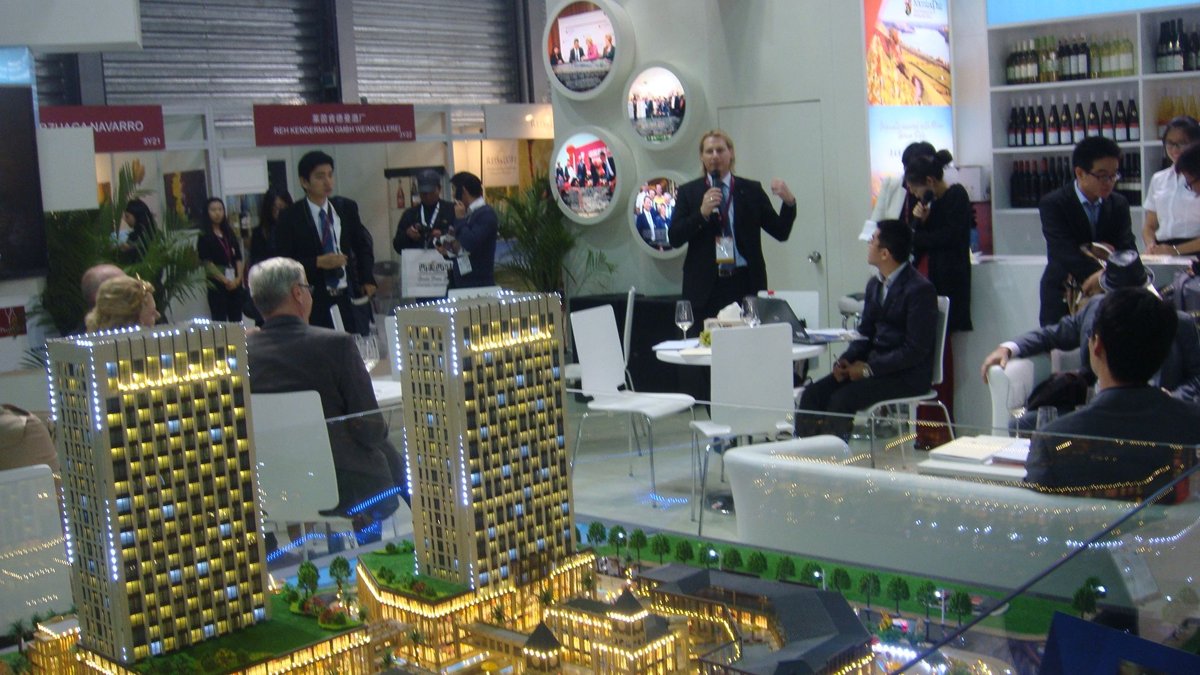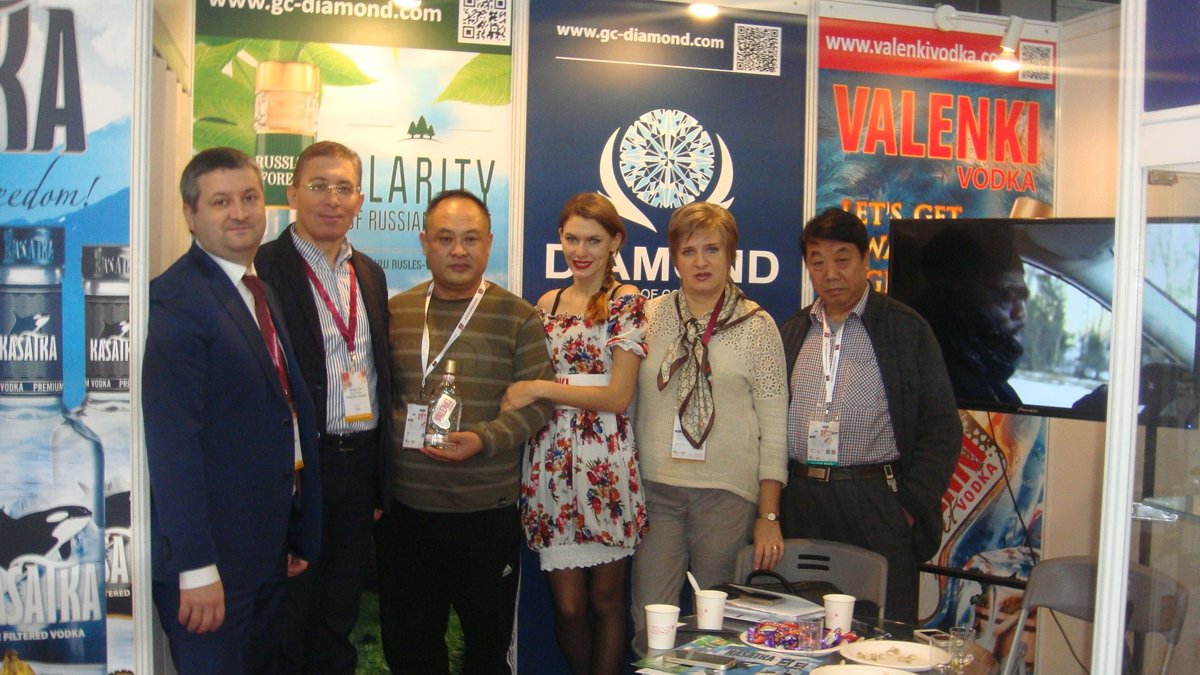 And no matter that the exhibition area had more than 52sq m and there were lots of interesting things to be seen on different stands, Diamond Holding obtained a lot of fans – some of them just wanted to step by and see the stand's design, some just wanted to take a look at the beautiful Russian girls, and some were just walking around… But everyone, who popped in on the Diamond Holding stand and tried our products, came back over and over again… Our vodka is for everyone because it is truly Russian and has a long-lasting taste…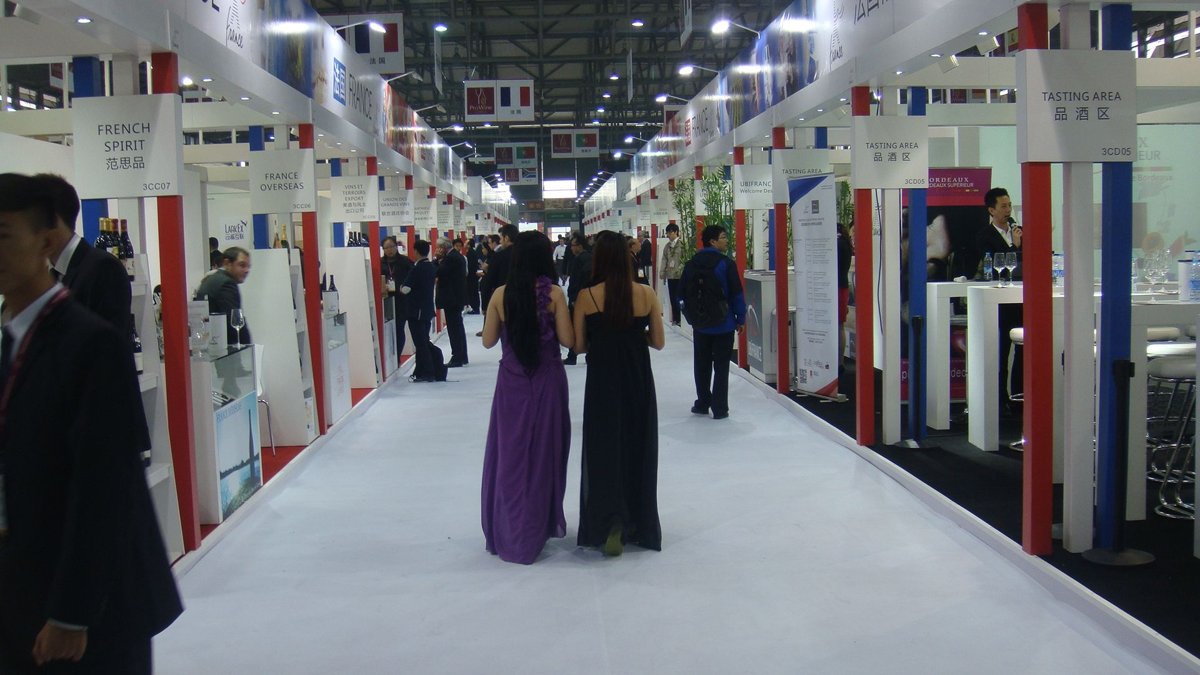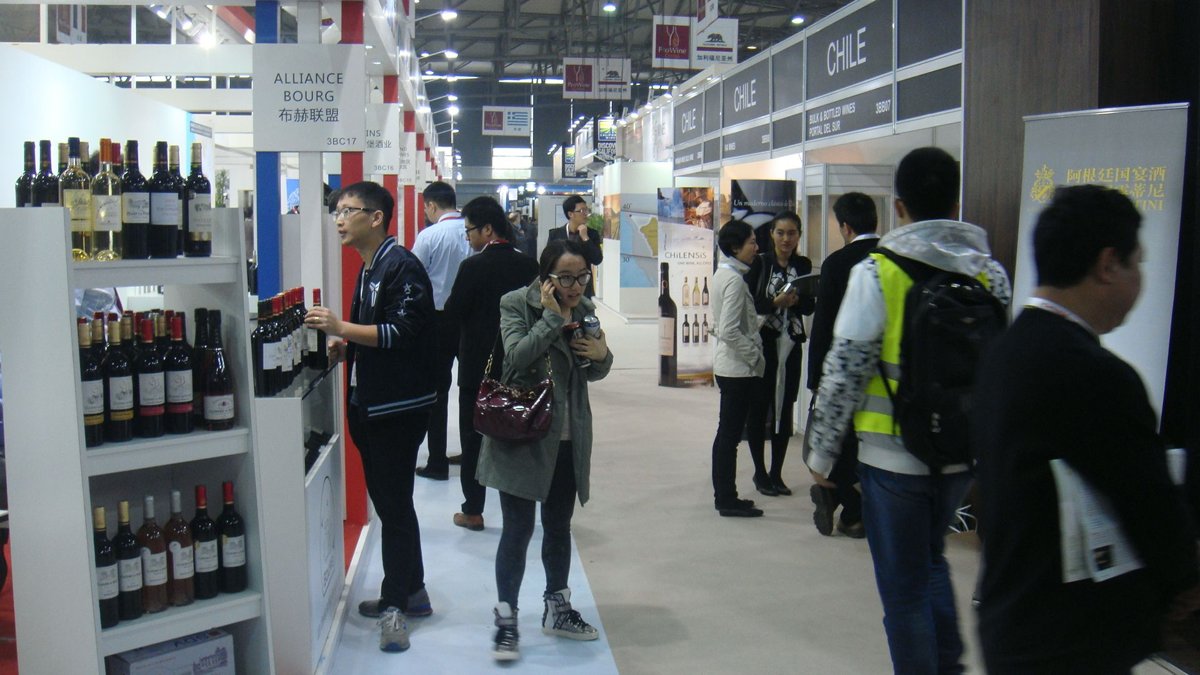 ProWine China is a world leading international trade fair for wines and spirits, and this year it was held from 12th till 14th of November in Shanghai, during the 18th international food, hospitality industry and retail fair – FHC CHINA. ProWine China has become the biggest wine show in the world and is a very important landmark on the Chinese market. This year 570 exhibitors from 30 countries, 7.650 trade visitors - importers, distributors, retailers and F&B managers participated in ProWine China 2014.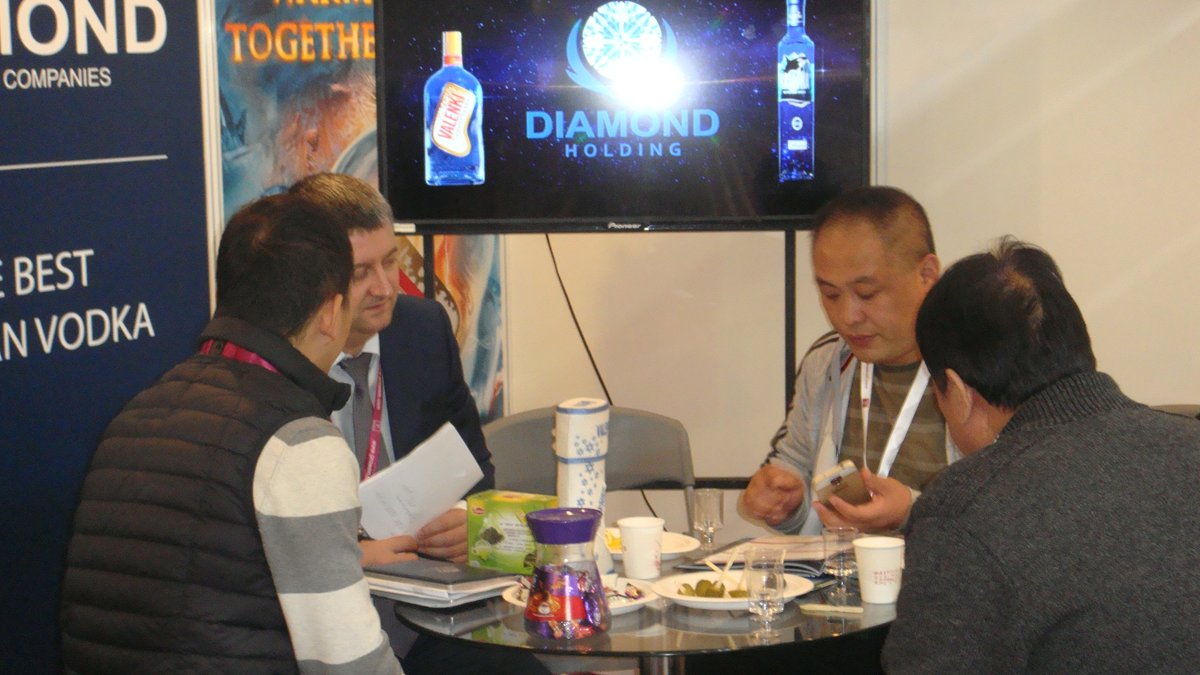 Andrey Mishurov, Vice President of Diamond Holding:
Diamond Holding is purposefully looking for the entry on the worlds market, because we consider our products have a quality worthy of the world market and every chance of success. The Chinese market, to everyone's surprise, has a positive attitude toward vodka and represents the world's biggest such market. That's why this fair was something of a challenge for us, but it gave very good results – more than 150 visitors from different countries visited our stand – China, India, South Korea, Austria! We had a lots of negotiations, and our vodka KASATKA carried off its feet – everyone was talking about its pure and impeccable taste!
Diamond Holding – all facets of success!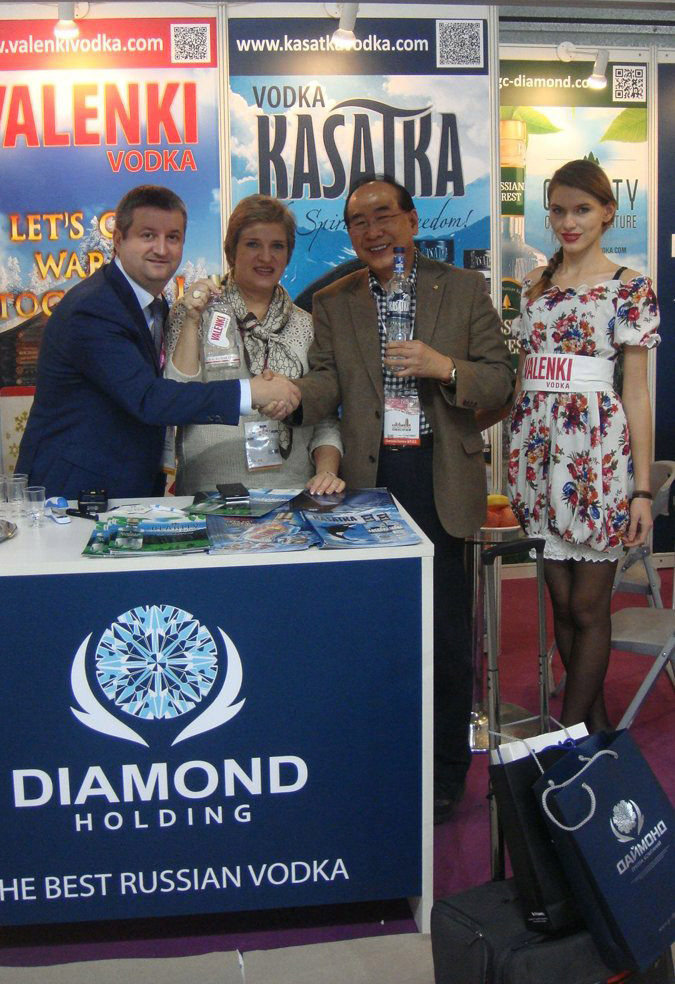 Tags: Exhibition Andrey Mishurov Zaur Balagov VALENKI vodka Kasatka vodka Russkiy Les vodka