«SPELO-ZRELO» brand animates Russian streets
«SPELO-ZRELO» brand animated the streets of Russia with bright colors of multicolored vehicles. 
Since the beginning of the year, vehicles decorated with «SPELO-ZRELO» brand logo, delivered notes of joy to the monotonous weekdays of many cities.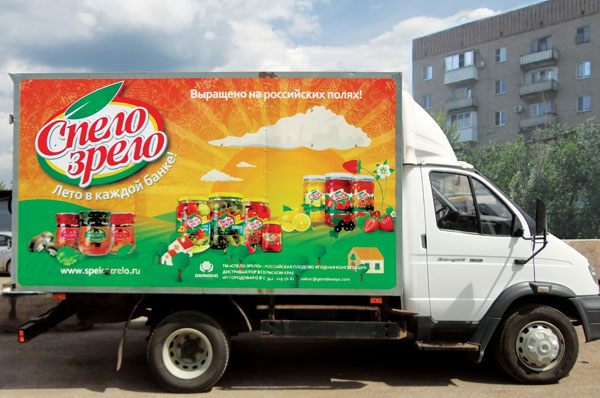 Branded trucks and buses in Izhevsk, Kemerovo, Krasnoyarsk, Kursk, Makhachkala, Perm, Saratov, Stavropol and even in Moscow were the focus of attention. It was so unusual to watch rich fruits and vegetables run around the streets of the cities on the sides of the vehicles. 
Why are those trucks so attractive? Sun twinkles canned together with the sunbeams into the «SPELO-ZRELO» cans made a break for the open and jolly galloped through the Russian cities to present people happiness. They are like a high quality mark of a good harvest that eternally follows «Diamond» holding products. The fruits and vegetables harvested under the warm southern sunbeams of the best Russian fields now illuminate the cities with its multicolored light from the sides of the vehicles and present the feeling of the holiday every day.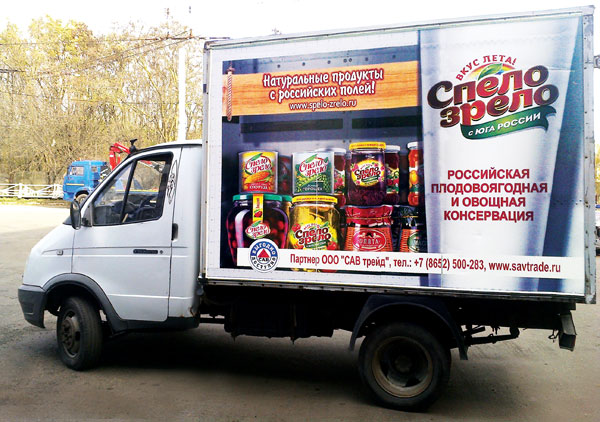 «Diamond» holding awaits applications from new distributors for corporate and city vehicles branding.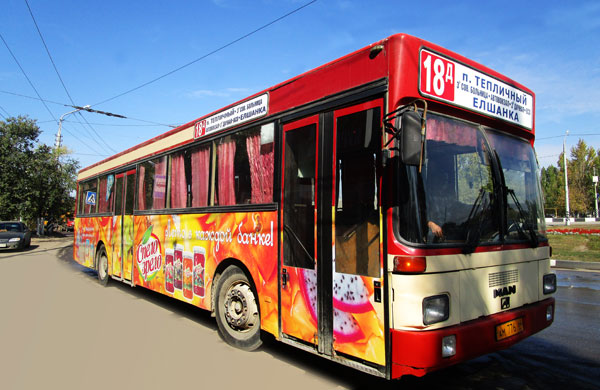 «Diamond» holding –the recipe of happiness for every day! 
Tags: Preserves SPELO-ZRELO