SPELO-ZRELO makes happy Jam Festival
That's it! The awesome Jam Festival «Moscow Summer 2015» is finished!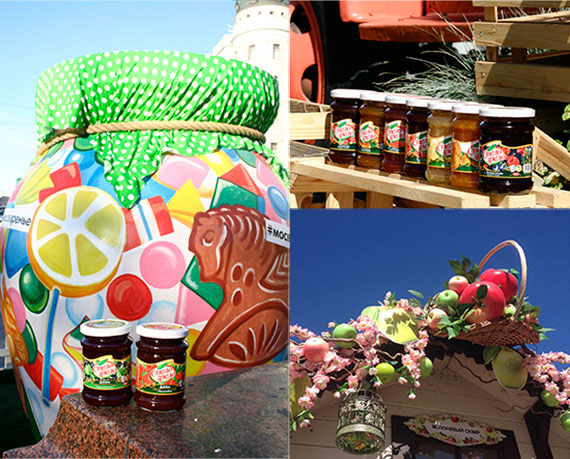 Tens of thousands of Muscovites and visitors in Moscow who were lucky to be present at Novopushkinskiy square, which was renamed Apple Square on this occasion, once again enjoyed the delicious SPELO-ZRELO jams!
«Never have I tried something like this! – Oksana Zhukova from Kaliningrad shared her impressions, lapping up the second jar of SPELO-ZRELO pineapple guava, mashed with sugar, together with her small daughter. – The vitamins will be sufficient for the whole winter, and the taste is extraordinary, like wild strawberry, but more tender and with more flavor».
And they packed a bright packet full of colorful jars of SPELO-ZRELO at the brand chalet.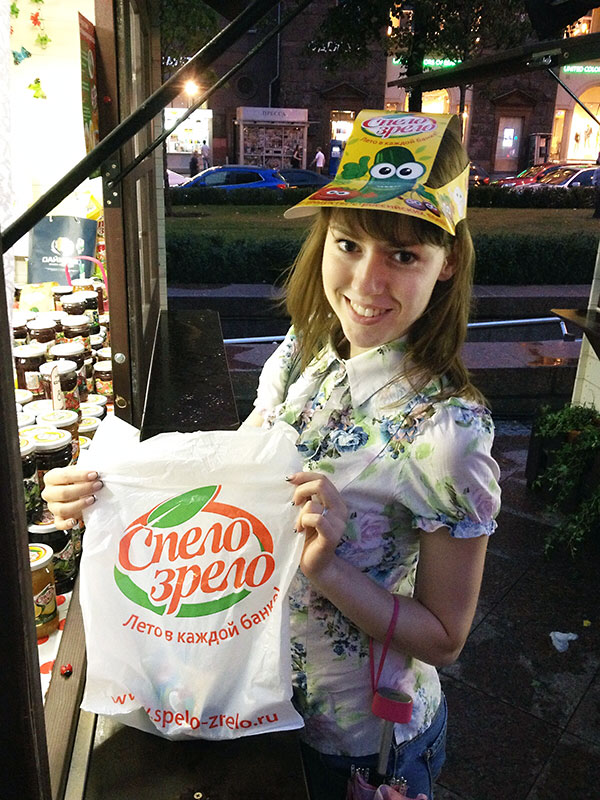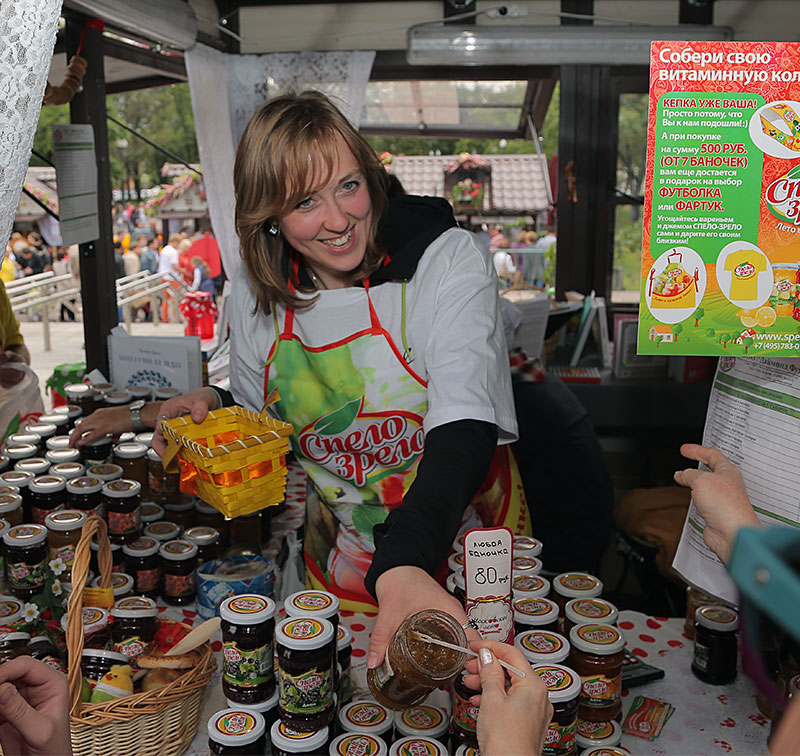 They immediately took a picture with a huge life-size SPELO-ZRELO Strawberry, and got merry presents for the whole family: a cap for the daughter, an apron for the mother while the father got a bright yellow branded T-shirt to remember the taste of this summer!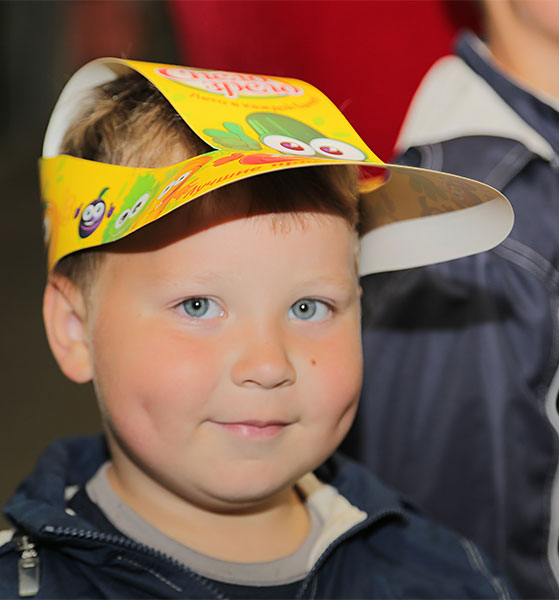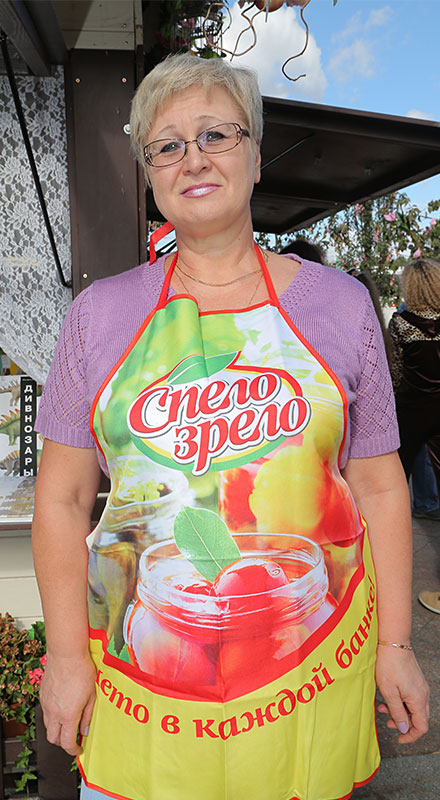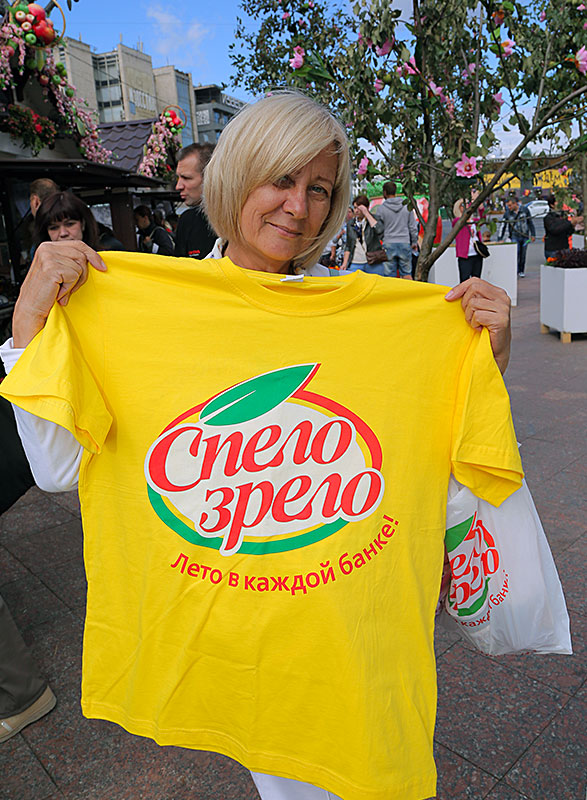 The guests of the chalet were in a hurry to upload their selfies with the strawberry puppet over the Internet, as the winners received baskets with tasty SPELO-ZRELO delicacies.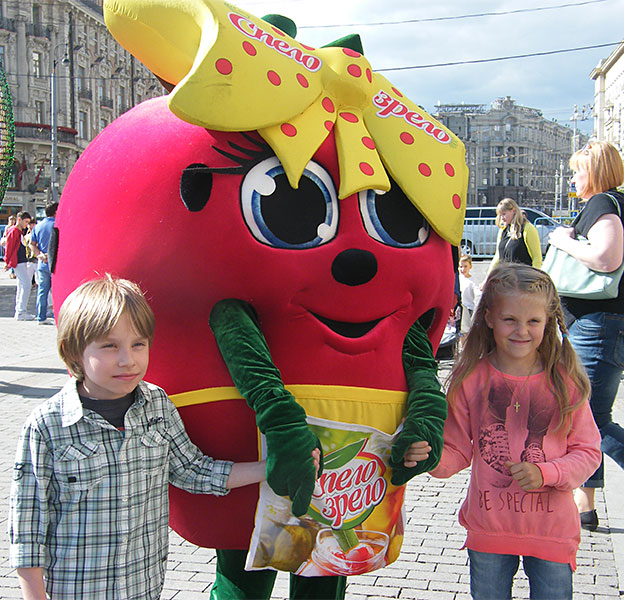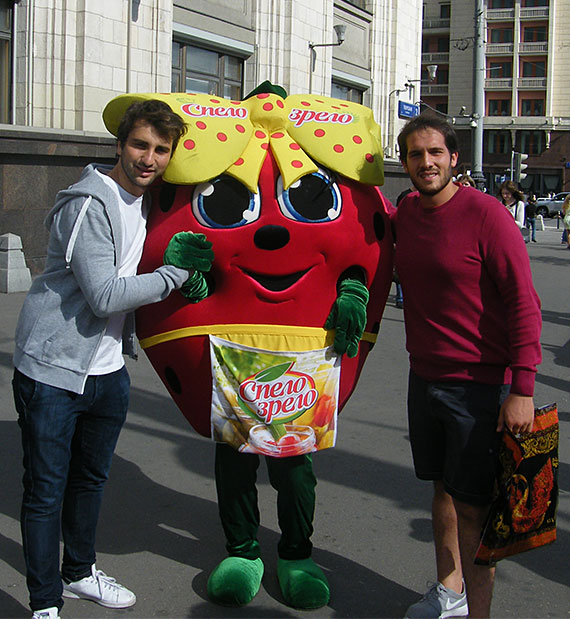 The festival program was intensive and extraordinary – just imagine the huge illuminated water-melon at the Manege Square, and the enormous charlotte (apple pie) with a weight of 250 kg!
On the August 16th, the Tverskaya, main street of Moscow, became pedestrian only, as the real street carnival with a huge 3-meter ballooned fruits passed through. The carnival included a fruit waterfall and a mega-football game happened. 
SPELO-ZRELO in collaboration with RADIO DACHA walked along the center of the city surrounded by lots of merry Karlssons laughing loudly who did a number on the heads of the participants at the contest «The night of jam devourers».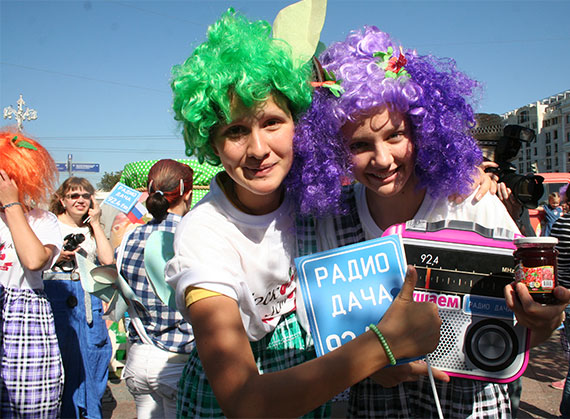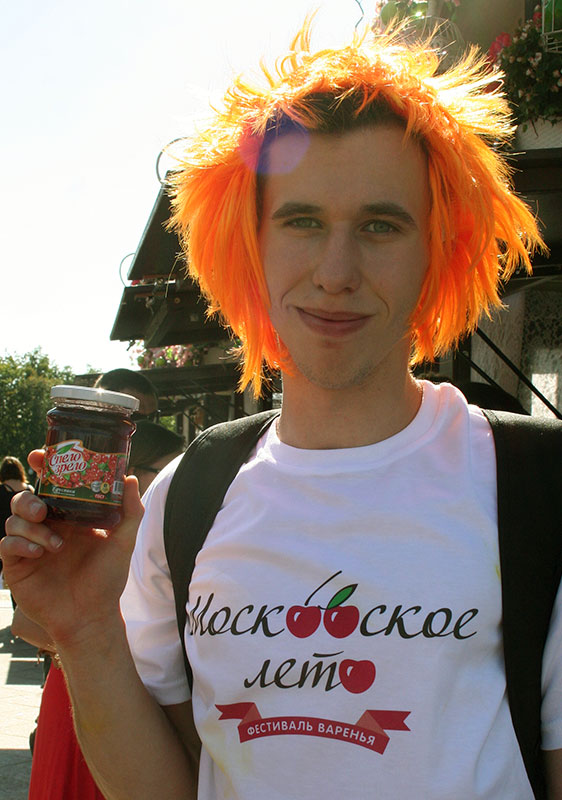 It was touching to see hundreds of children in the center of Moscow wearing frolicsome SPELO-ZRELO caps which prevents heat and keeps them cool.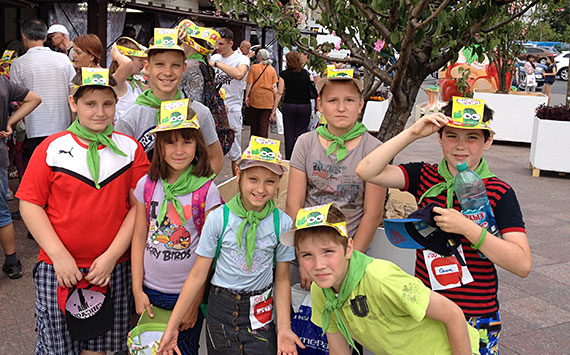 Diamond Product,
the owner of the SPELO-ZRELO TM, Russian manufacturer of the food products, the laureate of
National Awards «Healthy Nutrition 2014»
not by coincidence for the second year in a row took part in the Festival «Moscow Jam» which was a colorful show, aimed at raising the weight and development of the Russian grocery field in our country. 
The promotion of high quality national products today is especially important for us, Russian manufacturers, when the management of the country announced the program for imports phasing out. 
We do not say good-bye to our fans and lovers of the delicious and healthy SPELO-ZRELO jams.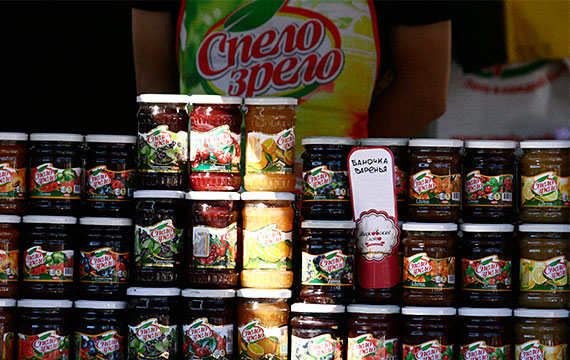 We are waiting for you at future festivals and will indeed prepare new products for you! Have a look at our site, take part in our contests and sweep away our jam from the shop's shelves! 
SPELO-ZRELO. Taste of Summer!
Tags: Preserves SPELO-ZRELO