VALENKI «smashed the brain» at the Ermitazh garden
VALENKI vodka played the intellectual game «DUM DUM» for Mango-Mango team, on the 26th of February at the Ermitazh garden. They played against a popular team called Underwood.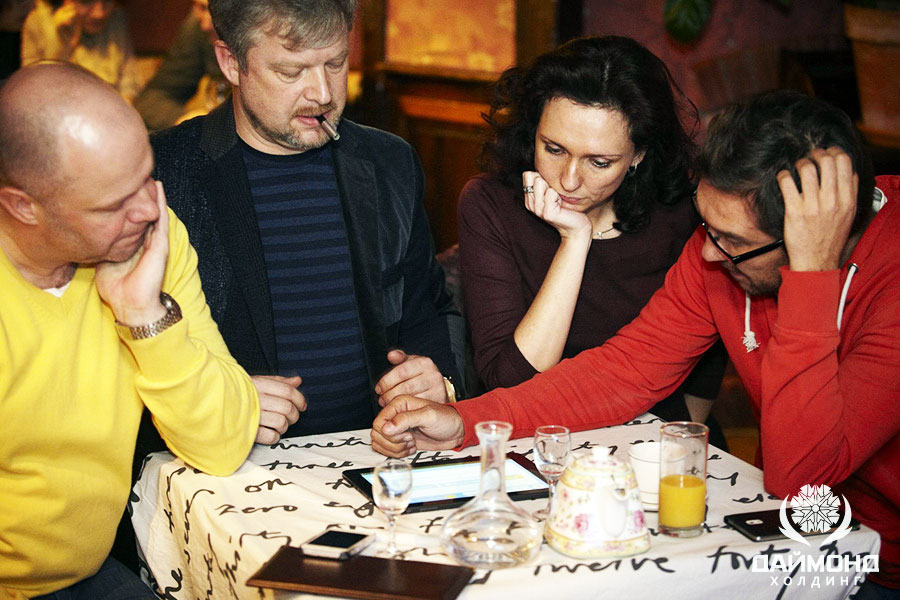 The new intellectual game is well known in clubs within Moscow. Managers, public servants, housewives, students and even music stars are totally carried away in the DUM DUM game. It is a game that is based on the fabulous elements of intellectual trivia and the newest achievements in the gadget's industry! It makes the haste less intellectual game turn not only into dynamic and dramatic gambling fun, but also into a modern way to maintain business, education, negotiate new contacts and meet new friends, partners, colleagues…
Both teams were led by popular artists who were having so much fun during the play and at the end friendship won!
«This is a great game! It is dynamic, interesting, tempting, and what I like the most about it is that even new players or beginners can catch up with the rules in their first game. Of course, there are magnificent tricks on how to play yourself, which means that you can not only rely on your knowledge and intellect, but also on the interesting rules of the game. There is also a possibility to beat opponents using cunning means, and this makes it fun! DUM DUM forever!» – says Alexey Cortnev
It was twice more pleasant that all the players were relaxing while playing and drinking VALENKI vodka, and Diamond Holding, the official sponsor and producer of VALENKI vodka awarded winners of the game with special gifts.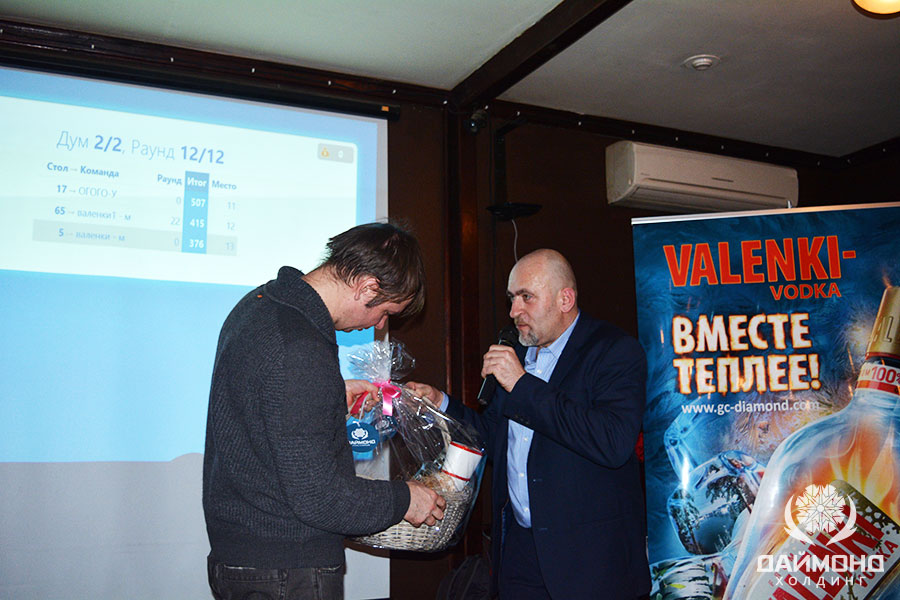 The leading singer of the Underwood group, Vladimir Tkachenko also got awarded by Diamond Holding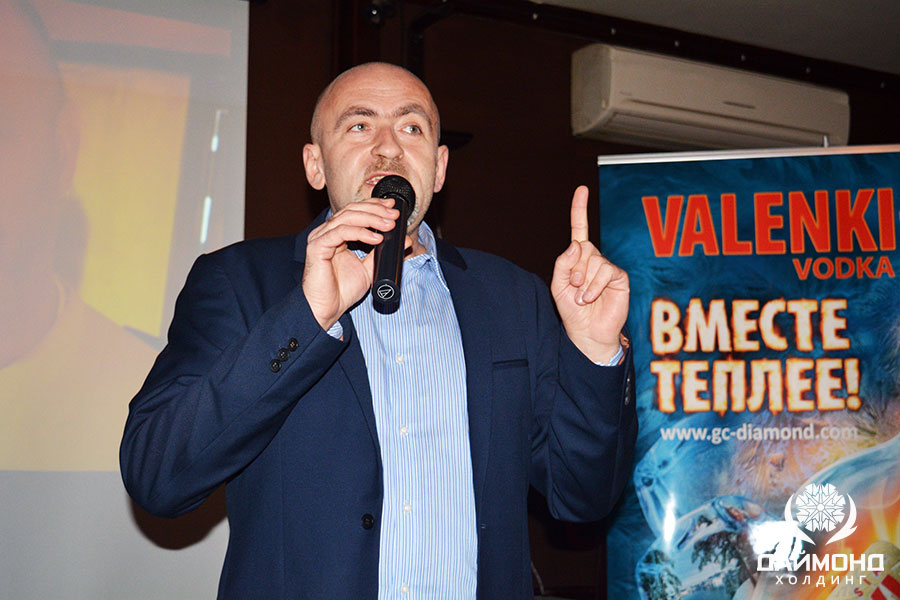 Quiz – master and creator of the DUM DUM game – Fedor Chumakov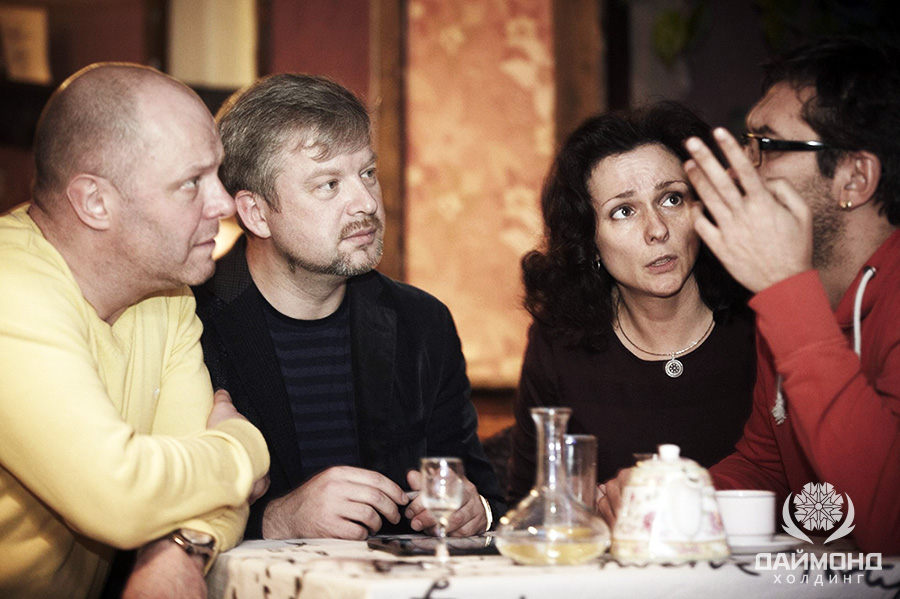 Valdis Pelsh and Alexey Cornev are thinking of something very serious…
Tags: VALENKI vodka Events