Vodka "Kupetskaya" in a new format!
The alcohol market has changed significantly over the past time and the Diamond marketing and branding department strictly monitors current trends.
In the new year 2018, the Diamond Group is ready to present a new design and concept of vodka ТМ «Kupetskaya».
During the work of the marketing department, the task was to maintain continuity with the already established history of the brand, but at the same time to become more modern and catchy on the shelf.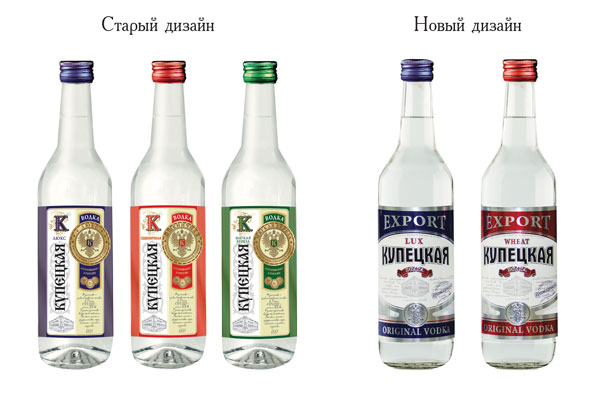 The key elements of the new design are:
✔ A new font in the writing of the logo, which is located horizontally. According to the research and testing, this arrangement of the text is the most readable and better perceived by the consumer.
✔ The design of the label has become more concise, modern and memorable for the consumer.
The new concept of the trade mark "Kupetskaya" entailed a change in the range. At the moment, partners can purchase:
- Vodka "Lux" from the infusion of fresh apples
- Vodka "Wheat" from the grain of wheat
Vodka "Kupetskaya" has long been popular in its segment, because its advantages are as follows:
✔ Competitive price
✔ A design that is understandable, simple and memorable to everyone
✔ Use only natural ingredients at each production stage
Vodka "Kupetskaya" is a century-long history with traditions and a new look of modern Russia!
Tags: Новинки Водка Купецкая