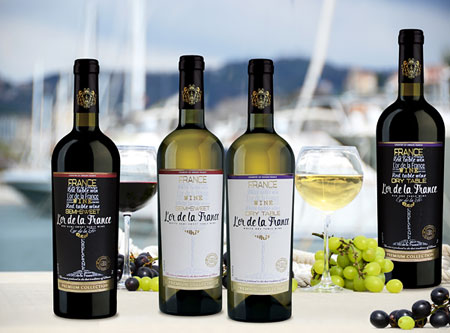 Wine "L'or de la France" - centuries-old secrets of the best French winemaking traditions are stored in this high-quality wine. Each bottle is a noble bouquet of a special aroma and luxurious taste thanks to the selected berries of elite grapes and the perfect work of winemakers.
The classic bottle of "Storyk" framed by a stylish label, which is made from verbal descriptions of wine filling a wine glass, causes an irresistible desire to try this noble drink and be transferred to a beautiful and refined France.
When the exclusive wine "L'or de la France" was created, experienced oenologists carefully selected grape varieties according to the recommendations of the French masters. Classic recipe, traditional quality and French sophistication - this is what connected this wine series.