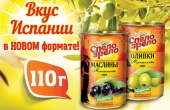 Holding "Diamond" and TM "SPELO-ZRELO" not only expands its assortment, but also constantly monitors the quality control of the products.
view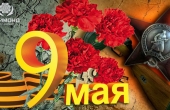 Holding «Diamond» congratulates men with the wonderful holiday – «Defender's Day»!
view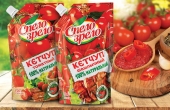 On the eve of the heat, Diamond Holding and the brand "SPELO-ZRELO" begin the season of 2017 under the slogan "TASTE OF THE SEASON"
view
Diamond Holding is a rapidly and successfully developing ambitious group of companies — a promising player in the food industry and alcohol market.
The main activities of the holding company today are the creation, production and sale of:
only our own brands and registered trademarks: Vodka "VALENKI", Vodka "RUSSIAN FOREST", Vodka "KASATKA", Сognac "GOLDEN DROPS", Sparkling wine "GOLD OF FRANCE", Sparkling wine "CHAMPAGNELLA", Conservation and preservation "SPELO-ZRELO", Mineral water "PEARL OF ELBRUS".
The holding's product portfolio is constantly expanding and is designed for both an average income consumer and a discerning customer with high income. Today, our products are already known and loved in all 83 regions of the Russian Federation, CIS countries, Mongolia and Israel, and we are actively moving forward.
DIAMOND HOLDING TODAY IS… - representation of brands and private labels in more than 60 000 trade enterprises from Kaliningrad to Kamchatka.