A new line of "Marques de Lavidos" wines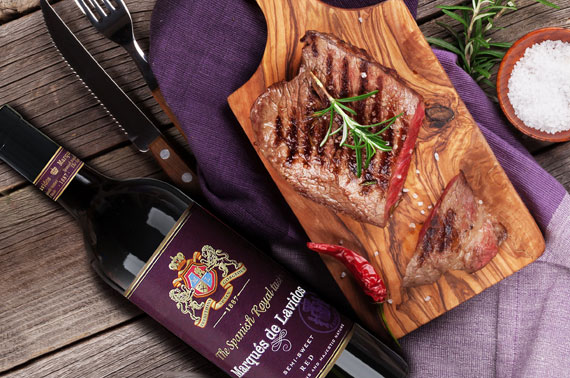 Diamond Holding presents to your attention a new line of blended wines "Marques de Lavidos", embodying the best traditions of Spain and has already won a certain niche in the wine market.
As you know, Spanish wines are considered one of the best in the world, together with Italian and French. Especially the Spanish people appreciate the red wine.
- A distinctive feature of these wines is a tart taste that leaves an unforgettable and brightly expressed aftertaste peculiar only to them
- A technological feature of the production of Spanish wines is the blending of several varieties of grapes, which makes them very characteristic and unique.
Thus, Diamond Holding had been creating a new wine "Marques de Lavidos", tried to embody the best traditions of the style and quality of the Spanish culture.
In our production, we use only the most selected and mature grapes, grown in the best southern and sunny regions, and each stage of production is under strict laboratory control of Spanish wine technologists who have extensive experience and knowledge of the distinctive features in the recipe and technology of Spanish wines.
A great way to approach the world of Spanish winemaking, to feel its unique atmosphere is to try the "Marques de Lavidos" line!
"Marques de Lavidos" - The aristocracy of wine!