Footballer Pepe of the Portuguese national team chooses Valka "Valenki"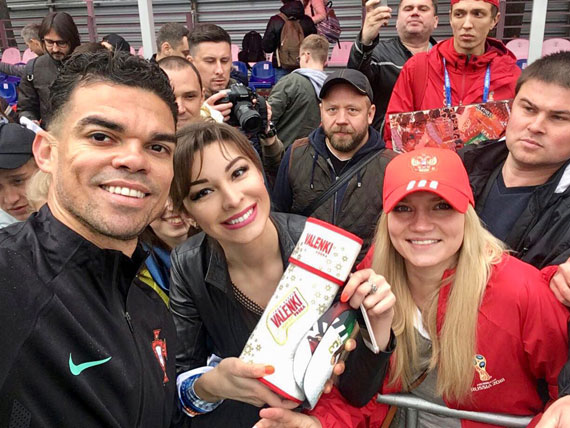 One of the most anticipated and significant events will take place this summer in Russia - the 2018 FIFA World Cup.
This is an event of enormous importance and scope for millions of people, because it takes place for the first time in our history of the country. They were waiting for him! We were preparing for it! It happened!
For "Diamond" Holding this event is no less important: we are looking forward to the start of the matches of the world championship in football, which will necessarily bring a lot of positive emotions and will be remembered for a long time by virtually all the inhabitants of the country.
Diamond Holding opens its doors widely and meets foreign fans, guests of our country and all those who are not indifferent to this event.
Vodka "Valenki" in gift wrapping became a wonderful souvenir, combining the "speaking" name, and our culture and traditions, as well as the breadth of the Russian soul!
And we are proud that our "Valenki" vodka is chosen not only by our fans, but also by the football team of Portugal.
We wish our team and fans new victories, memorable moments, vivid impressions and effective goals!
New victories along with vodka "Valenki" !!!
Tags: VALENKI vodka