Brand VALENKI at the Olympic Games in Sochi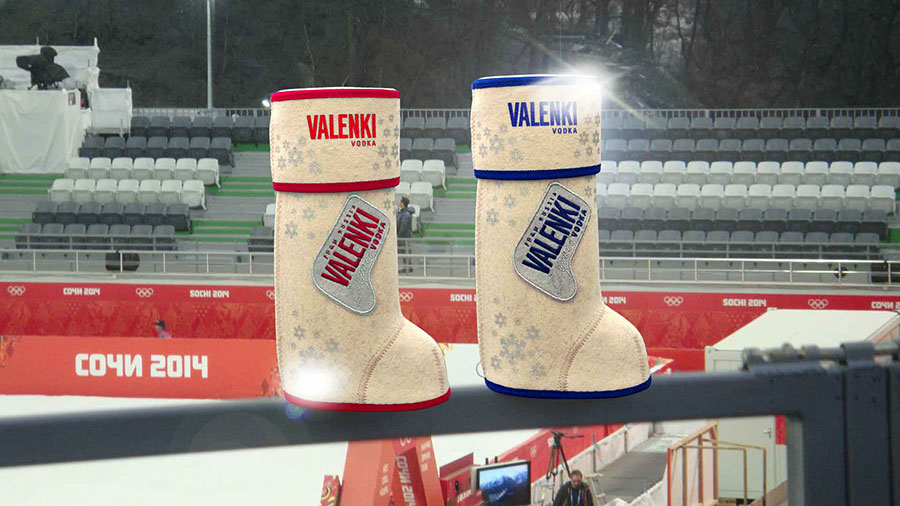 VALENKI vodka not only loudly lit up the night club "The BorSch " with the VALENKI Party, but also visited, along with a delegation from VALENKI vodka, the Olympic venues to cheer on our team at the Olympics in Sochi!
Look at the Olympic Sochi through VALENKI eyes!
With VALENKI in the Olympic Park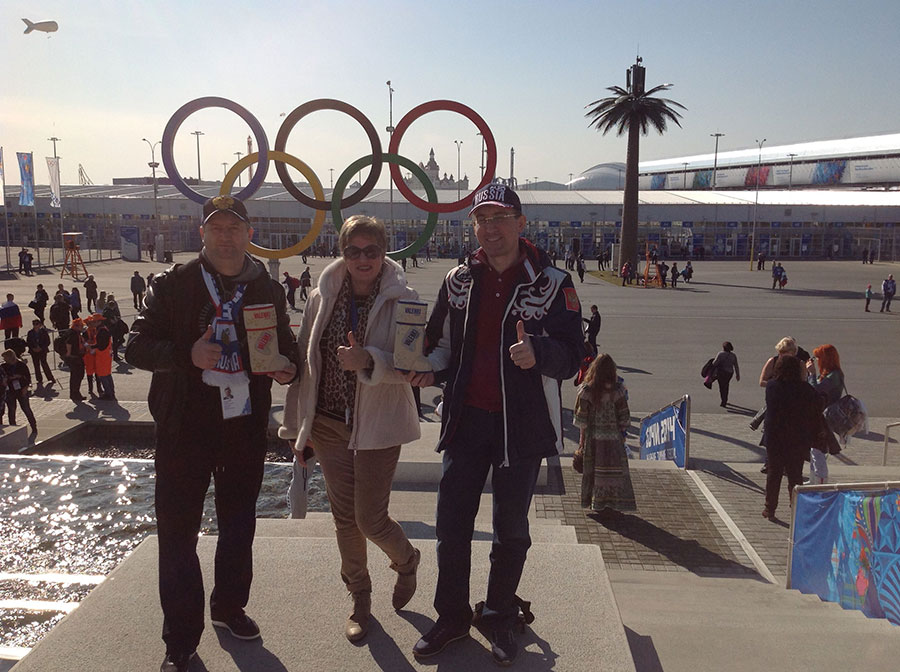 Fans came immediately to take photos with VALENKI and receive an autograph!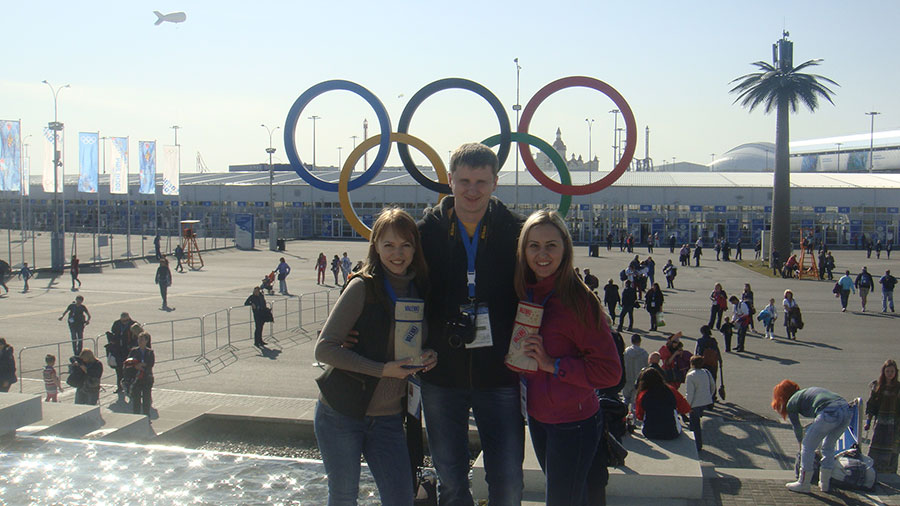 VALENKI got lost. Help, please!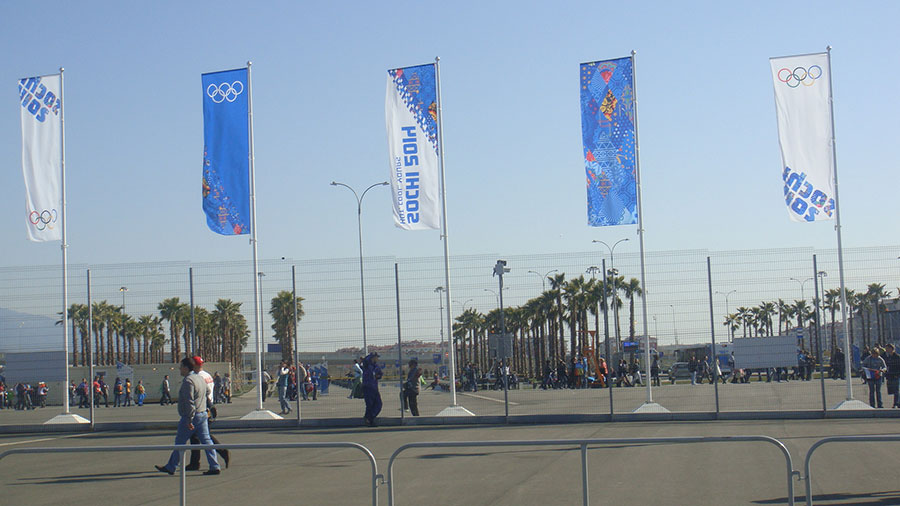 Volunteers have shown the way ...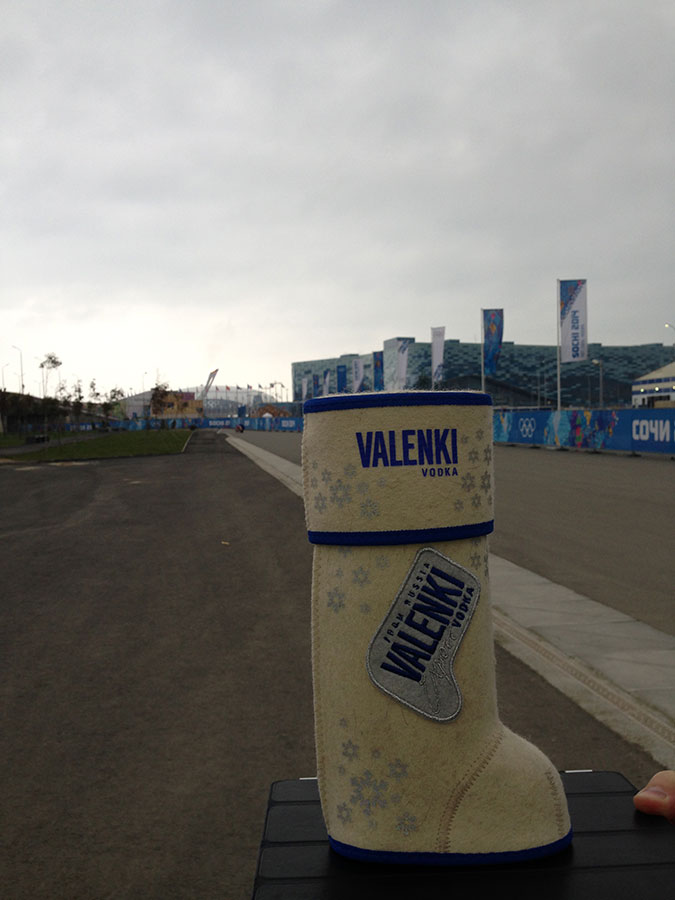 VALENKI took a walk  on the main square of the Olympic Park ...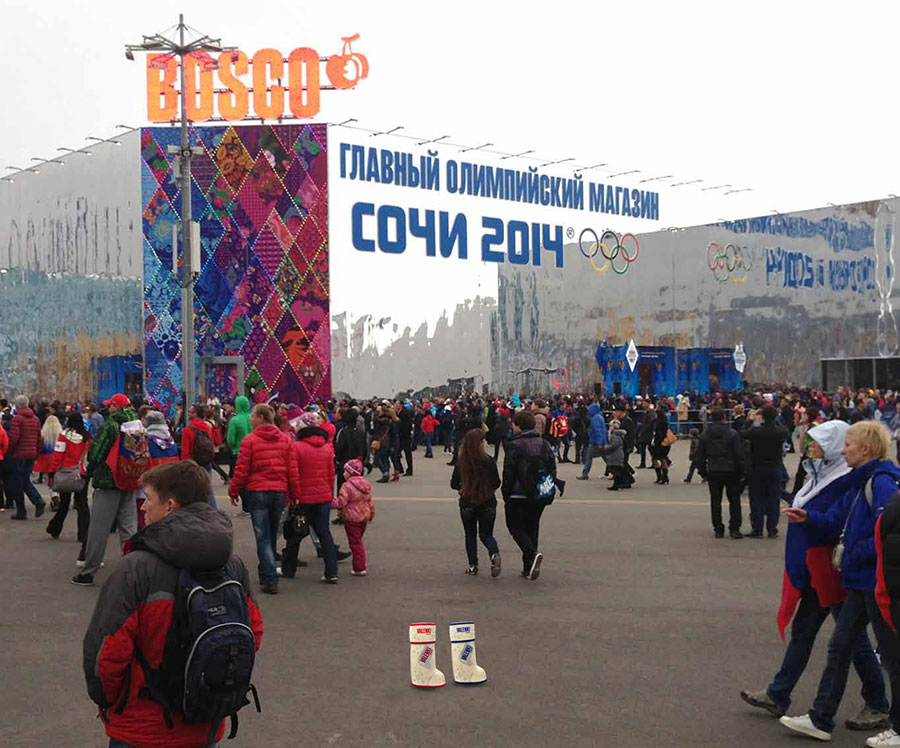 The vodka was seen in the House of Fans of our Olympic team ...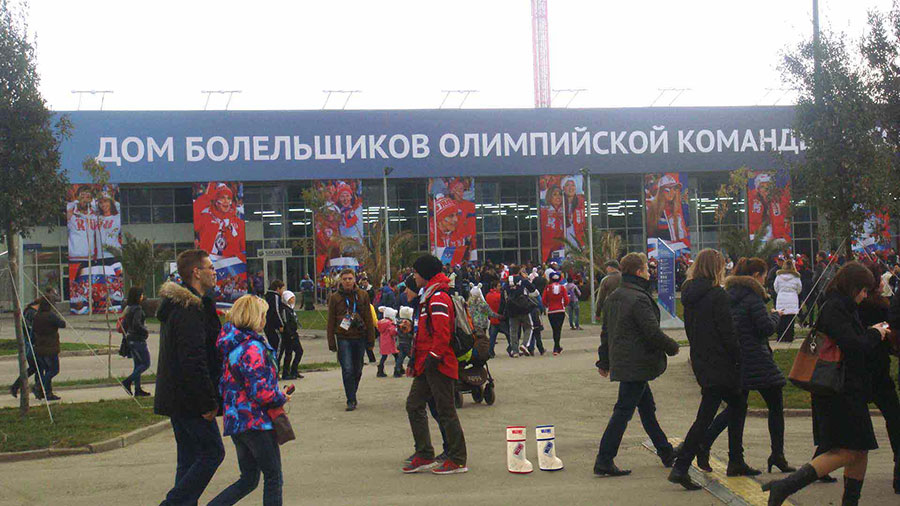 We took photos on a background of the stadium FISHT...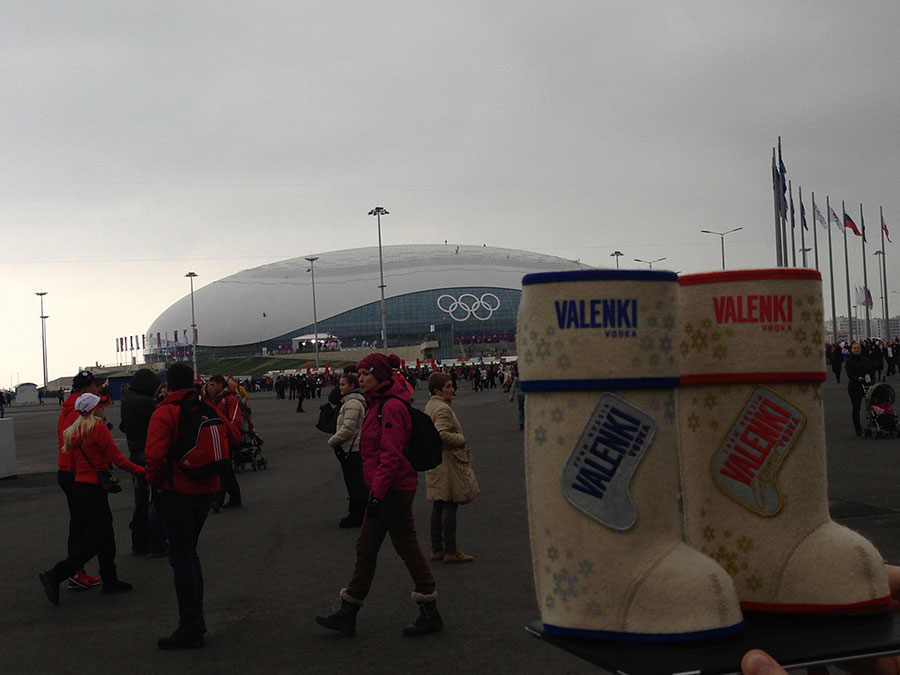 What is a wigwam?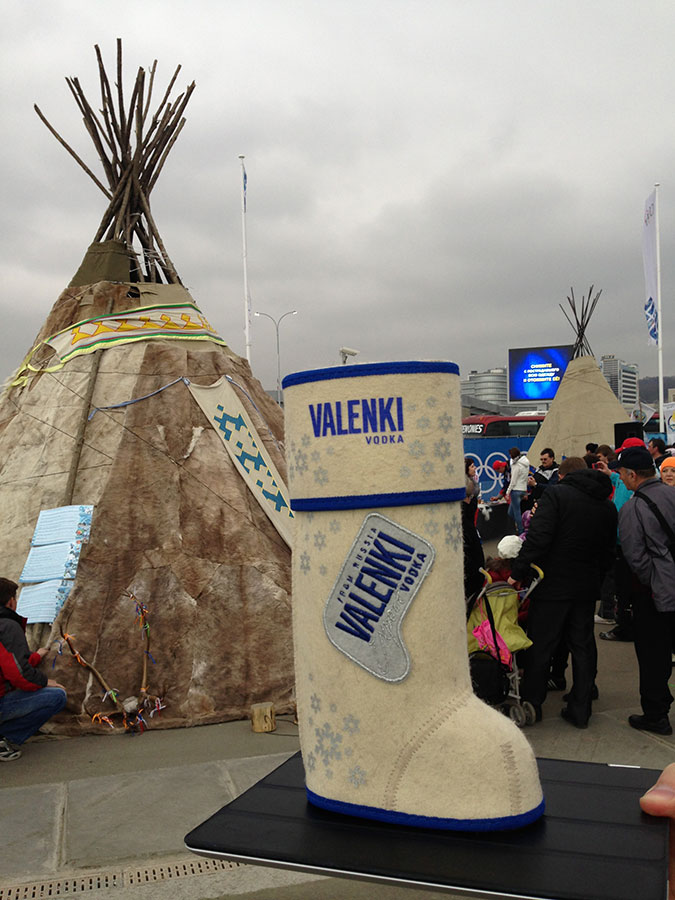 We danced with our people…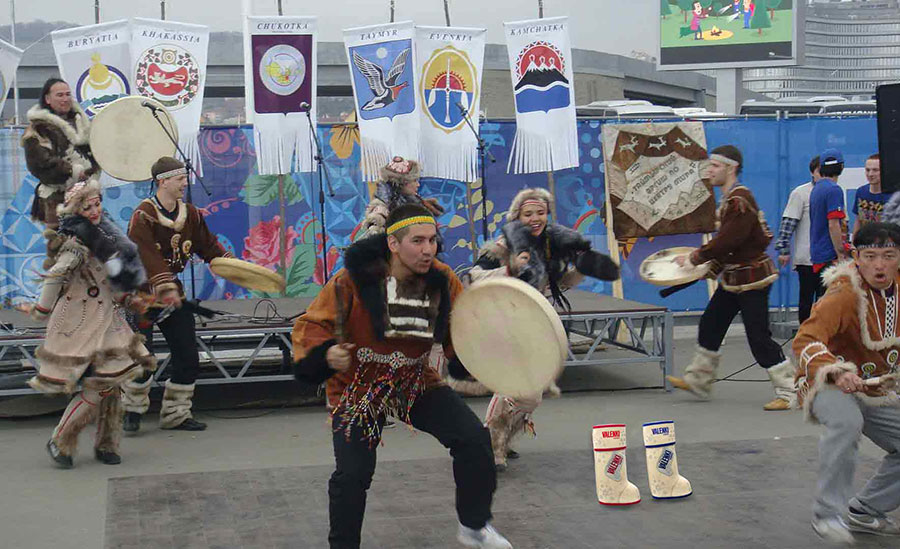 …And a mammoth came up accidentally!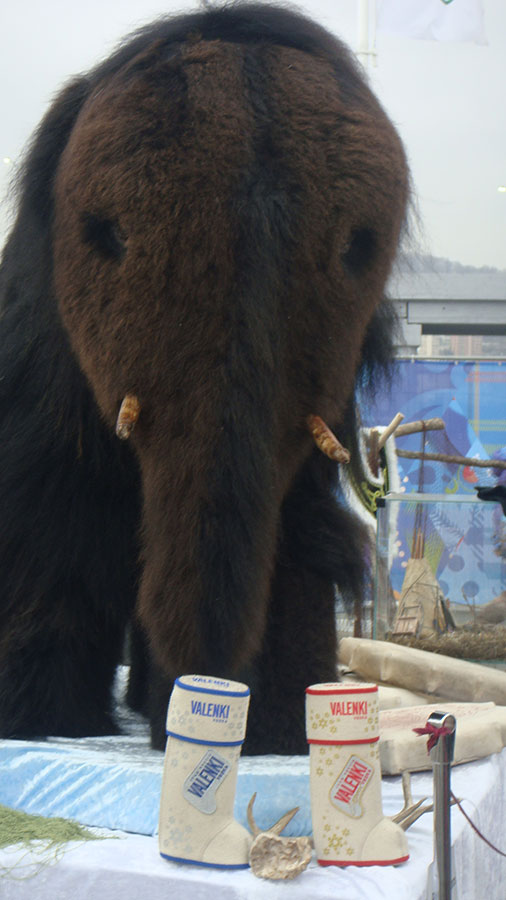 It was not so scary.
Then came The President of the Diamond Holding, Zaur Balagov.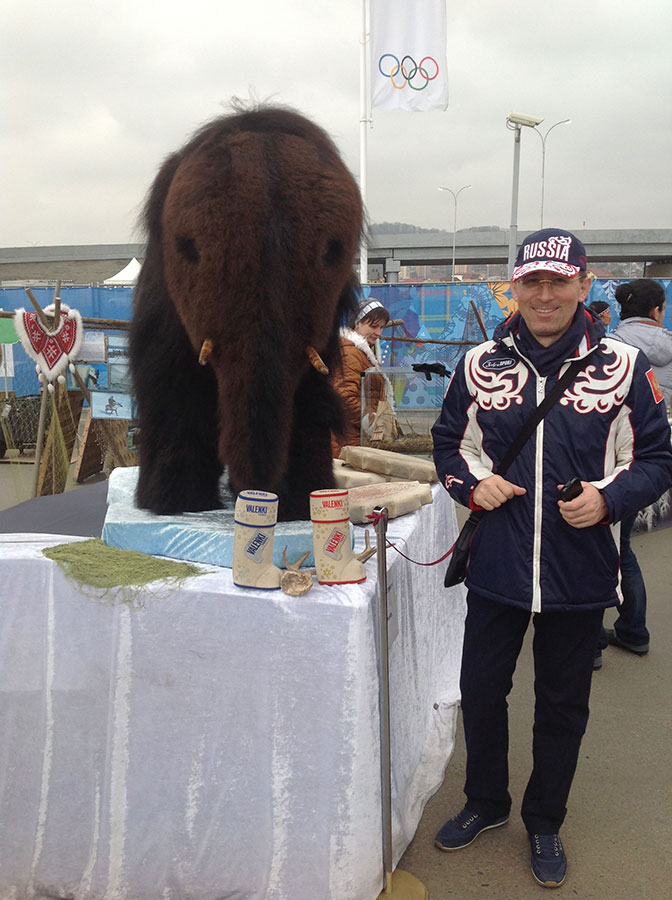 Moreover, here is the Olympic flame. Photos for the memory!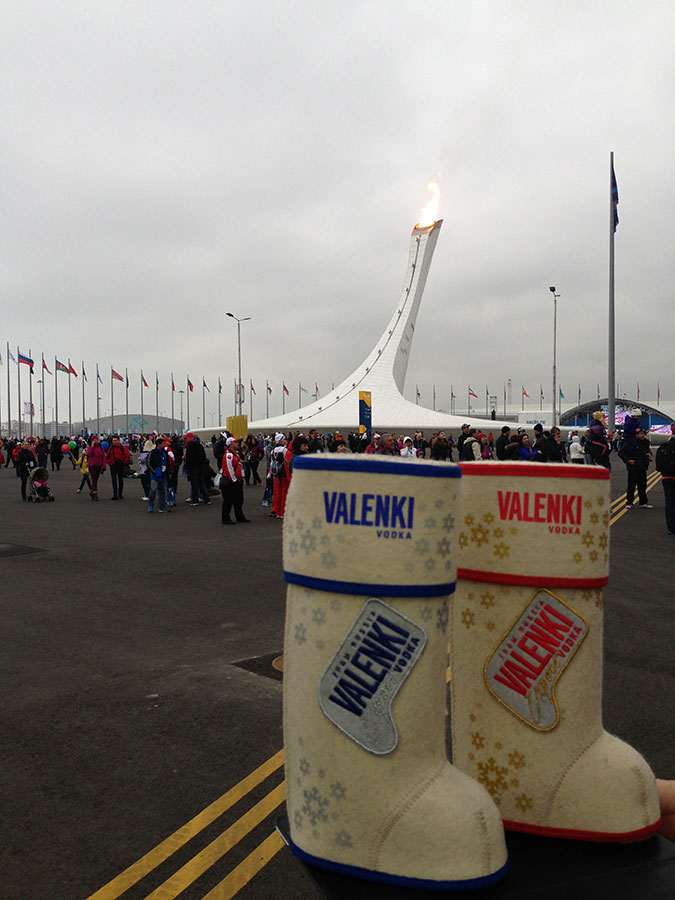 It's time for the competition. Let's look at the jumping.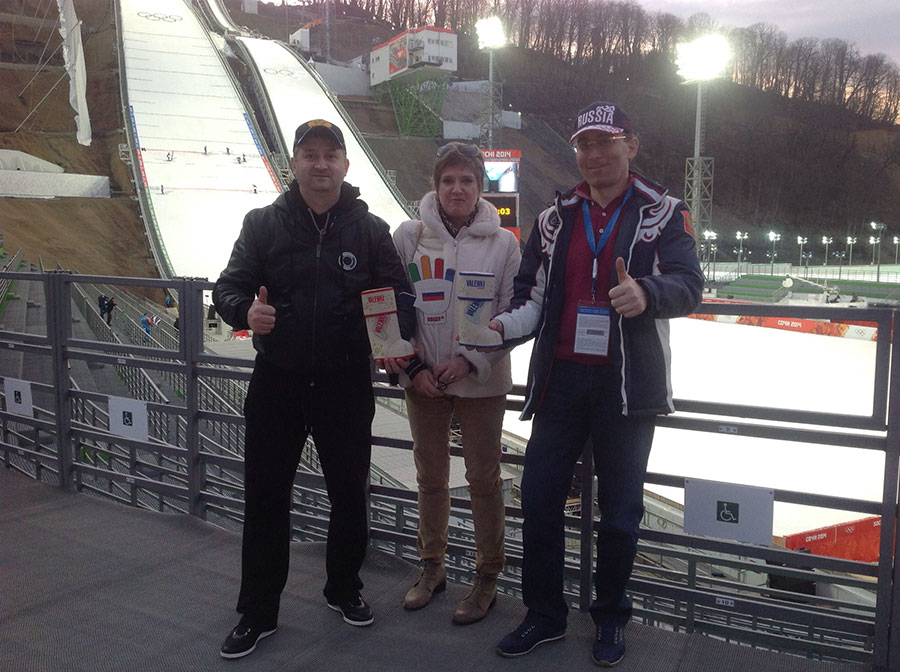 VALENKI took the trump place….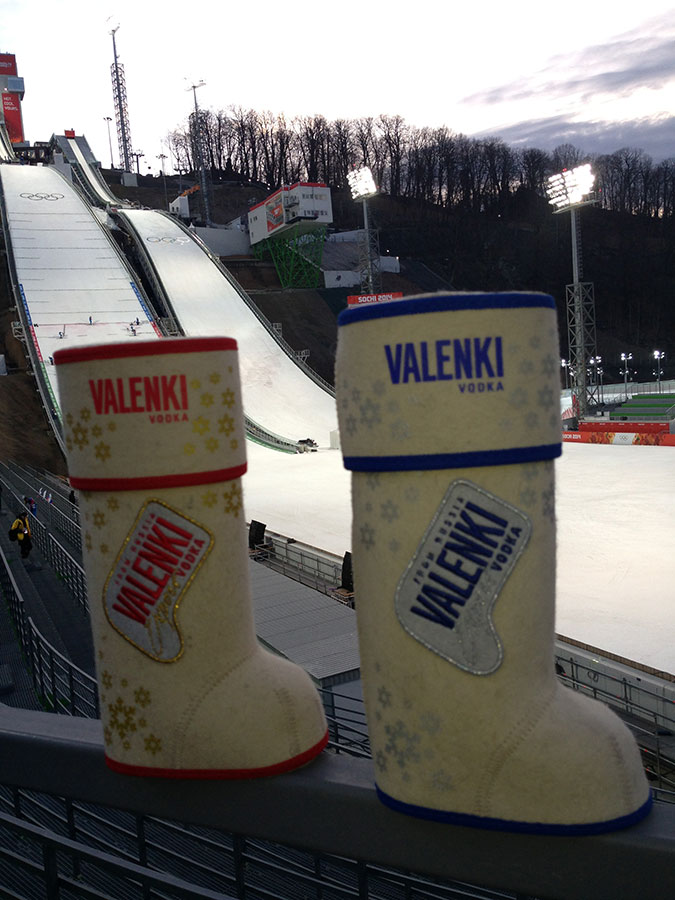 ... And then foreigners came running to make a photo with VALENKI!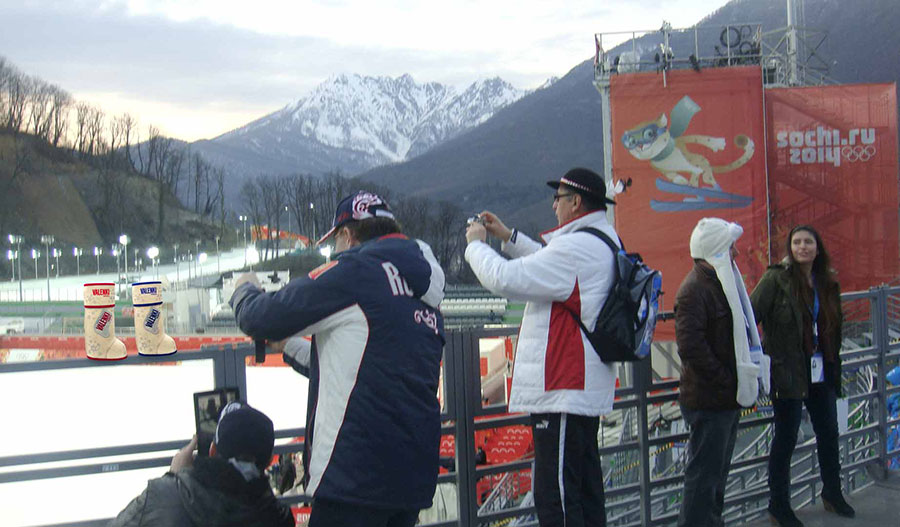 Now it goes to the hockey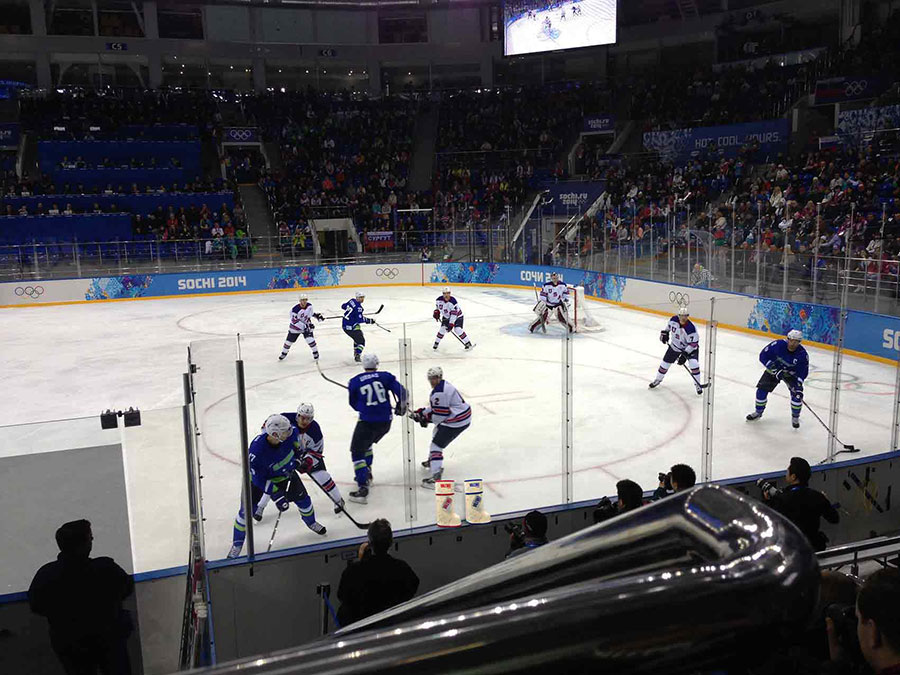 Looks great ...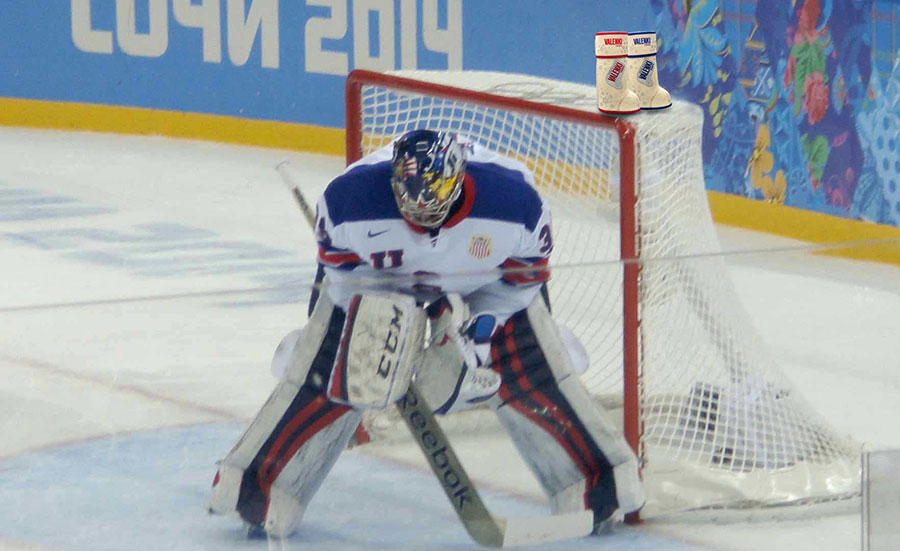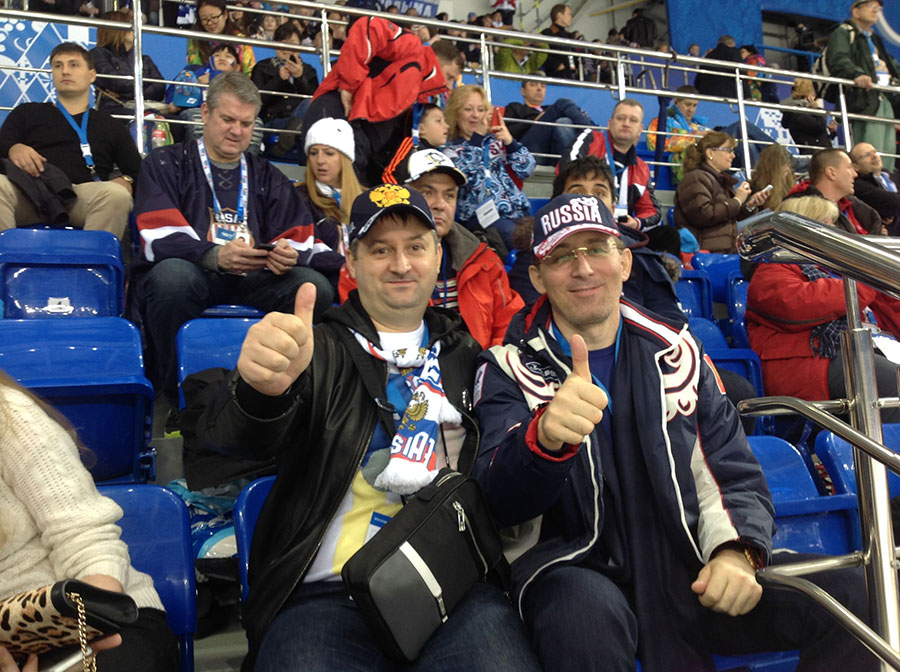 Cheer for ours! And near the guests from the United States
Dancing on Ice VALENKI watched from the coach stand directly with Alexander Zhulin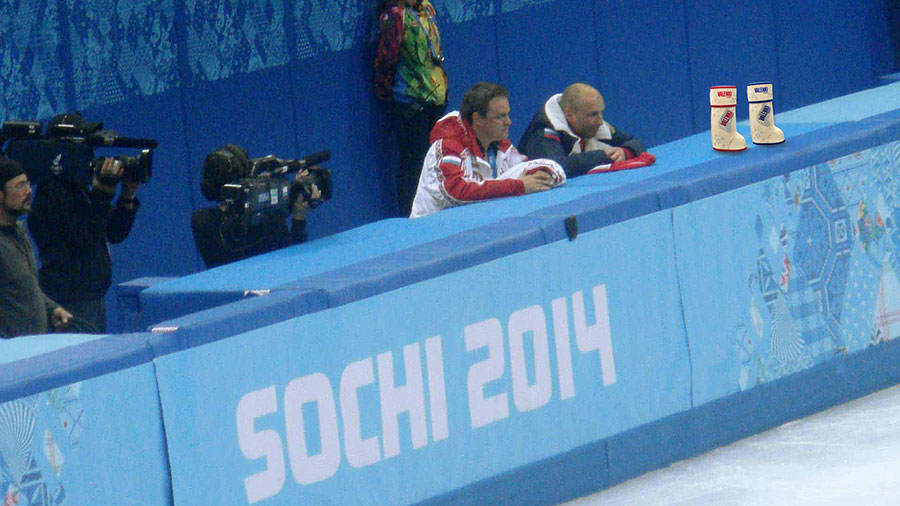 And waited anxiously the jury's grades together with skaters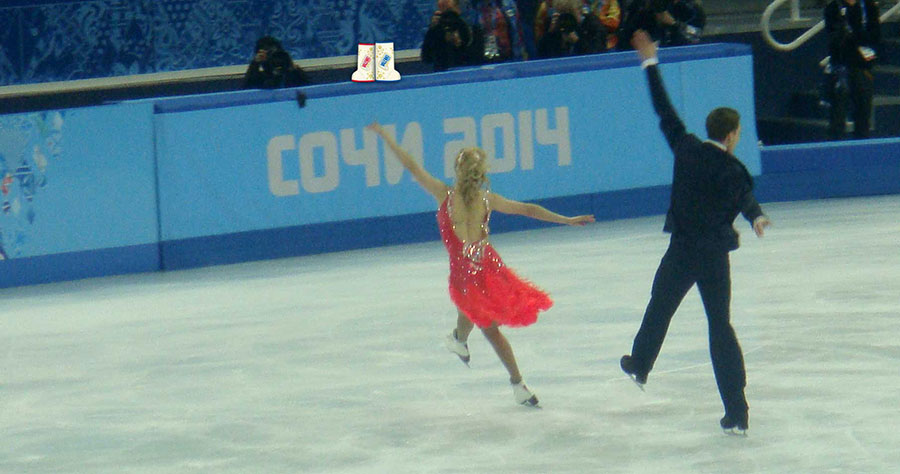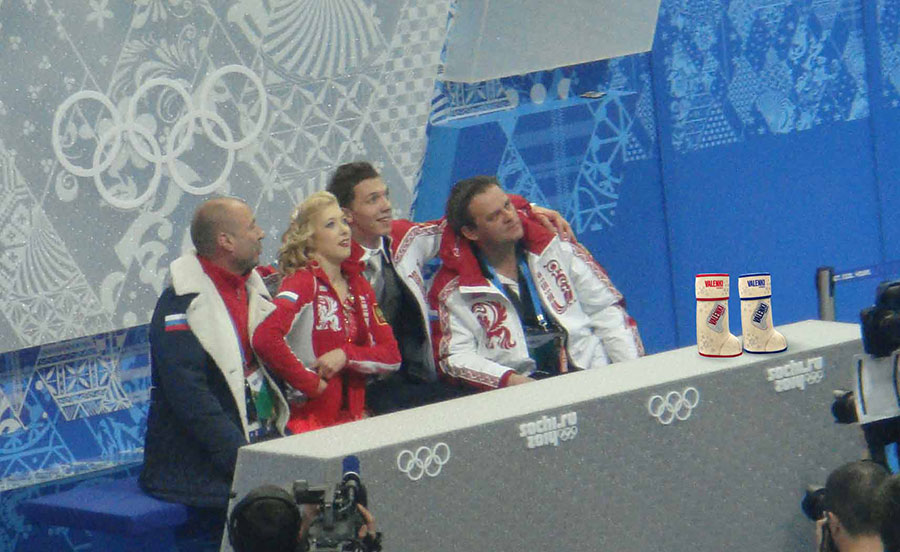 Olympic flame at night. Goodbye, Sochi!