Congratulations on March 8th!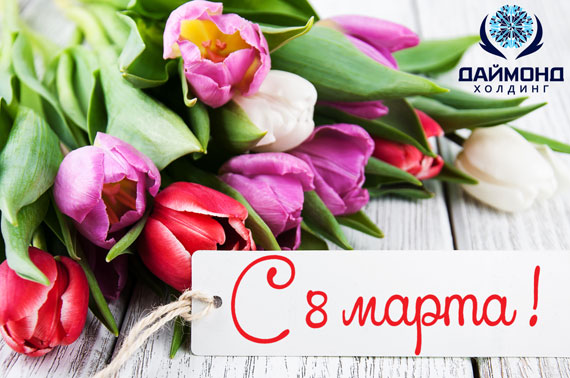 "Diamond" Holding congratulates all the beautiful women on the 8th March.
This is one of the sunniest and gentle holidays of spring - a day of joy, charm and inspiration!
On this day, we express our gratitude to all women for surrounding us with smiles, bringing peace and comfort to our homes.
"Diamond" Holding sincerely wishes you unlimited happiness, cheerful mood, prosperity in your professional endeavor and mutual understanding in your families.
Tags: Events