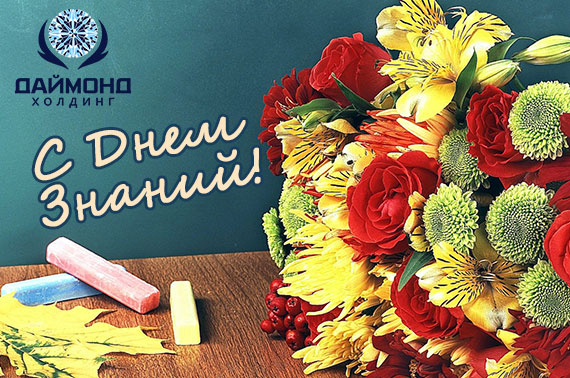 Holding "Diamond" congratulates everyone on the Knowledge Day and the beginning of the academic year.
Knowledge is our foundation, through which we make new discoveries, reach heights in various spheres of activity, conquer new heights and realize our talents.
In the era of information technology and the development of scientific and technological progress, knowledge determines the ability of society to direct its potential to creative activity.
Holding "Diamond" wishes everyone who is connected with training, success in knowledge, inexhaustible energy and optimism, the embodiment of your ideas and tasks.
We also together with you will strive to achieve the goals set and open the new academic year with new ideas and opportunities!
Holding "Diamond" - all sides of success!
Tags: Events