Diamond Holding participates in charity event
The "Arena Mytishchi" on the 6th of June, 2015 was rocked with thunderous uproar of spectators who came to watch a charity hockey game tagged "We are for Life" at the Ice stadium which saw the participation of legendary Russian hockey stars of the past and present-day celebrities. 
The
charity
game was held to help raise funds for children with cancer diseases "Nastenka" with support from the Presidential Administration, Moscow city Government and Russian Hockey Federation. Diamond Holding also took part in the project where all the funds collected will be transferred to aid treatment of diseased children.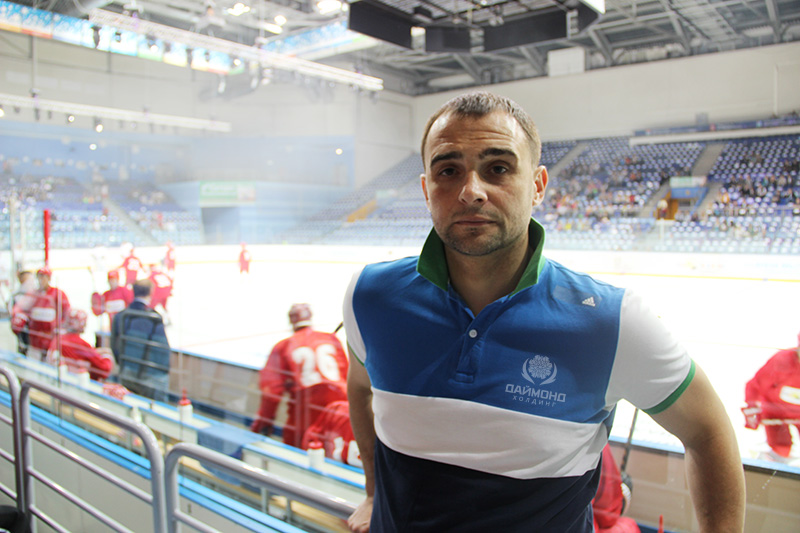 Oleg Maryin, regional sales manager, comments the game
One stadium. Two teams. Three frames.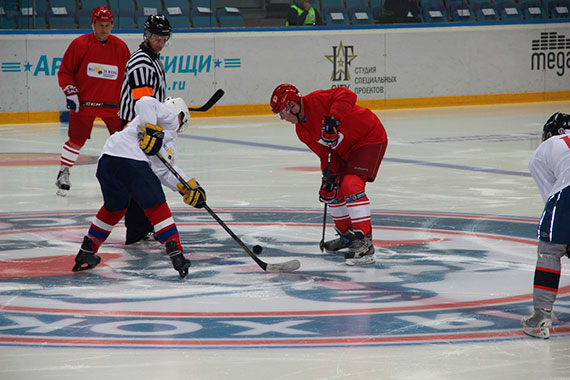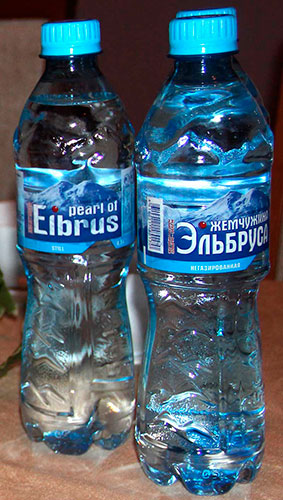 Show-business celebrities, such as captain Aleksandr Ljubimov, the theatre and cinema actor Vladislav Shklyaev, the hero of the Russian serial "Youth team" Matvei Zubalevich, actor Denis Matrosov and many others tried to compete against great hockey players like Aleksandr Jakushev and Vladimir Myshkin. 
Sport passions ran high. 
Diamond had to chill both teams and energize the fans with its crystal-clear cold natural water "Pearl of Elbrus".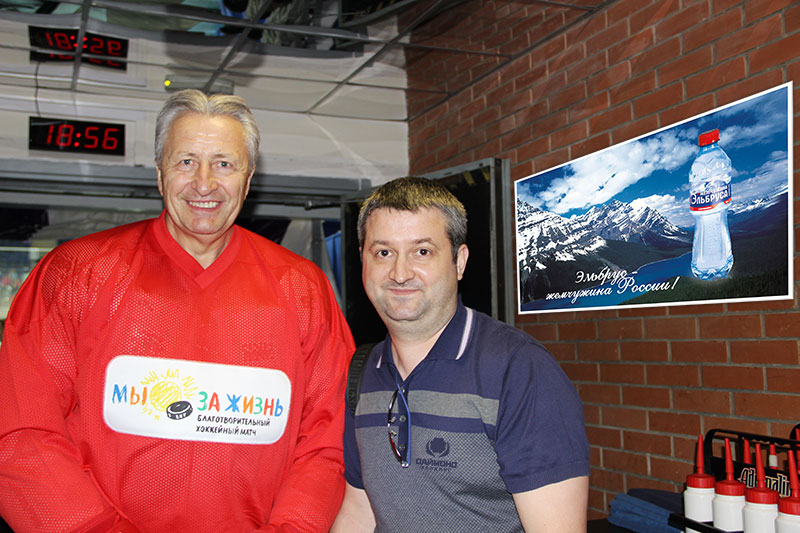 Andrey Mishurov with an outstanding Soviet hockey-player, senior coach of the Russian national team (1998—2000) Aleksandr Jakushev.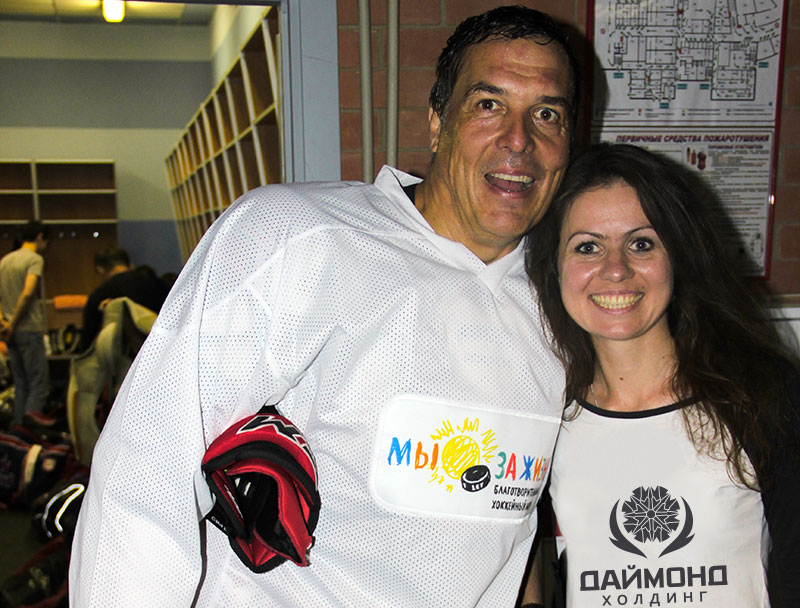 Tatyana Vakkhova and famous broadcaster, TV presenter Aleksandr Ljubimov – "We are for Life!" 
At the grandstand, lots of top-liners gathered together. The charity event united all of them!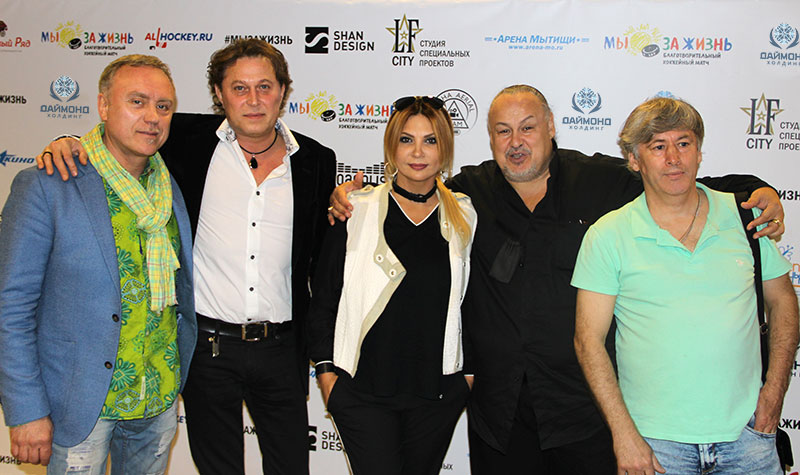 From left to right: musician Igor Kezlya, singer Slava Martov, lead singer of the band "City 312" Aya, singer Alexander Savin.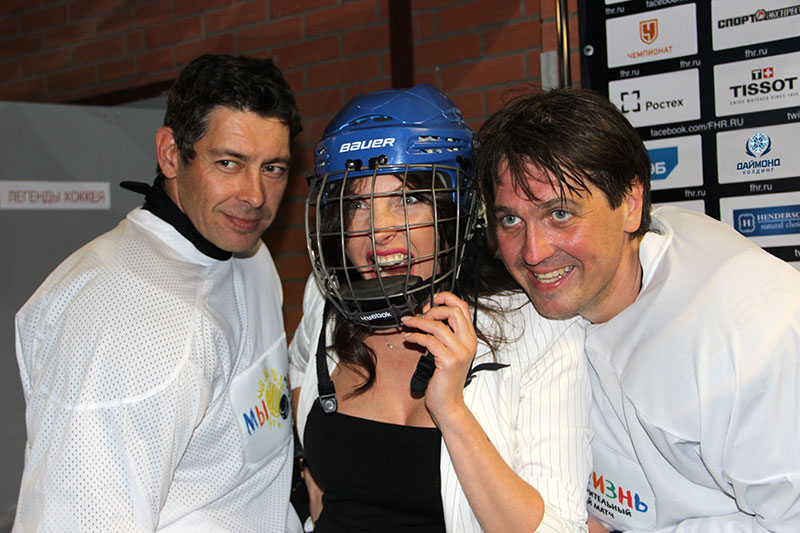 Theatre and cinema actor Vladislav Shklyaev, actress Nataly Bochkaryova from the serial "Happy together"and TV presenter Denis Matrosov. 
All the hockey fans watched the game emotionally, and with every goal scored the stadium roared with a storm of applause.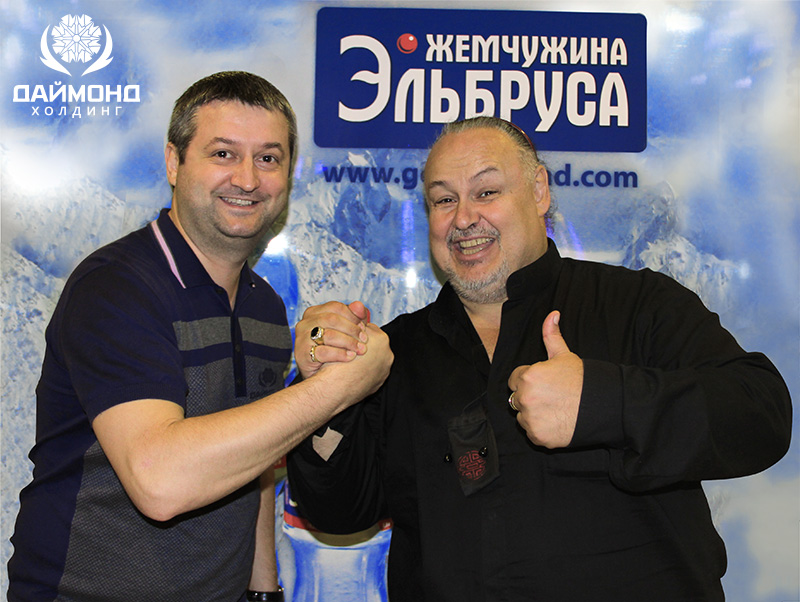 Andrey Mishurov with "Russian Pavarotti" Alexander Savin – "Cheering on our team!"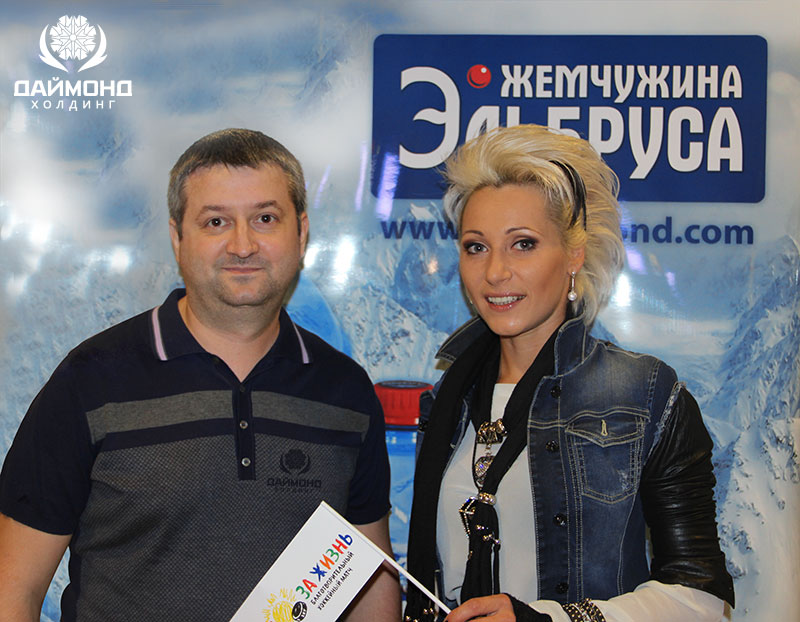 Andrey Mishurov with violinist Viva Skripka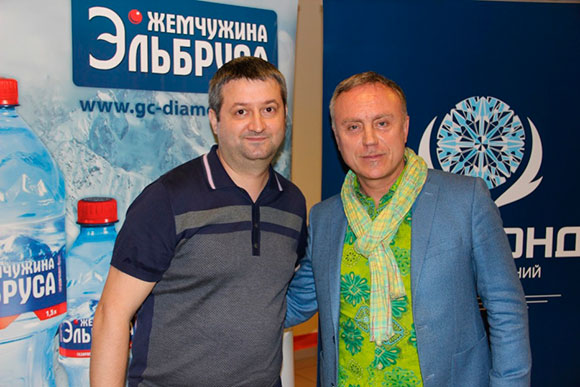 Andrey Mishurov and musician, composer, producer Daduda (Igor Kezlya)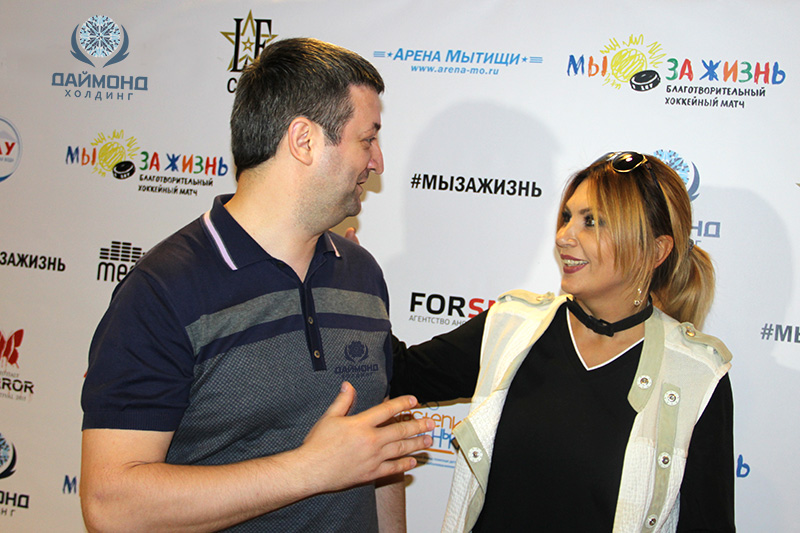 Andrey Mishurov and the lead singer of the band "City 312" Aya discussing the results of the game.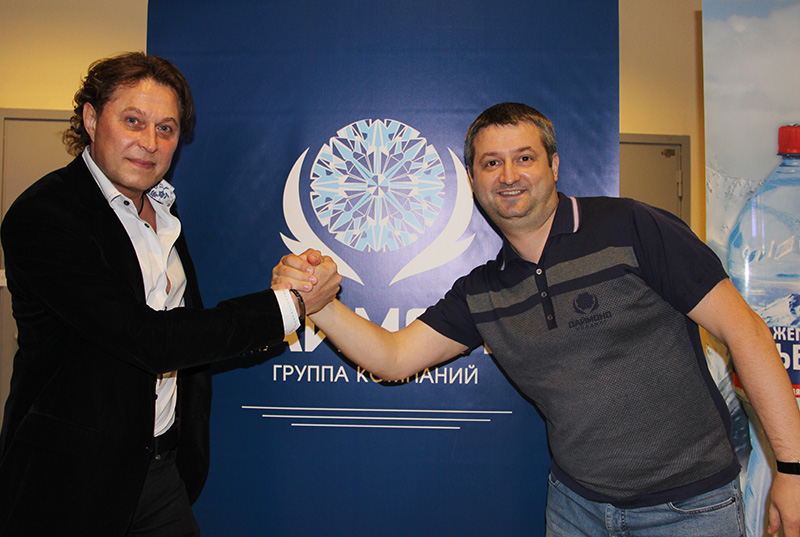 Andrey Mishurov and musician, singer, show-man Slava Martov – "We do care!" 
But the fact was that the result of the match and the goals scored were not so important. Much more important were the funds collected to help children. Without any doubts, Friendship won, but for Diamond Holding what was important is that "Life" matters. 
Diamond Holding – we do care! 
Tags: Events Andrey Mishurov