The gold of London for KASATKA vodka at International SPIRITS Challenge 2015
Diamond Holding is glad to share good news – during the most prestigious International spirits Challenge competition in London this year that the «KASATKA» vodka not only took a medal place, but was awarded the Gold Medal for its superior taste quality!
The International SPIRITS Challenge is the most authoritative, respected and influential spirits competition in the world. It is held annually and has quite a rich history – now in its 20th year since the time of establishment. Without any doubts, participation, not even victory in this contest puts the company on a premium level for promotion of its own brands.
The ISC recognizes three key areas of the industry: Tasting, Design & Packaging and Marketing.
The competition is based on a rigorous and independent judging process, which serves to encourage high caliber of spirits and its designs that enter into the competition each year. Many participants desire to prove to the whole world that their products worth the compliments of the judges and the medal places. The ISC receives more than 1,000 entries from nearly 70 countries worldwide thus making it a global competition!
The contest is supported by leading spirit producers from all over the world that follow the international quality standards during the production process.  Winning an ISC award is indeed an impressive achievement for any spirit brand that passes the scrupulous blind assessment from the experienced panel of judges.

So what's the procedure for choosing the winner of this year? A highly controlled operation held over seven days of intense blind tastings by a panel of more than 50 respected and experienced industry professionals. Samples are delivered to the judging area in flights of numbered tasting glasses to ensure the accuracy of the blind tasting.  Each judge will assess the products according to their age, region and variety. Each product is blind tasted and the judges award a score (100-point grading scale) for its aroma, appearance and taste.
Balagov Zaur, President of Diamond Holding:
«Without any doubt, winning such a prestigious international contest is extremely important to our company and will worthily decorate our shelves with the other numerous rewards of our brands.  We are much honored to know that the judges appreciated the impeccable Russian taste and the Freedom Spirit of our KASATKA vodka. And we would like to congratulate those who took part in the creation of the drink and definitely our customers, who made the right choice!»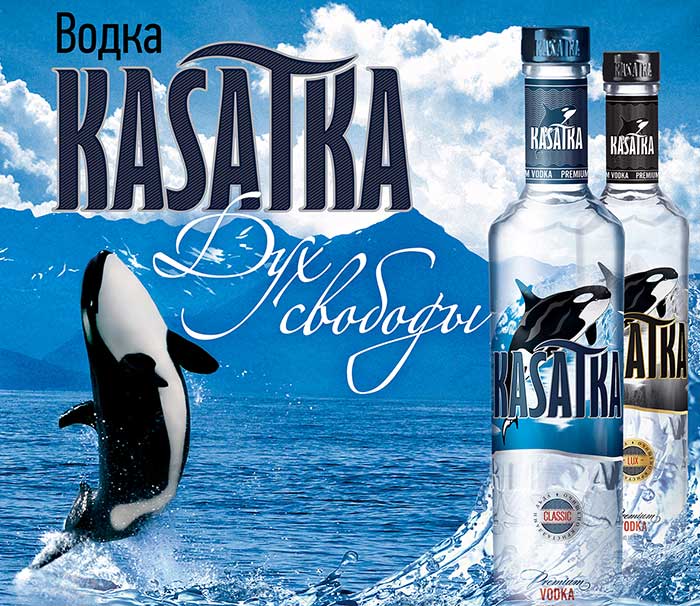 Tags: Kasatka vodka