KASATKA - "The best wheat vodka of the year" in Berlin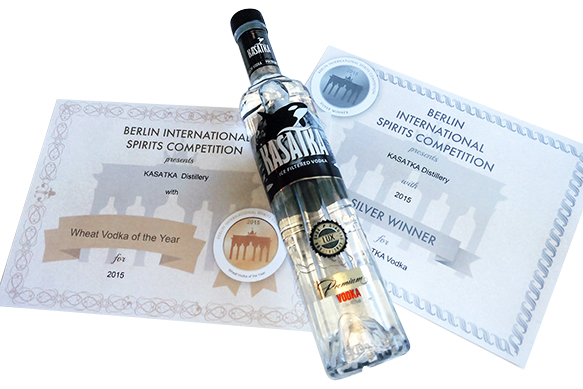 The definitions of "International Contest" and "the Victory" for Diamond holding are almost non-separable. In February this year, Berlin applauded the pure taste of KASATKA vodka at the prestigious international annual contest of alcoholic spirits.  
Our KASATKA overmastered the judges and won 2 awards at the same time – silver medal for the perfect quality and title "The best wheat vodka of the year".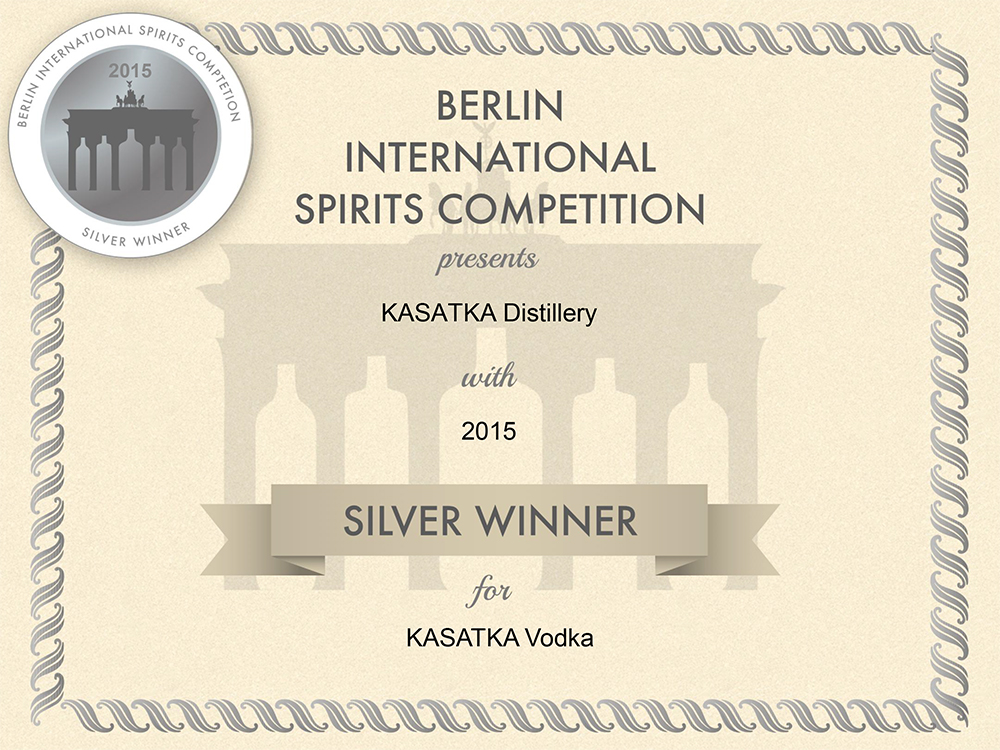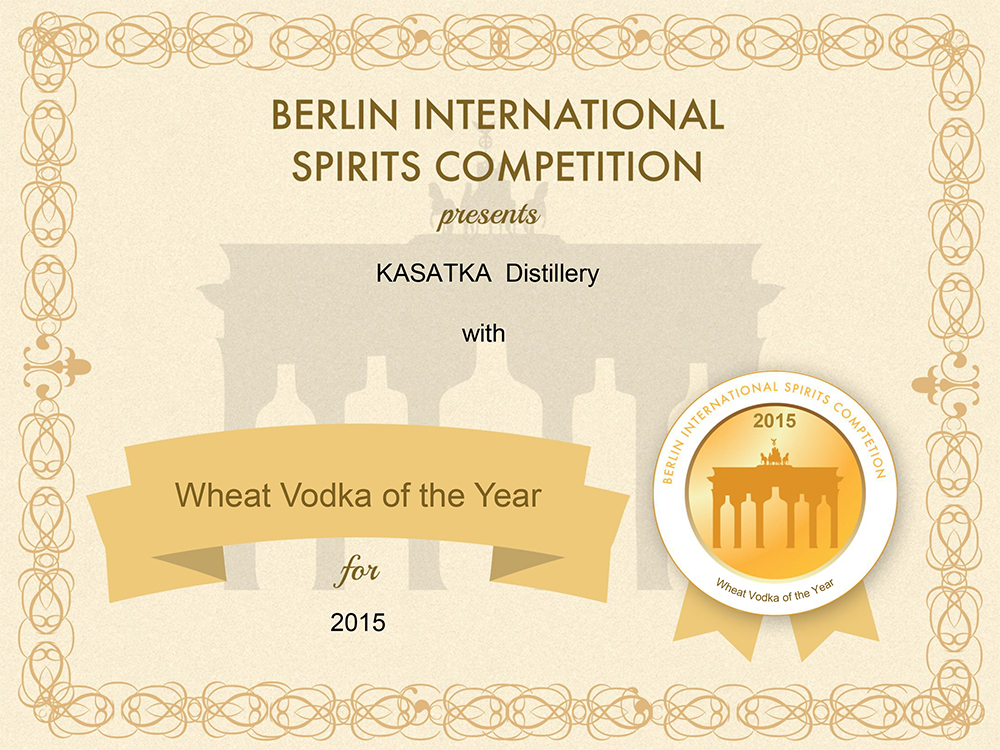 The competition was strong as ever with more than 200 alcoholic beverages that took part in the contest from over 15 countries around the world.  
Berlin International Spirits Competition – is the only international contest where all the judges are strategic buyers that do assessment according to different nominations. 
These are representatives of retail stores, sommeliers, importers, beverage directors, owners of restaurants and other experienced specialists, whose work are associated with alcoholic products. Believe me, they know, what is presented at the market and for what price, and what the consumer would like to have and they always have feed-back from their clients. 
This competition is not a "factory for medal production", but a serious international competition where the medals are awarded to only those who really worth it. The producers of alcohol beverages, whose products, judges would not use in their business in the future, i.e. would not import, distribute or buy the brand in the limits of mentioned price do not receive medals. 
Alcohol beverages were presented in limpid glasses in terms of blind tasting. Before and during the competition, the judges are not allowed to look at the bottle of any drink or even get to know the titles of the brands that participate. Objectiveness and fairness of the competition are the order of the day and the decision of the judges is final and cannot be changed afterwards.
There are not any doubts about the victory of KASATKA Vodka in this contest and this is a huge step forward in development for Russian producer "Diamond holding" and the brand itself at the international market.
Tags: Kasatka vodka