KASATKA vodka has received the Gold Medal at the Tasting Contest, Prodexpo 2014!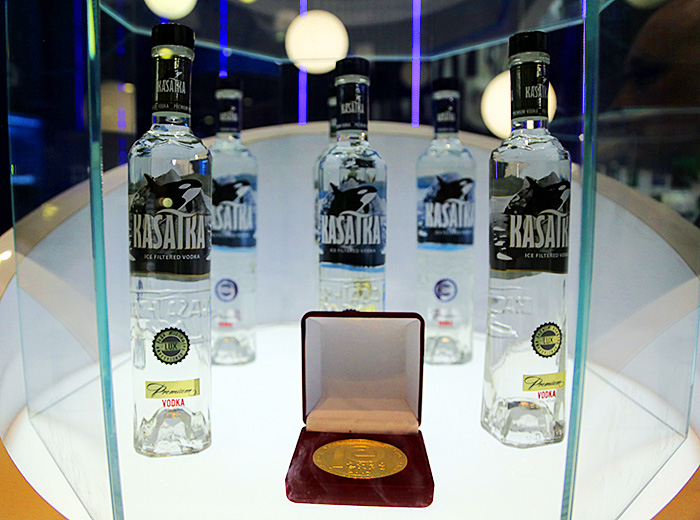 KASATKA vodka won the gold medal for excellent quality in February 2014. The vodka of Diamond Holding was awarded with a well-deserved title at the annual tasting contest which was held for the 16th time during the World Exhibition "Prodexpo 2014" (Moscow, 10-14 February 2014)
A few hundred entrants were announced for the Tasting Competition only in the category of "strong spirits", but only a few of the best were awarded the highest award for top quality and organoleptic properties, including the KASATKA vodka, which became the best in the group! It is especially important, as the KASATKA vodka was a debutant at the Prodexpo  in 2014 and was not exhibited at previous exhibitions and did not participate in any tasting competitions.
The high grade from the tasting commission was possible thanks to the special technology of the production of the KASATKA vodka, involving the use of high-quality alcohol Lux, pure artesian water from a subterranean lake, as well as a multi-stage filtration system with ice, making the KASATKA vodka a champion in cleanness! Additionally, the KASATKA vodka looks great: the unique shape of the bottle and label of premium class inevitably draws attention to the product.
Diamond Holding, the trade mark owner of KASATKA, is proud of receiving the award and does not intend to stop there, developing and improving the brand, making it brighter and more affordable for the consumer. 
Tags: PRODEXPO Kasatka vodka Exhibition