New! Cuisines of the World from SPELO-ZRELO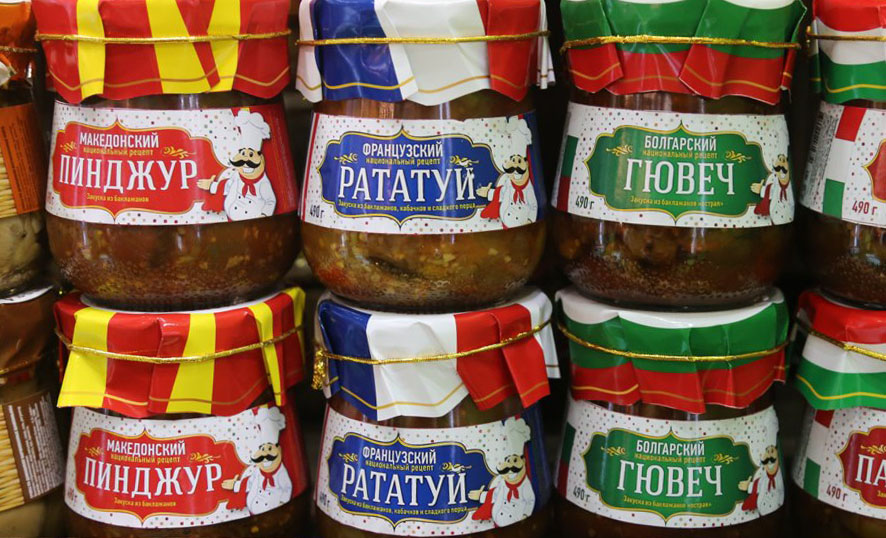 Cuisines of the World have appeared in the kitchens of Russian people, together with a new line of national appetizers from SPELO-ZRELO. Moreover, these staggeringly delicious canned novelties have suddenly turned everyone who tried them into real lovers of gastronomic holidays to different parts of the world.
The tastes involved in SPELO-ZRELO's production have become truly sophisticated.
If you want to know the secrets of the French kitchen - try SPELO-ZRELO Ratatouille. Ratatouille is a well-known dish in France, often served not only as a refined appetizer, but also as a prized garnish. It is made from Bulgarian pepper, eggplant, vegetable marrows, tomato, garlic and a special set of spices.
If you want to try a taste of Bulgaria, try SPELO-ZRELO Guvech. This slightly spicy appetizer is made from eggplants and sweet pepper, relished with spices. It can be used with all kinds of garnishes and served as a piquant sauce with meat.
By the way, Guvech from SPELO-ZRELO has already won the "Product of year 2014" prize at the "World Food Moscow 2014" exhibition and won a medal for the high quality of the product! Join the skilled specialists of this strict commission and give your assessment of this culinary masterpiece! We're sure it will be no less high.
Treat yourself to the aromas of the Hungarian kitchen by opening a pot of original Paprikash from SPELO-ZRELO. This appetizer represents an excellent combination of taste from eggplant, sweet pepper, juicy tomatoes and spices.Paprikash can also be served as an independent dish and as a piquant addition to any meat or garnish.
Flavorful Pindyur is an original appetizer from Macedonia. Delicious and fragrant, it can be served with meat, potato, fresh bread. It is made of eggplants, ripe tomatoes, garlic and a variety spices.
Travel and make gastronomic discoveries together with SPELO-ZRELO! In fact, to pass by these good-looking pots, designed in the national costumes of the world is simply impossible!
SPELO-ZRELO. Summer in each jar!