New ZOLOTO FRANTSII is an excellent champagne from Diamond Holding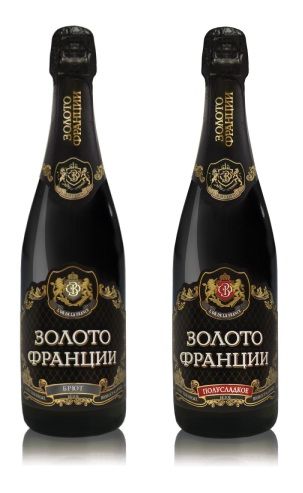 Diamond Holding has announced an updated high-quality champagne ZOLOTO FRANTSII a French wine produced in one of the most modern plants in Russia - "Sparkling wines" in St. Petersburg.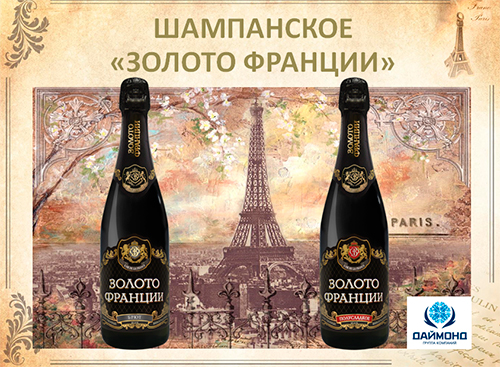 The champagne ZOLOTO FRANTSII is represented by two varieties - Brut and sweet, volume 0,75 l.  Selected grapes from the Chardonnay and Pinot varieties are used for the production according to a special recipe of the famous French winemaker Pierre Leroy. The champagne ZOLOTO FRANTSII is produced in limited quantities. The grapes are harvested by hand and are carefully processed before being used in the blend, which is kept for at least 18 days before bottling. The drink has a sweet aroma and a fresh, refined light taste with floral and pear tones, as well as a long, enveloping finish.
This champagne is aimed at women aged 20-40 years with an average or above income.
The label design and a bottle of dark olive green underline the noble origin and value in the ZOLOTO FRANTSII and effectively distinguish the product on the shelf.
ZOLOTO FRANTSII is not inferior in taste and design to well-known foreign brands. It is a perfectly balanced sparkling wine of European quality and will not leave anyone indifferent!