The Russian vodka VALENKI has been appreciated by the Heads of Diplomatic Missions of Latin American countries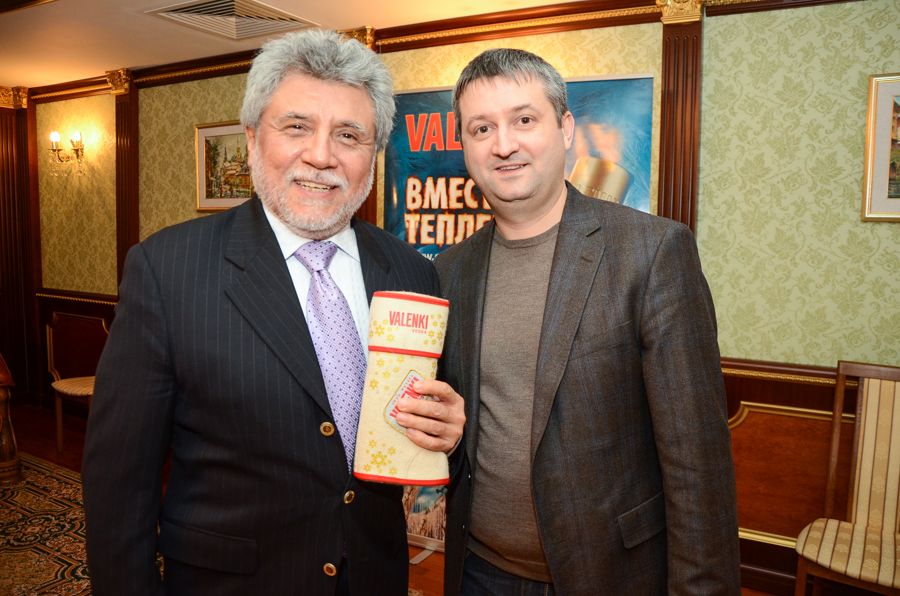 A meeting with a perfect, exposure to classical masterpieces of Russian art is a long tradition of the Diamond Holding. The company's best staff and management in cultural cooperation with the "Russian Ballet" theater under the guidance of the People's Artist of the USSR, Vyacheslav Gordeev, attended a magnificent performance "Sleeping Beauty" on the 28th of March.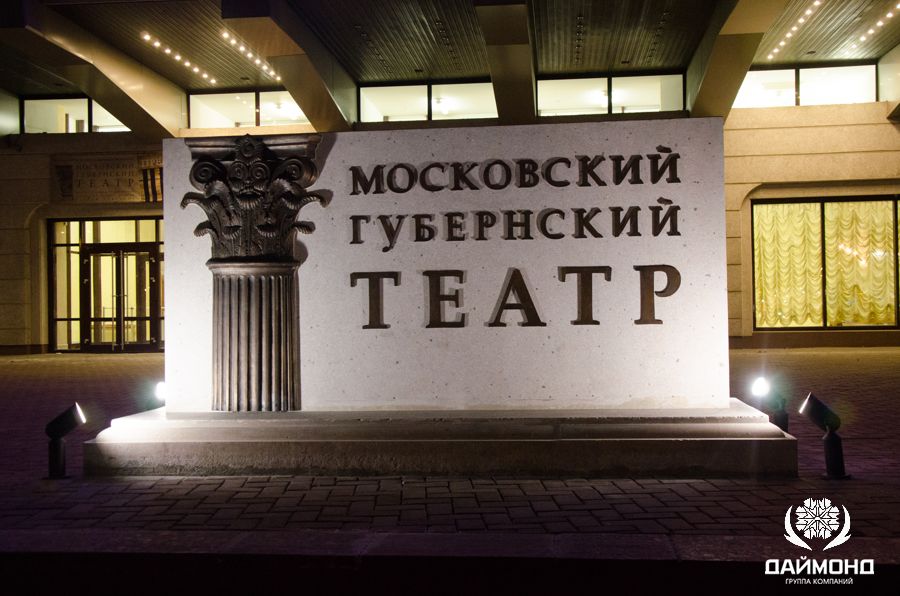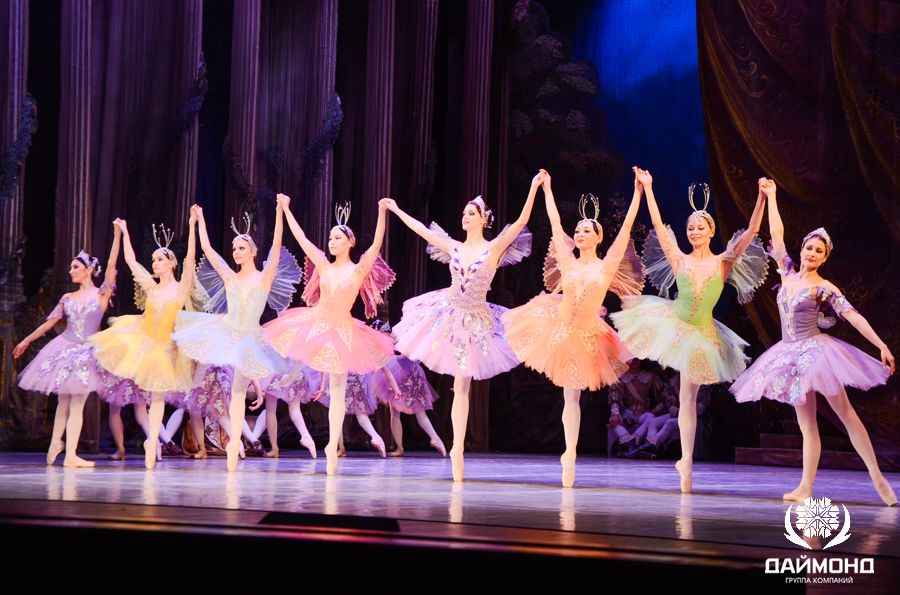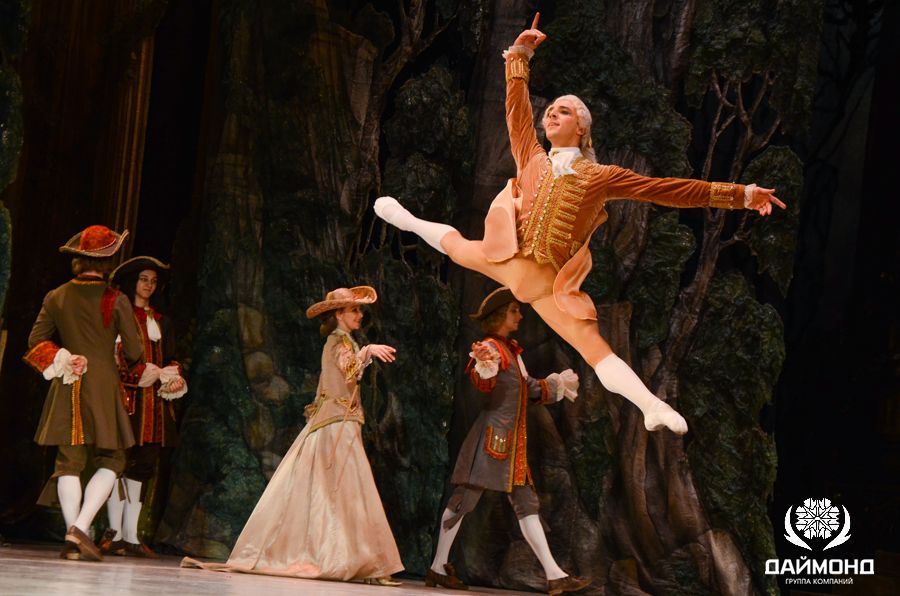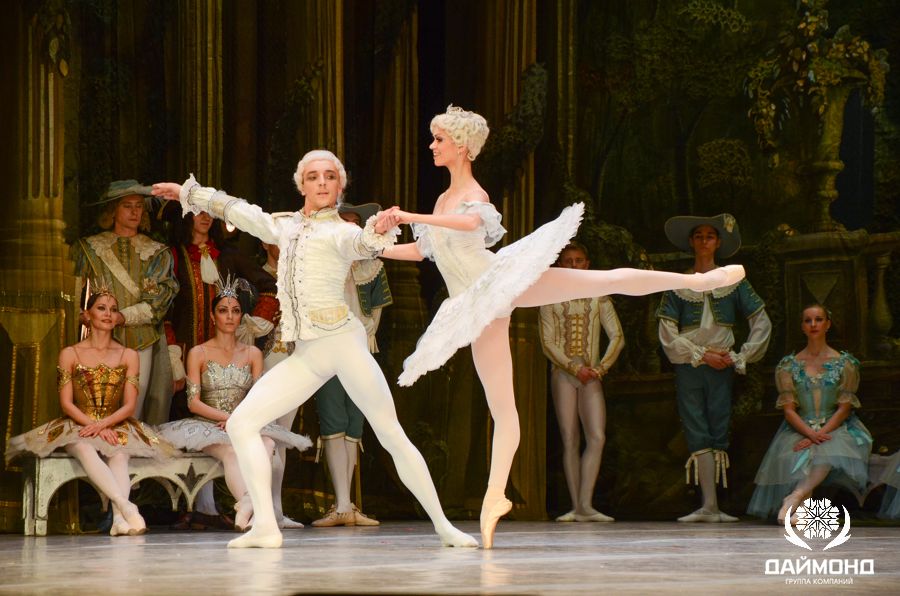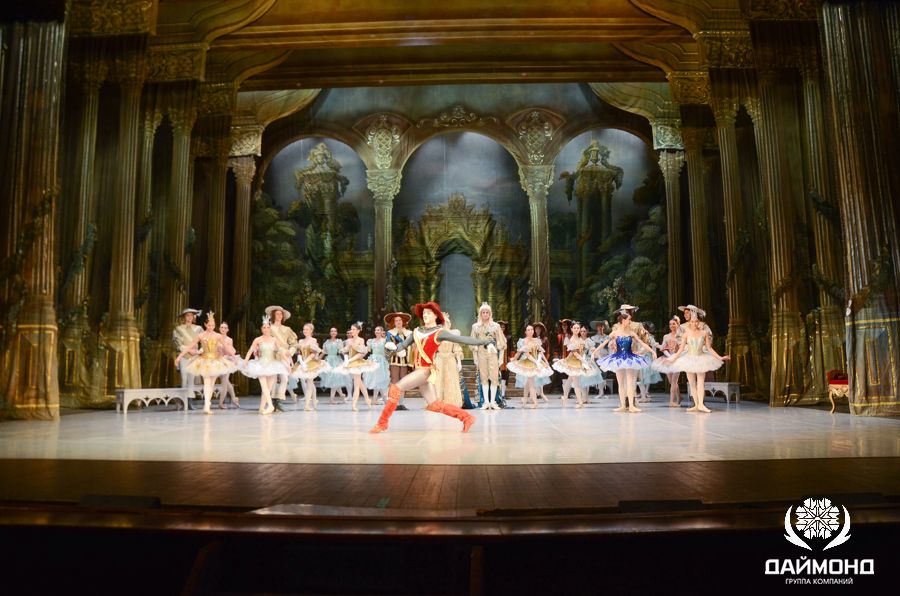 The best ballet company in Europe with a brilliant choreography by the outstanding Vyacheslav Gordeev, the beautiful music of Tchaikovsky, and a stunning set design, wowed the audience, including a delegation of ambassadors from Latin America.  
Talks between the Deputy General Director of Diamond Holding A.Mishurov and the director of the Latin American Department of the Russian Foreign Ministry A.Schetininym on the opportunities to promote the new brand Valenki on the international market were held in the warm atmosphere created by the aura of the theater, and supported by drink from the company, as always with the whole breadth of the Russian soul.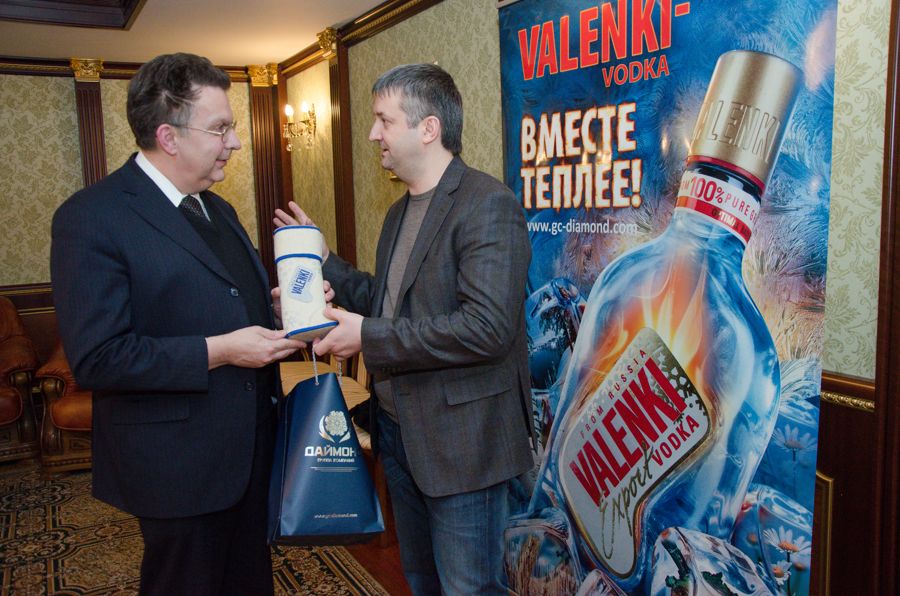 And, of course, the vodka Valenki was tasted and its Russian identity and excellent taste were praised by the Head of the Diplomatic Mission of the Republic of Peru, Gustavo Antonio Otero Zapata.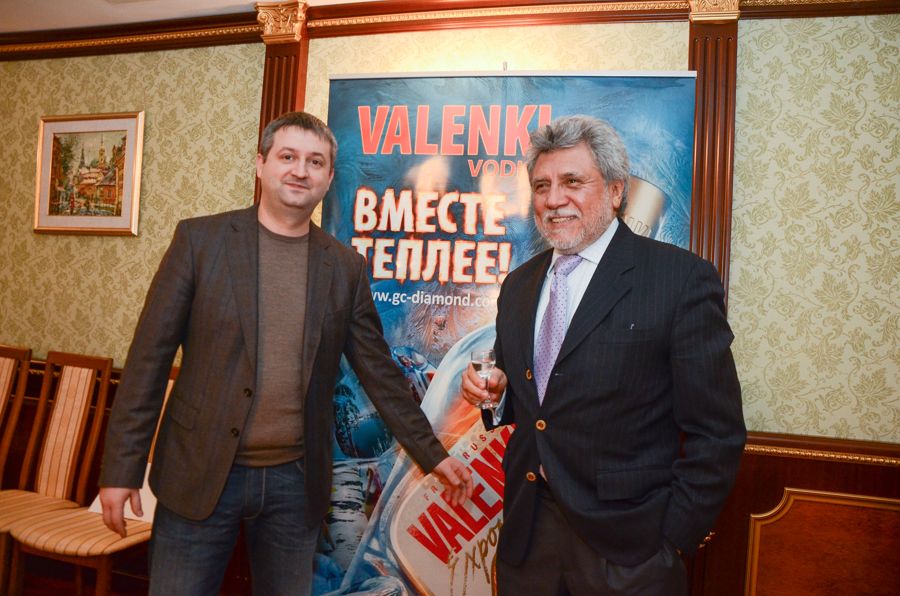 The Head of Diplomatic Mission of the Bolivarian Republic Venezuela, Huan Vicente Paredes Torrealba.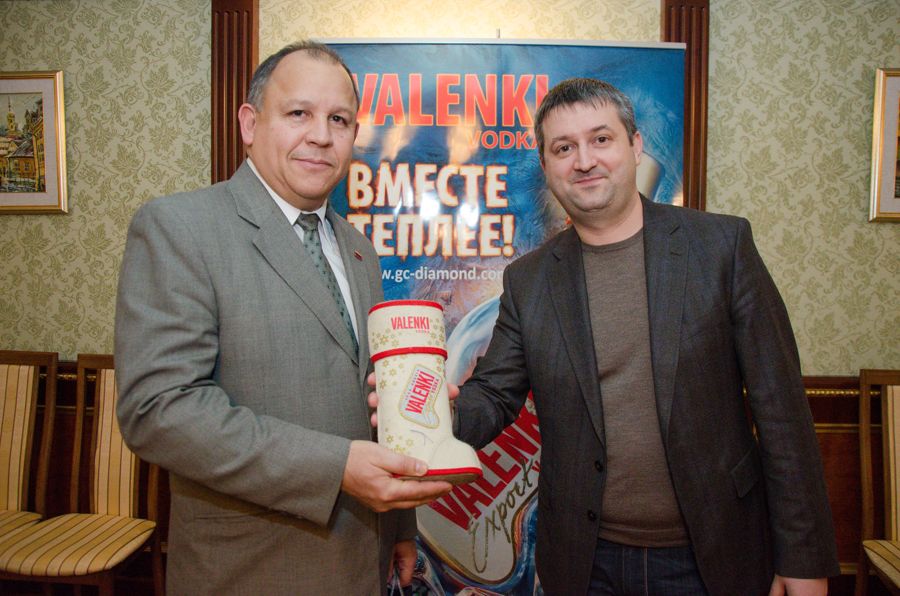 The Head of Diplomatic Mission of the Republic of Uruguay, Anibal Cabral Segalerba.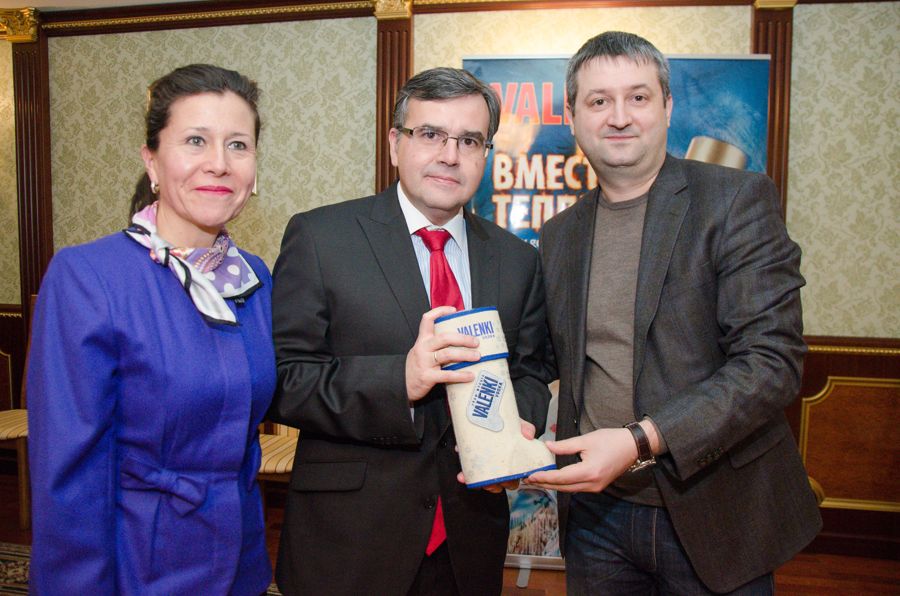 The Head of diplomatic missions of the Republic of Guatemala, Herbert Estuaro Meneses Coronado.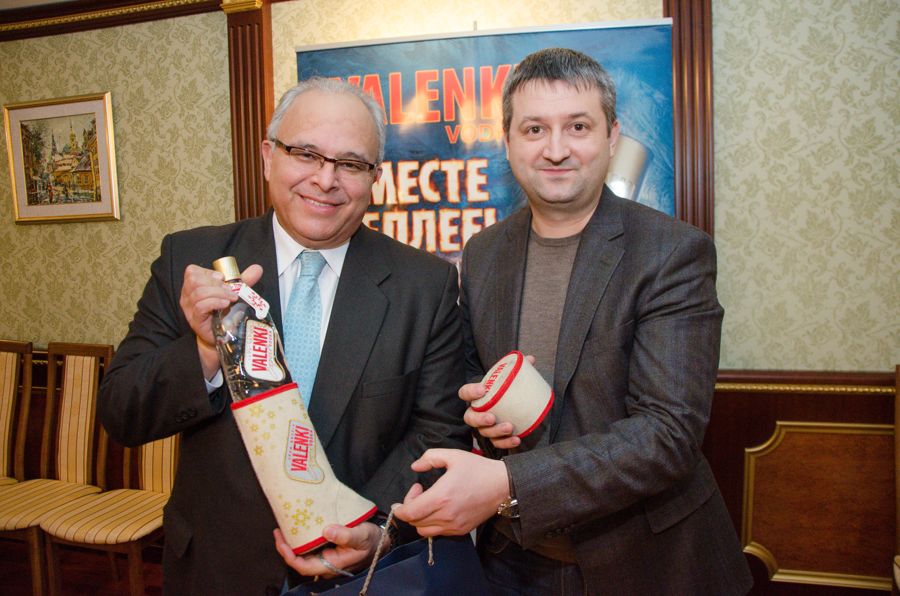 The Chairperson of the Russian State Ballet in Brazil, Augusto Stefanovich.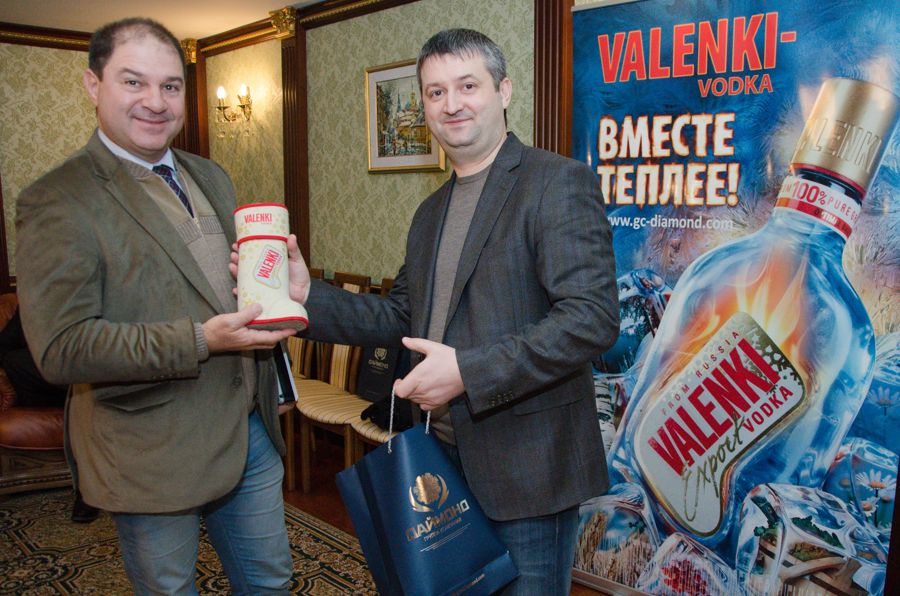 Diamond Holding expresses deep appreciation and gratitude to the art director, the founder and the character of the Russian Ballet theater, Vyacheslav Gordeev, for his educational mission, brining the glory of classical Russian ballet worldwide.