Season's greeting of Zaur Balagov - Diamond Holding's President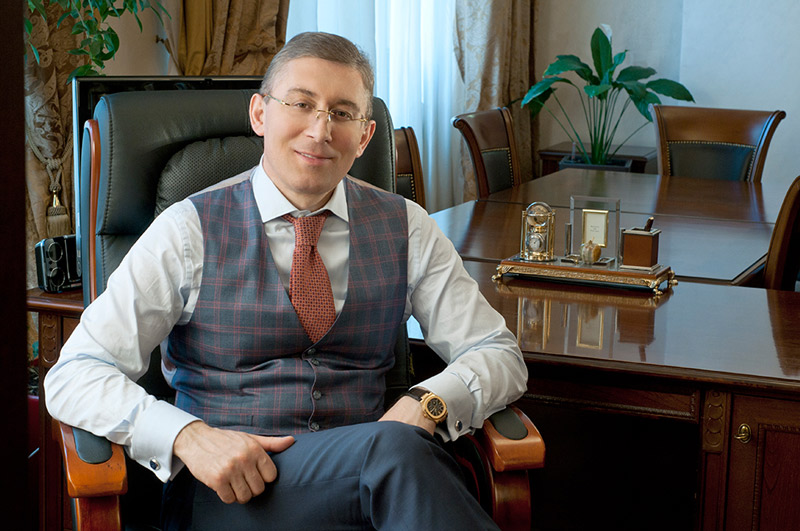 Dear Partners, colleagues and friends!
Every year, when you turn over the last page of your calendar, with hope, you try to sum up everything from the previous year and look forward into the future…
A year has passed. And it was not a simple one. However, we would like to remember it for the new achievements and successes we have made. With joint efforts in the outgoing year, we have not only strengthened our hands, but we had also realized many new interesting projects and developed new courses.
The consumer base of our products has spread rapidly with new partners from different countries and regions joining us. Our products can be seen all over the CIS and Europe; we are conquering the European market.
We have created new brands and products; we have implemented many social projects.
However, we must not remain on the same level – there are new ambitious targets and tasks in front of us. We want to achieve them, together with you.
Working in present conditions – unstable currency market and high rivalry is not that easy. On the contrary, our teamwork, high level of service and stable relationship with our partners which are founded on strong beliefs - will be the ticket to success.
We want Diamond Holding to be recognized as the best product producer; we want our products to make people happy. Every year, when summarizing the previous year, we want to say: yes, our dream came true! But we can do even better.
I want to show appreciation to all our partners and company employees; we are getting closer to the top with prosperity and success day by day!
Happy New Year to our dear consumers, reliable partners, and of course dear colleagues! May this new year bring to us good health, prosperity, happiness and success. May it open new possibilities and show us new directions.
I strongly believe that Diamond will always be your faithful ally.
Zaur Balagov,
President of Diamond Holding
Tags: Zaur Balagov Diamond holding