SPELO-ZRELO forms queues at the Jam Festival of Moscow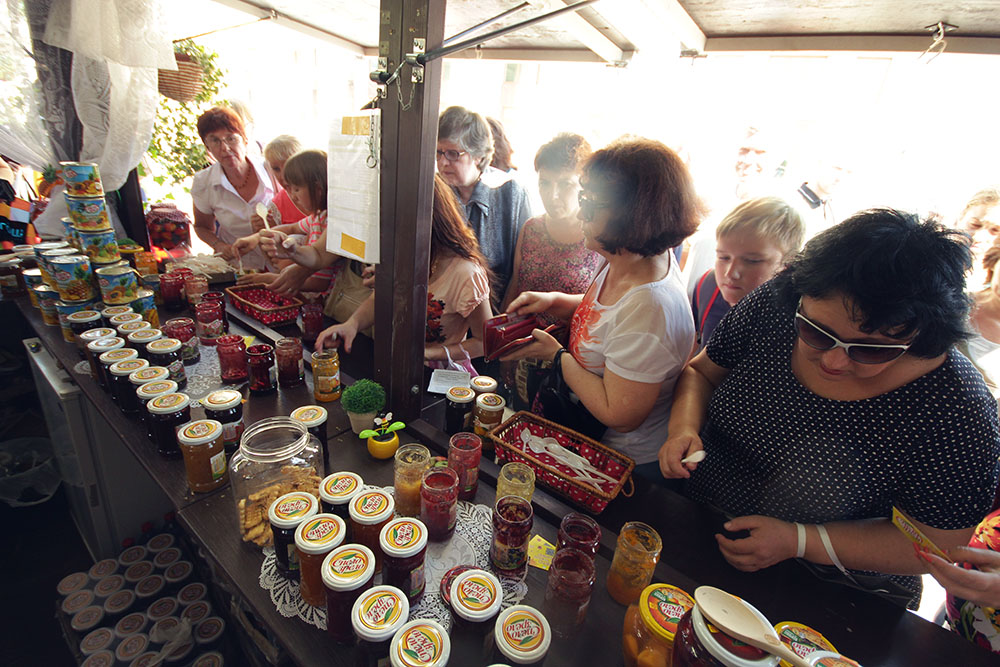 The manufacturers of the food and drink products Diamond Product Ltd. (Diamond Holding) have caused real havoc at the jam festival of Moscow! A large queue formed at the bright branded house SPELO-ZRELO, on the Manezhnaya Square.
There were colorful inviting rows of natural jams and preserves, grated berries with sugar and fruits from the SPELO-ZRELO. Such tempted lines of Muscovites have been last seen, perhaps, during the times of famine during the perestroika or at the registration stands of airports. Everyone wanted to have some of the natural, tasty Russian products, which were grown with love and specially prepared for sweet and health lovers and of course, take away as much as possible, to share and please their loved ones and friends. Our visitors to our stand were consuming our products faster than we could deliver them, such was the popularity of our products.
Television cameras, photo-reporters, famous people from show-business and loads of yummy stuff – a big fun event for Muscovites and guests of the capital! Because SPELO-ZRELO – is a real summer in each jar!
We are waiting for everyone who has not yet tried the sweet products of SPELO-ZRELO, at our house on the Manezhnaya square.
The event will continue until the 17th of August! 
For now, just see how it all happened:
Tags: Events Video Preserves SPELO-ZRELO