SPELO-ZRELO has won the Best Product of the Year 2014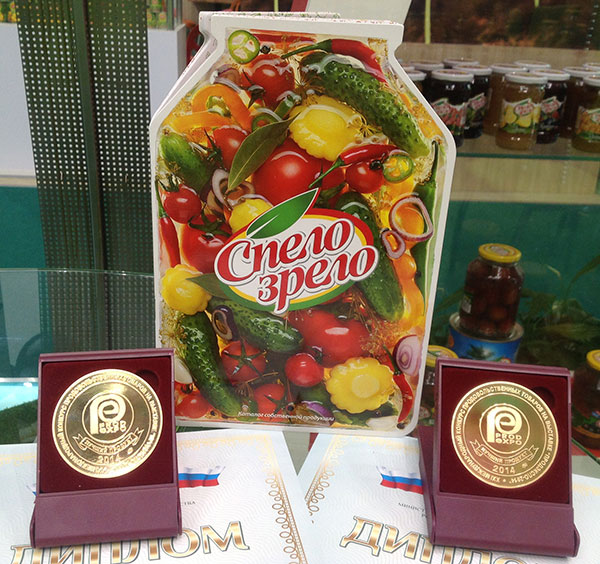 The conserves of SPELO-ZRELO from Diamond Holding is already known throughout Russia, have won several gold medals in the category "Best Product of the Year 2014" at the international exhibition of food "Prodexpo 2014" in February 2014!
The annual tasting competition "Prodexpo" has become a real tradition and a measure of quality for many consumers. Food from hundreds of manufacturers have been declared this year, and Diamond Holding (Diamond Product Ltd.) has been presented for its tasty crispy "pickled gherkins  from the SPELO-ZRELO brand and its "Lemon, pureed with sugar also from SPELO-ZRELO.  
Both products received gold medals in their respective categories!
This is not the first recognition for the quality of conserved foods from SPELO-ZRELO. Its conserved fruit and vegetable products won the medal for flavor, becoming the "Product of the Year 2013" at last year's exhibition "WorldFood-2013", and now the company has received the Gold Medal and Award  of "The Best Product of the Year 2014" at the "Prodexpo"!
The SPELO-ZRELO brand is successfully expanding its range of vegetable, fruit and berry conserves and is represented in all regions of Russia, in retail and across federal and regional networks.
Diamond Holding is committed to provide only the best food, including the SPELO-ZRELO brand, which is the leader, and the medals and awards from tasting competitions confirm it.