VALENKI brand website – "The best FMCG website in 2014"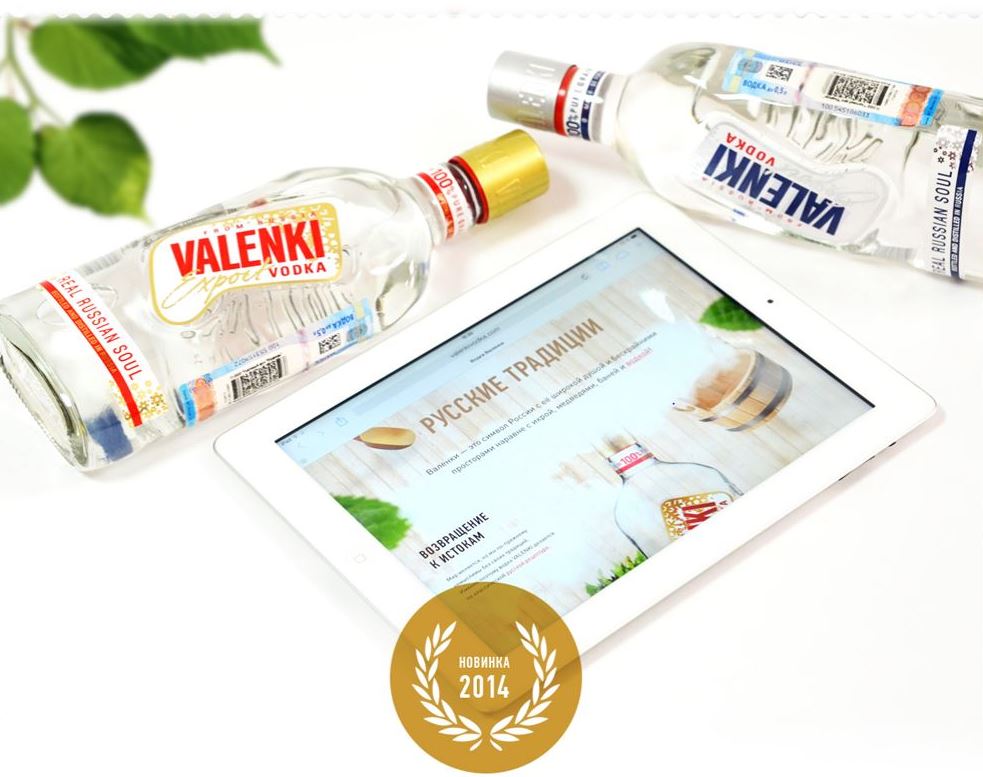 VALENKI brand added one more title to its prize thrift box – "Golden website 2014" with the nomination "The best FMCG website".
It is common knowledge that, in this century of modern technology and production, exposure on the internet is one of the top priority tasks. The internet became a place where everyone can find information about goods, production technology, the producing company, news, sales and brand competitiveness. The internet is a place where consumers can communicate with the producer without any time or territory limits.
Diamond Holding, keeping up with the times, is engaging the most talented designers to create for its alcoholic brand VALENKI such an interesting and live internet-project, by dint of which this brand becomes closer to the buyer.
Straightaway the startup of this website has drawn huge attention. Critics were speaking highly of us, and at the same time they were looking for imperfections in the technical realization and contents of the solution.  In summary, the results of the year showed valenkivodka.com was taken to the premium in the sphere of internet design – "Golden website", where leading specialists of the internet-industry voted and VALENKI website got the highest number of votes…and won!
The triumphant conferment was held during the RIW 2014 – the main annual exhibition conference event of the domestic high-tech branch.
VALENKI vodka – let's get warm together!
Tags: VALENKI vodka