Wine «L'or de la France» - the exquisite taste of France!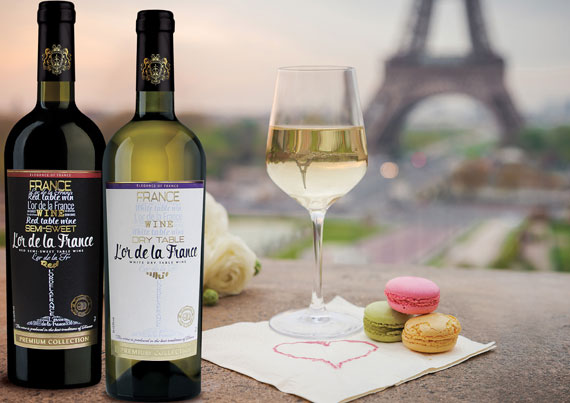 «Diamond» Holding introduces a novelty –the line of blended wines «L'or de la France»: a combination of elegant French style and exquisite wine bouquet.
For many centuries, France has been a trendsetter  but even more, it is a country with reference to wine, despite the fact that the Romans discovered wine before the French in the 6th century.
When we talk about good wine, we imagine the atmosphere of Parisian restaurants where the best sommeliers often feel the aristocratic aroma and unique bouquet of flavors from the best harvest in Bordeaux or Provence ... Involuntarily, we compare the interesting wine tastes of other countries to that of the French ... like it or not, but the image of the best winemaking is strongly associated with this sophisticated country.
"Diamond" Holding's new  wine «L'or de la France», tries to embody the best traditions of style and quality of France.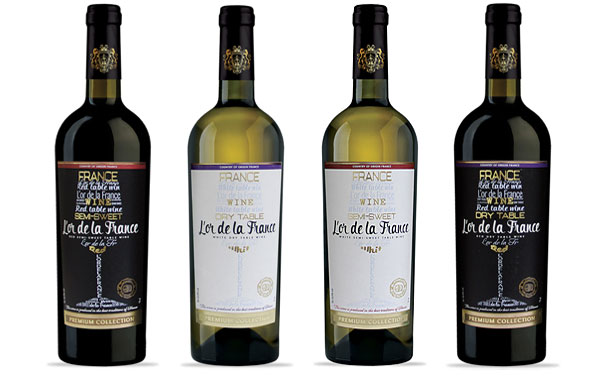 Only the choicest, sun-drenched mature grapes are involved in the birth of the wine «L'or de la France». Each bottle is filled with a special aroma and great taste with different notes and aftertaste, where everyone can enjoy their mood, their dreams, their ideals ...
The bottle design says a lot about the special world of refinement and elegance of the noble Monsieur and Mademoiselle.
Wine «L'or de la France» - all the best traditions in a particular French style!
Tags: Wine New products Lor de la France