Diamond Holding inaugurates fashion exhibition Collection Première Moscow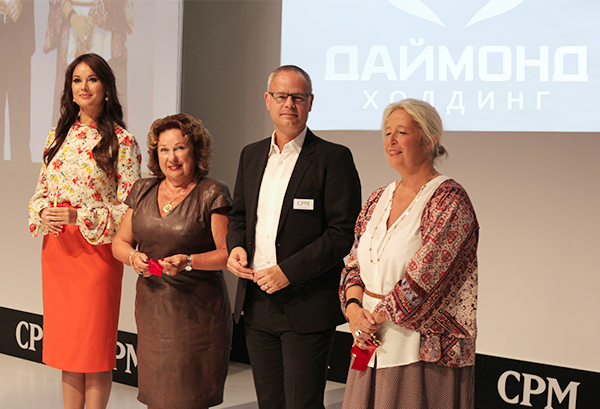 Summer did not leave the capital with the arrival of September displaying the colors of stylish clothes at the 25th International Fashion Exhibition CPM in Moscow.
The solemn inauguration of the Collection Première Moscow 2015 exhibition was held on the 2nd of September under the dome of the «EXPOCENTRE» exhibition complex. Diamond Holding with its typical hospitality served everyone with the sophisticated champagne «ZOLOTO FRANTSII» at the stand of the unforgettable beauty Oksana Fedorova, who is a famous Russian model, Former Miss Universe and first class designer, was the master of the opening ceremony this season.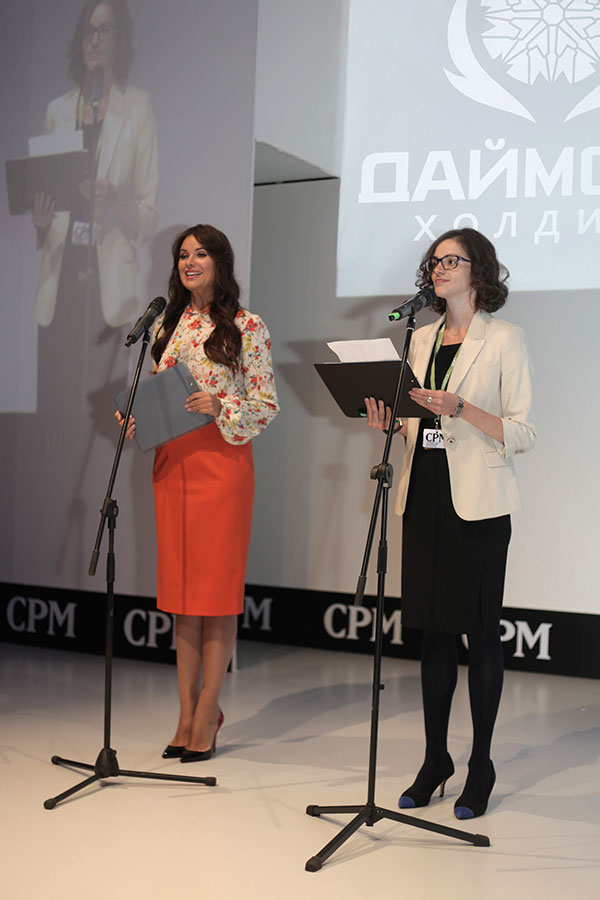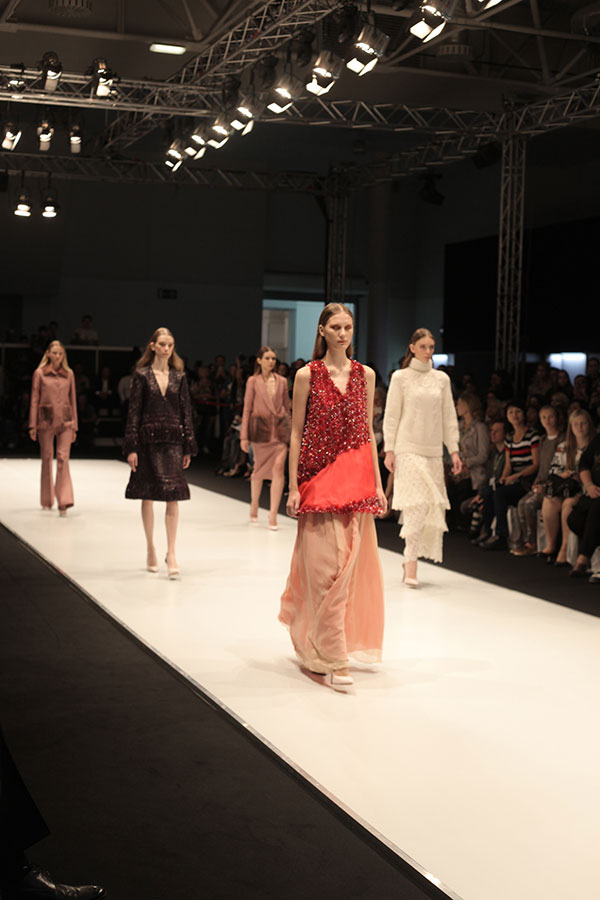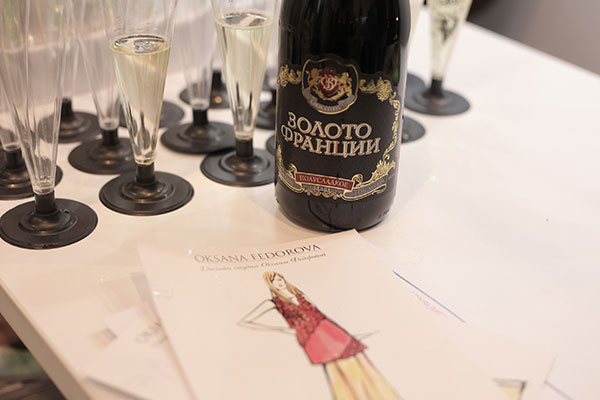 Philipp Kronen, General Director of the company-organizer IDEGO and Christian Kasch, CPM's Project Director joined her on the scene to cut the traditional red tape and say thank you to all the visitors and participants of the exhibition.
Oksana Fedorova is extremely talented in her creative work. She expressed all her femininity and originality through her own introduced collection of fashion cloth.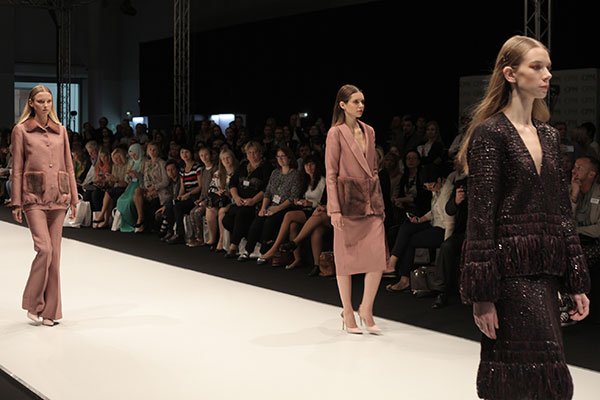 The models proudly took turns on the Cat-walk, dressed in clothes of Russian beauty brand in delightful awe of a fascinated audience. And after the fashion show, Oksana invited the visitors to her own stand to have a glimpse of her best collection.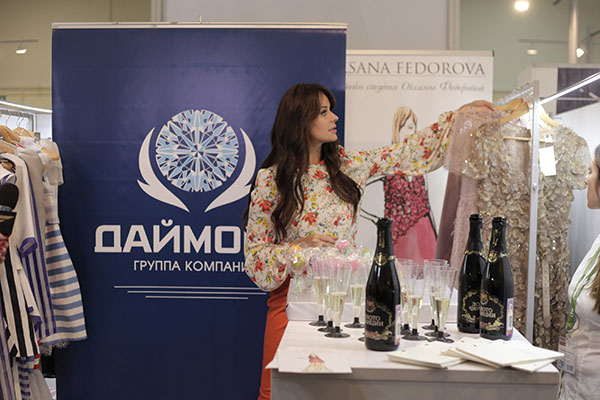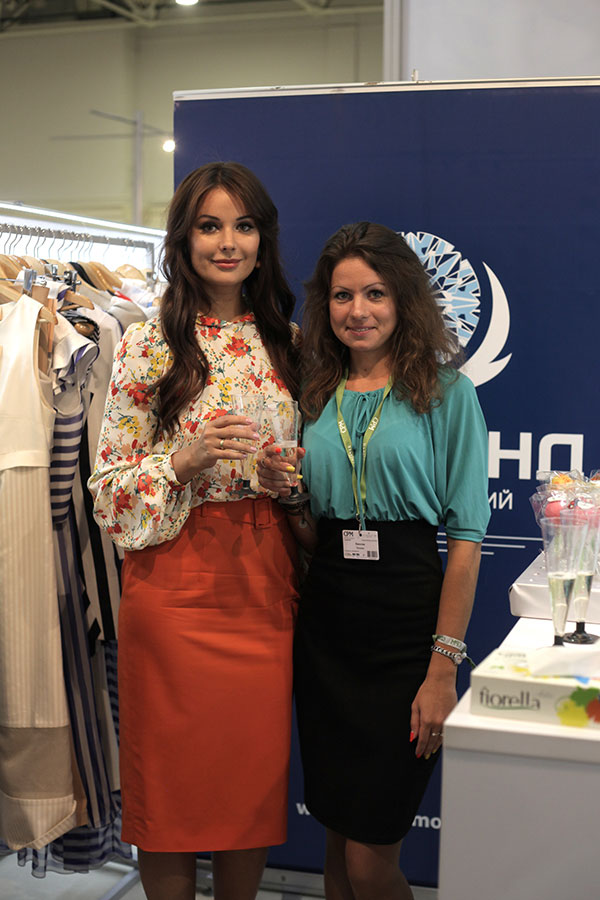 Amazingly unbelievable, Oksana Fedorova is talented to enchant and endear everybody at once. In the very first few hours of the exhibition, her stand was overcrowded. With great pleasure she invited everyone to have a glass of champagne «ZOLOTO FRANTSII», and it didn't matter who was passing by her stand - a famous designer, who wanted to express his admiration or a usual visitor, fascinated and drawn to her youth and beauty. Because of her intangible charm and her participation in many charity events in Moscow that were supported by the government and aimed to make our country even better, it appeared to her with ease. Especially with the assistance of a true partner Diamond Holding.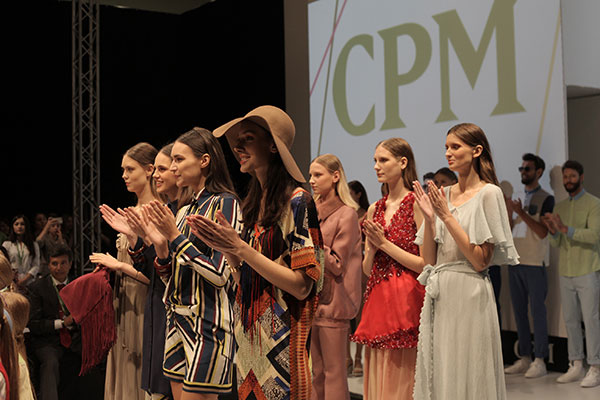 The CPM Exhibition is one of the biggest events in Eastern Europe, with more than 1000 brands from 30 countries of the world at an area of 50 000 m2. The organizers of the exhibition thought a lot about guest's entertainment: except for the endless exposition of stylish clothe brands from around the world was provided a rich cultural programme as well - fashion shows from famous designers, Economic Forum, master classes and seminars for visitors.
Diamond Holding – be stylish together with us!
Tags: Diamond holding