Superjob announced Diamond Holding as the most attractive employer of the year!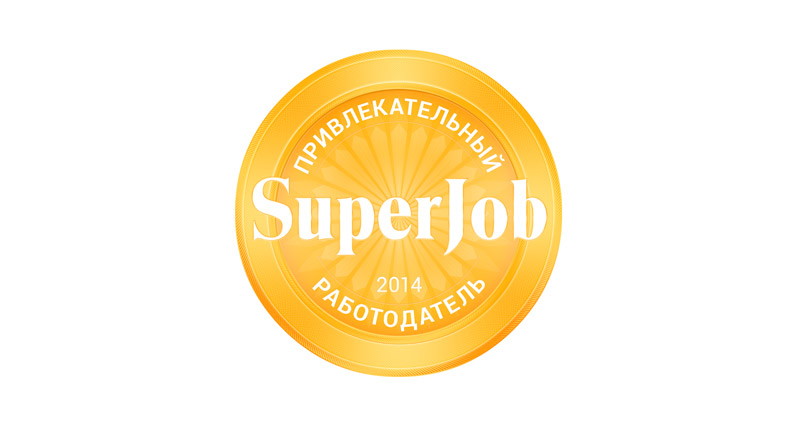 Everybody knows looking for a job might be difficult to handle as well as making decisions among millions of advertisements and vacancies… It's not that easy to give a right answer to the question "What quality should an attractive employer have"?
If you search on the internet "Employer of your dreams", the probable results you will find are: the picture of White House, Gazprom, or maybe, some foreign company situated in Manhattan… But, not everyone is meant to scale such heights or move away so far… Can we find a dignified domestic employer, new friends among colleagues and enjoy moral and material satisfaction within a work place?
Many of you, while reading this, will probably think: "It's impossible to find a dignified domestic employer", Here is how we can answer that question: the most popular Russian internet portal containing search for vacancies and applicants – Superjob is annually announcing winners for the prize "Attractive employer of the year" and is choosing them by many strict criteria. As a matter of fact, this estimation shows not only the characteristic stable work of a company and its employees, but also its high social responsibility, competitive level of salaries, emoluments and corporate spirit.
Keeping up with the traditions of previous years, Diamond Holding got the prize "Attractive employer of the year 2014". During the whole year, applicants were willingly taking part in the competitive selections for the company's vacancies, which gave Diamond Holding the opportunity to engage the best specialists from the labor market.
But work in the company by itself, even in the most prestigious one, can turn out to be like eating cake with the most delicious icing, and only after you start eating it, you realize that you've hurt yourself… That's why it's much better when you get to know the company from within…
This is what the IT manager of Diamond Holding – Victor Mikhaylenko told us about work in this company: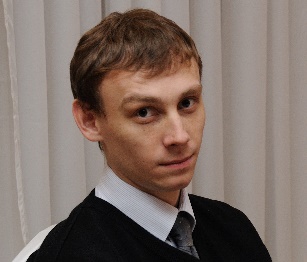 "I have worked for Diamond Holding for 5 years… I was so worried about the fact that I might have got into the wrong Company… But from the beginning, I realized that this Company works by high European standards. And everything in this Company is subject to such high standards– the products we produce, us – employees, which implement business ideas of the Company and corporate spirit, which gathers all of us and enables us to achieve those ambitious targets. After all, it's not that simple to break through among the leaders of the market – to be a highly professional team is not enough, because in addition, it has to be close-knit, the service needs to be good, as well as there has to be progressive ideas, continuous development… Diamond is constantly upgrading the skills of its employees, organizing education and trainings. We all strive to catch up with our colleagues, who have academic titles and MBA degrees, because new knowledge opens new perspectives for you…"
Deputy HR Director, Marina Bumanis, told us about the principles of work and personnel screening in Diamond Holding: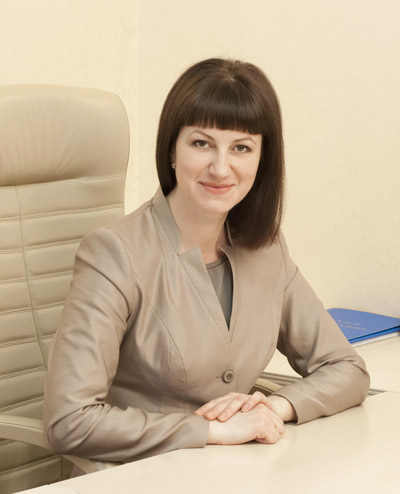 "As it is well known, there are no good or bad applicants for work; there are just those, who are suitable and those who are not suitable for the company. For us, it's very important that the new employee understands the values of our company – the candidate has to be professional, polite, friendly, loyal to the company, responsible to work and decent. We team up with like-minded people and we really esteem corporate spirit and culture.
Personnel screening is very strict for our team and we are so glad, that competitive selections on our vacancies are always so high and we have possibilities to engage the best and qualified specialists from the labor market, thanks to the company's authority on the market and special acknowledgment from the Superjob portal.
Our corporate culture is based on the concerns of our employees: education, development, social protection, good salaries, and striving to the growth potential of employees. We understand and appreciate that business is not run only by technologies, but first of all – by people!
We're waiting for you in the ranks of employees at the Diamond Holding"
Tags: Diamond holding