LIGHTNING! Laser show from Diamond Holding on Ostankino is a project worthy of the Guinness Book of World Records!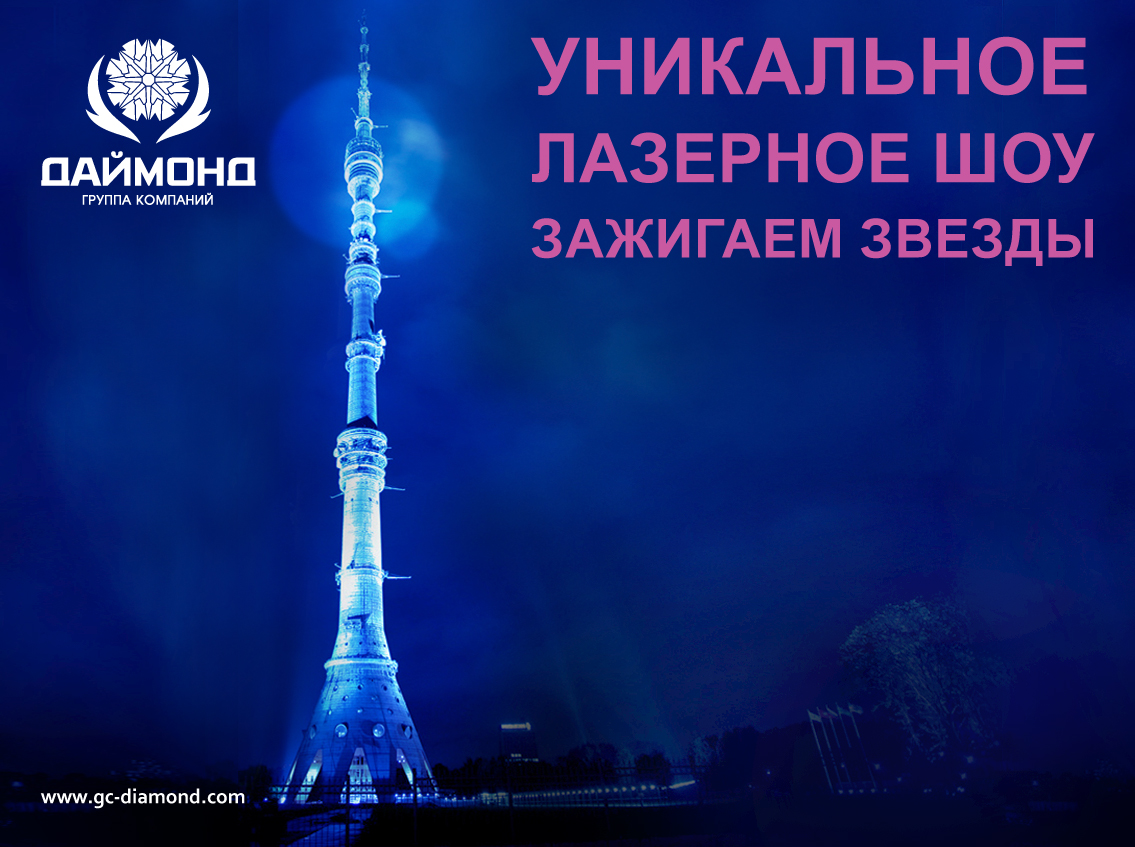 A laser show is one of the fashionable trends now. And the Diamond Holding follows the trends, presenting a unique laser show on the facade of the Ostankino TV tower, one of the highest architectural structures in the world, on February 11, 2014. The show from Diamond Holding will be seen from the ground. Bight laser rays will slide effectively, shimmering with colors, drawing with shapes and silhouettes on the entire height of the tower, which is 540 meters!
The illumination of the television tower will be turned off for the first time, to enjoy the lightshow in its full splendor!
The light rays will be started from the top of the tower to the ground in addition to laser fireworks on the facade of buildings; this projection is realized from such a height for the first time in the world.
The show worthy of a memorable record in Guinness Book of World Records, whose representatives will be invited to assess the scale! Something like this has never happened! And still remains the question – will something like this happen ever again?
The beauty of the laser show can be seen by everyone because the tower is visible from afar. It is not necessary to enter the territory of the Ostankino. The show is free.
The broadcast of this beautiful creation of modern art from the Diamond Holding:
February 11, 2014
from 6-30 a.m. to 8-00 p.m. and 11-00 a.m. to 12-00 a.m.
Moscow, ul.Academika Koroleva, 15
Ostankino TV Tower.
Tags: Events VALENKI vodka