Meet the spring with a Pancake week!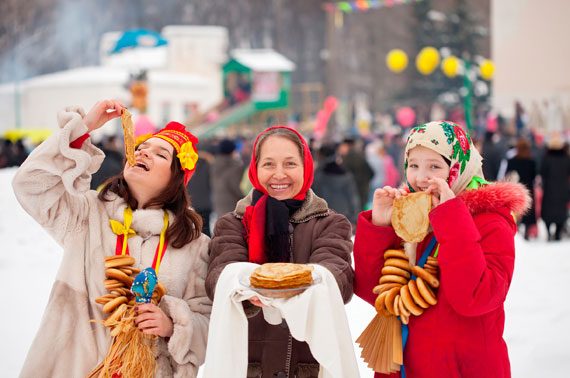 A pancake week – is the most long-expected holiday for many people which is celebrated very grandiose as much as 7 days. Enthusiasm wakes up in each of us because the winter ends, the warm and bright time starts and the spirit is ready to change and forgives all hurts.
The Pancake week celebrated with the New Year, which is calculated according to the old calendar, but after the adoption of Christianity people did not change their traditions, just was the only thing that Pancake week is celebrated in relation to the Lent.
People started to prepare to the Pancake week at the previous day: housewife cleaned out the house, men whitewashed the stove and the party happened with a big fun and pleasure. People staged stand-up fights, built a defensive fortress out of snow for fun, rode with hills on sleds, had fun and danced. Moreover, the most important thing is that in each village settlers constructed and dressed a large scarecrow in order to burn with it all the bad things and also to spend the winter and give way to a fruitful spring.
Many foreigners in their notes, expressed admiration to the awesomeness and kindness of the Russian soul.
G. A. Shleyssinger who visited the Pancake week wrote:
«During the Pancake week people bake the cakes, rolls and something like that in oil and eggs, inviting guests, drinking honey and vodka to exhaustion and insensitivity, amazing people».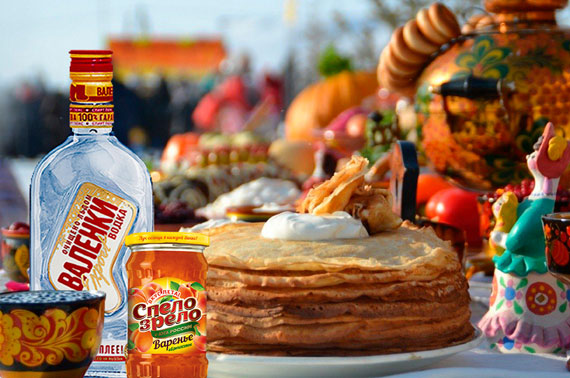 The most interesting fact is that the supreme power cease to be authority for public in this celebration and many Russian activities conducted in spite of prohibitions.
Nowadays many traditions slowly erased by time, and currently we can rarely see large fairs and festivals in sleigh with horses. However, «Diamond» Holding desires to spend the Pancake week in Russian style: with good mood, fun games and most delicious pancakes!     
Tags: Events