Visit Paris... and buy VALENKI!!!!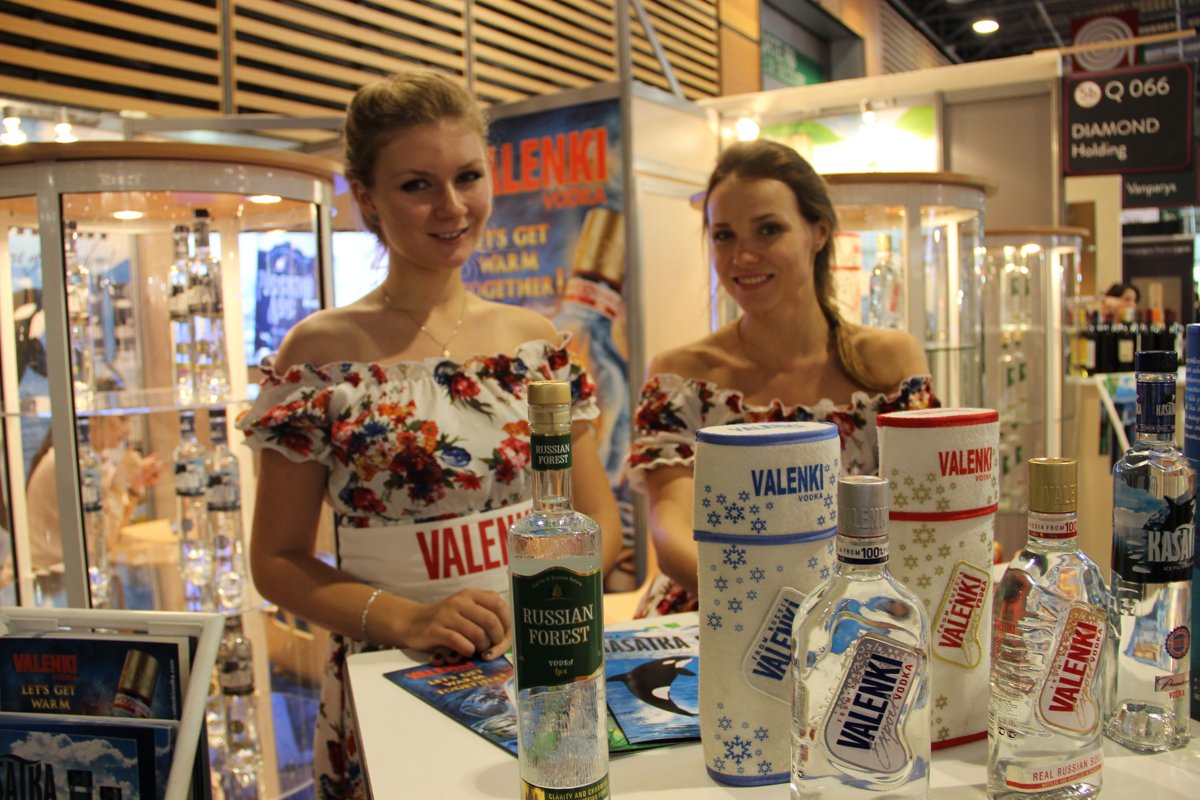 If you managed to get to Paris this year to the leading international food industry exhibition, SIAL, and popped into the drinks hall – at the first stall you would have met our native Russian beauties with their long blond braids and national sundresses, who would have offered you bread and salt, a shot of vodka and a radiant smile. The vodka would have been poured without sparing any expense, with all the generosity of the Russian soul.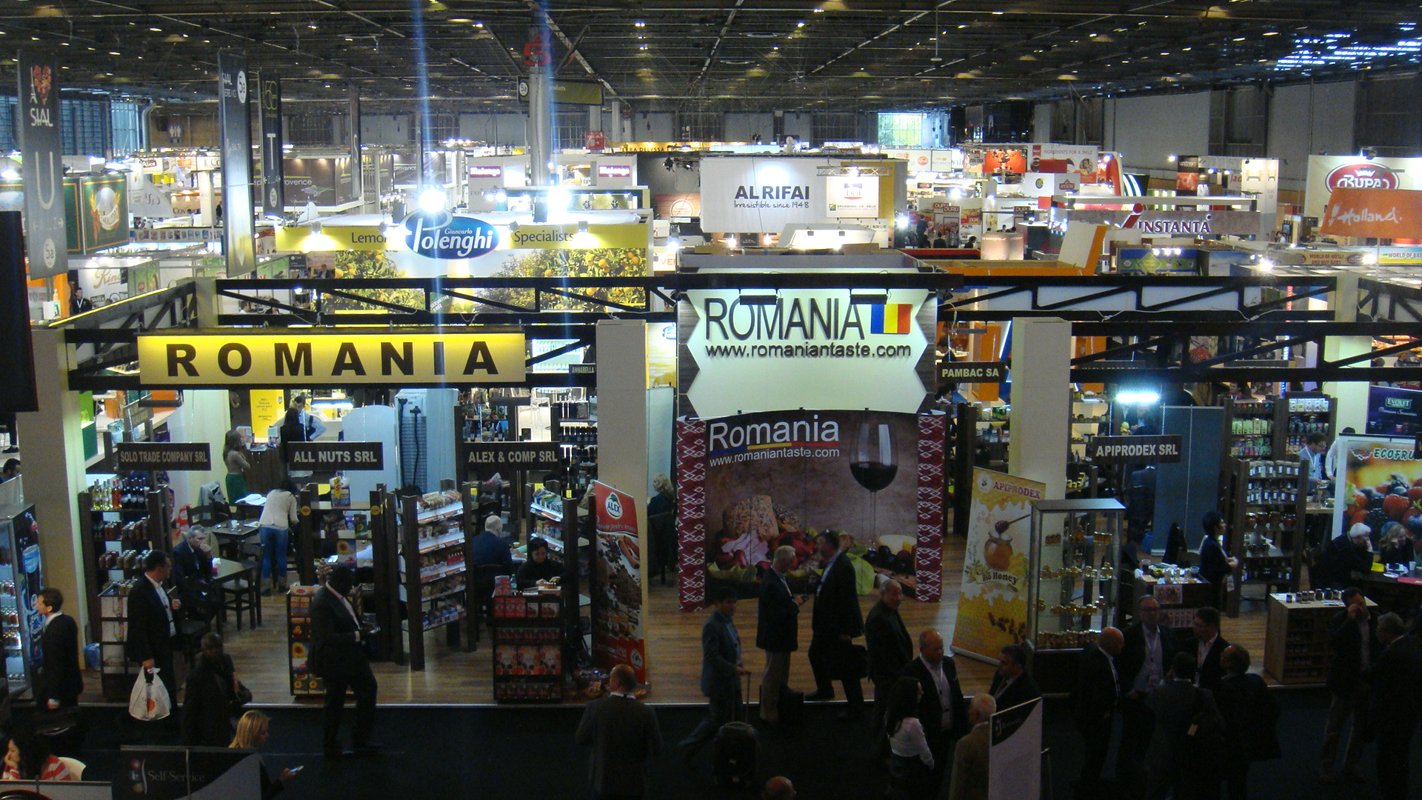 "Valenki came ..." - roared over the hall. Wherever you go, wherever you wandered together with 150,000 visitors among 5,500 exhibitors from 105 countries, your feet would have brought you back to the stand of the Russian Diamond Holding - the well-known player on the food and alcohol market. And here you could see - in the cold waters of the Russian seas lapped orcas, there the rustle of the harsh and mysterious "Russian Forest", Alexei Buldakov, a famous character from folklore from the monitor screen offering boots to hapless foreigners, telling them to warm up with a glass of vodka and go to their loved one. And all of this with the bears, balalaika and elegant and colorful Russian beauties. Happiness was felt suddenly.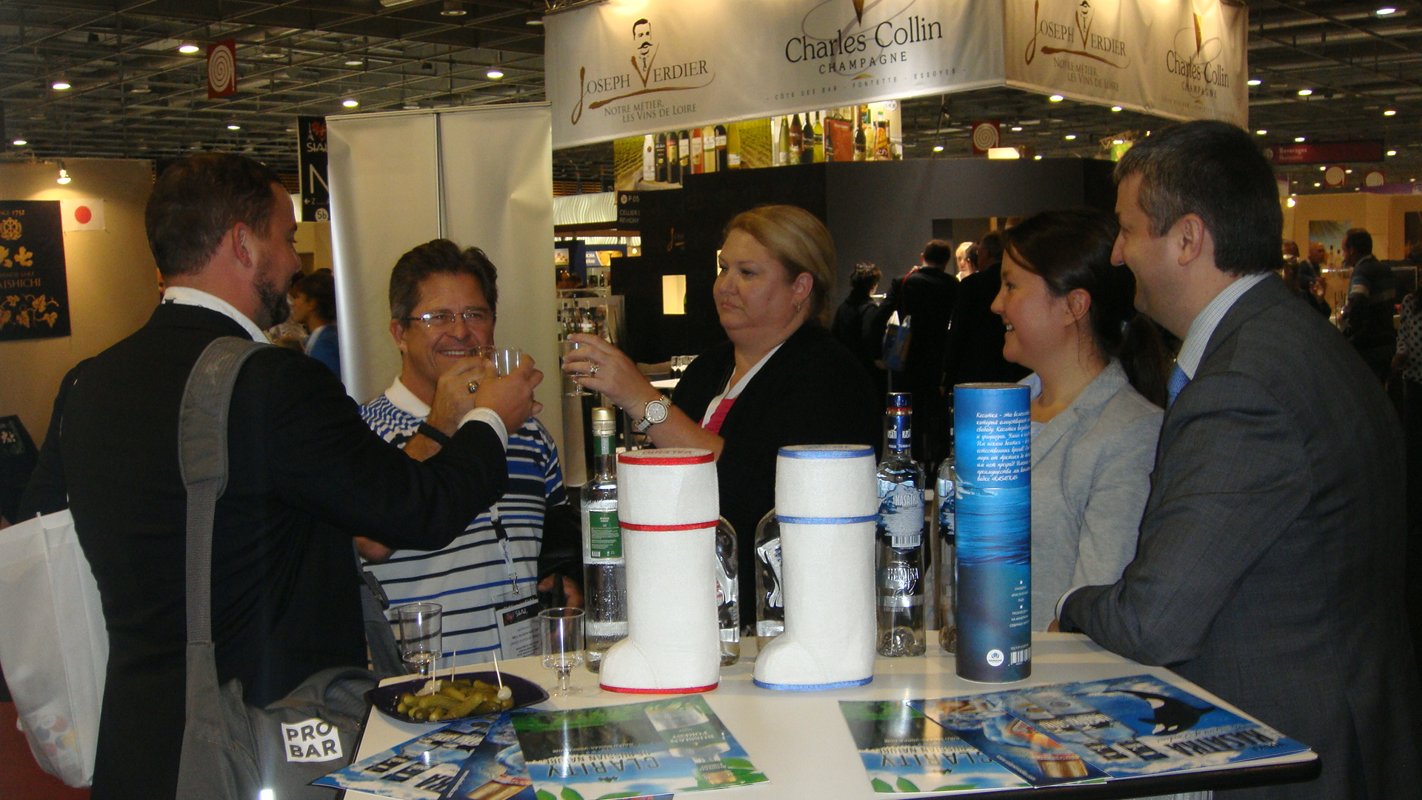 And our soul was filled with pride for the motherland and the domestic producer who fears neither cold nor sanctions.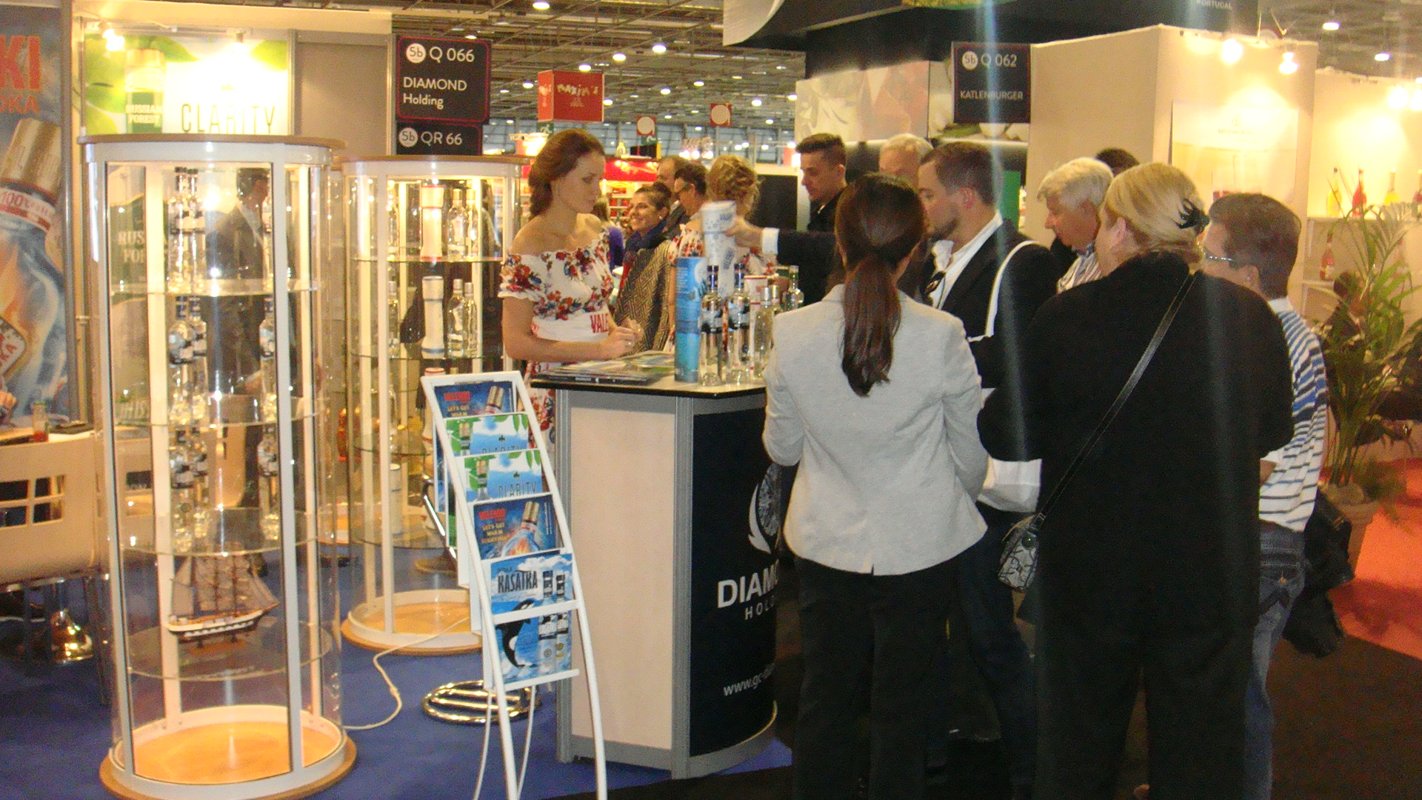 Of course, not for one moment did the crowds at the Diamond stall decrease - everyone stopped by for the girls and to enjoy the taste of authentic Russian vodka, produced according to the highest quality standards using unique technologies and to touch a real Valenki (felt boots). VALENKI vodka dressed up like this - in real felt boots, an original and attractive souvenir production, will appear on the shelves in different countries. As the phrase goes: "Valenki warm the feet, and vodka warms the soul!!"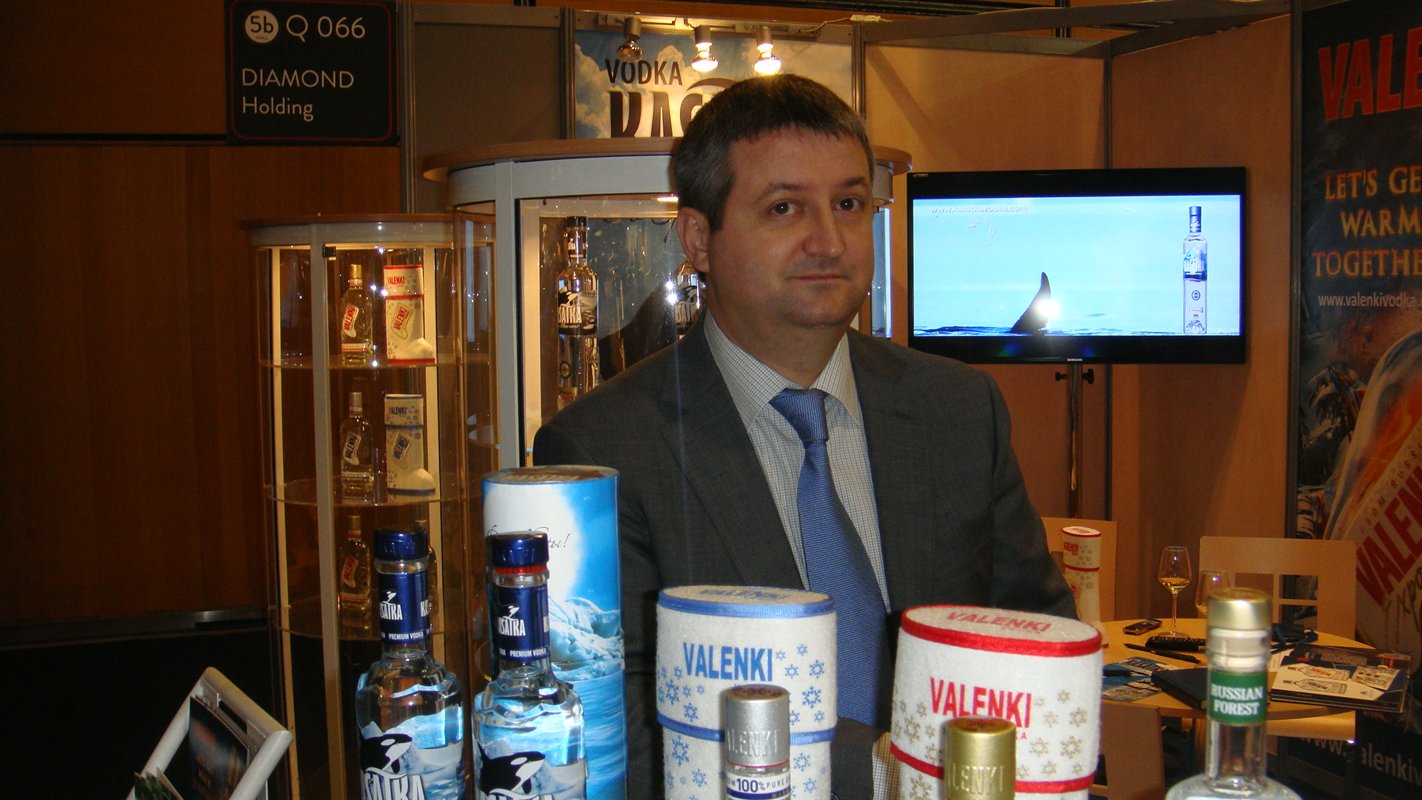 Andrey Mishurov, Vice President of Diamond Holding:
- Diamond Holding examines European market as a potential one for a long time, and SIAL exhibition represents one of the biggest exhibitions in this sphere. This was a kind of exhibition, where you can not only find business partners, but also get some experience as well. Production represented by our company here – our 3 well-known vodka's brand – VALENKI, KASATKA and RUSSKIY LESS. I am very glad, that our exposition attacked so much interest. More than 300 visitors tasted our production and there was more than 100 negotiations held with potential distributors from the Baltics states, Hungary, Serbia, Greece, Cypress, China, Canada and many others. In addition, all of these distributors were complimentary about the taste of our beverages as well as the brand conceptions, though, special compliments caused our creative bottle package – real gimmick for a foreign market. 
Martin Hoffman (Belgium):
- There are so much beverages on the alcohol market today; we have a choice. But, ability to see something unusual, original, with its own history, like VALENKI vodka is a real lucky break! Of course, such product will not get lost on the shop shelf; it has a great possibility to conquer the market!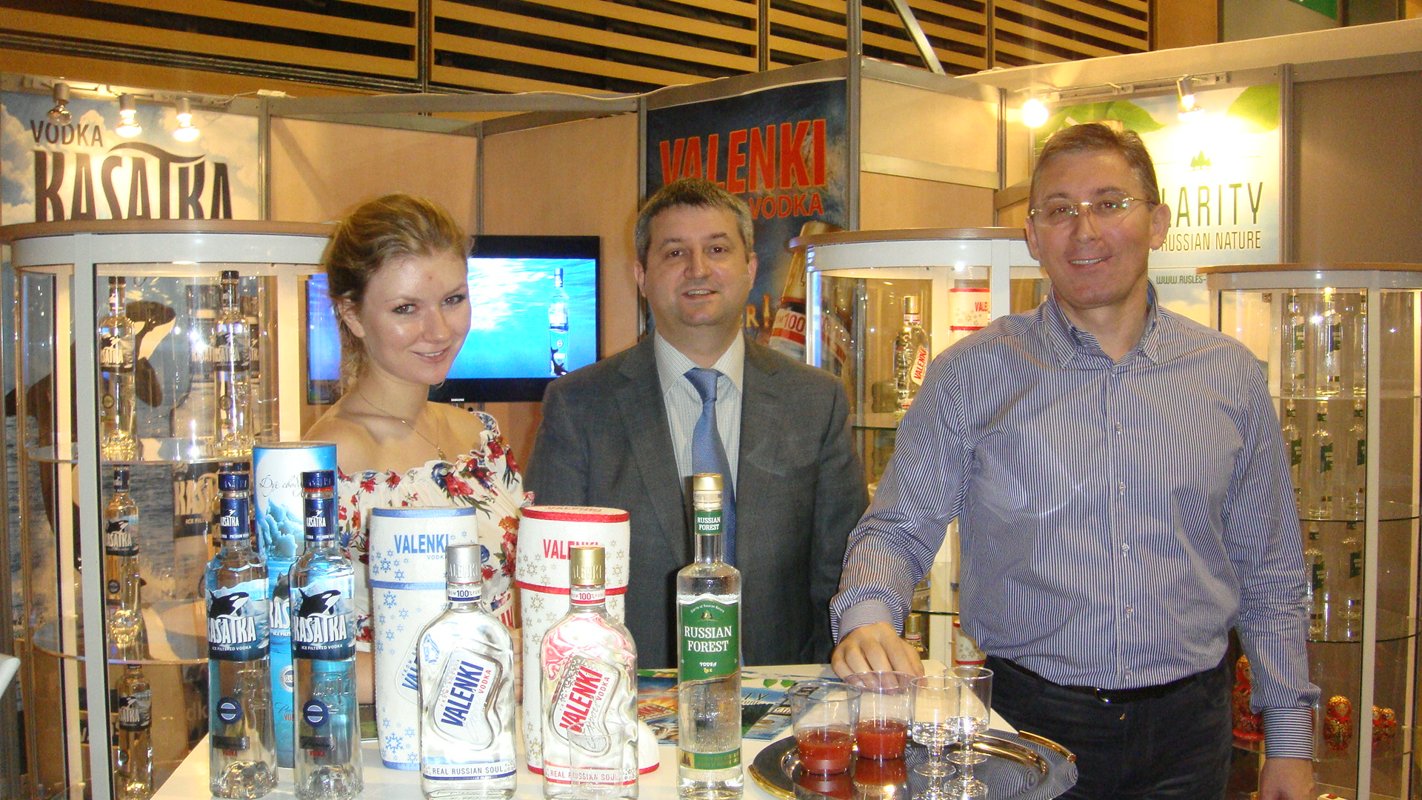 Zaur Balagov, President of Diamond Holding:
- Entry into international market is a new stage in our company's development. This exhibition showed us, that our production is interesting not only to Russian consumers. In the nearest future, we will expose our brands in China, Great Britain, Germany and will do our best to go even further. There is one proverb - The Russian are slow starters but they drive fast. We hope that our strong VALENKI will bring us quickly to the new markets and find new consumers on different parts of the world, like Russian matroshka or balalaika. No matter on temporary economic and political disagreements, we want people to love and respect Russia for its rich history, national traditions, great heartedness, warmth and kindness, for its huge dotation in development of worlds culture. Russia is a powerful country. And you can't win Russians when they wear VALENKI?